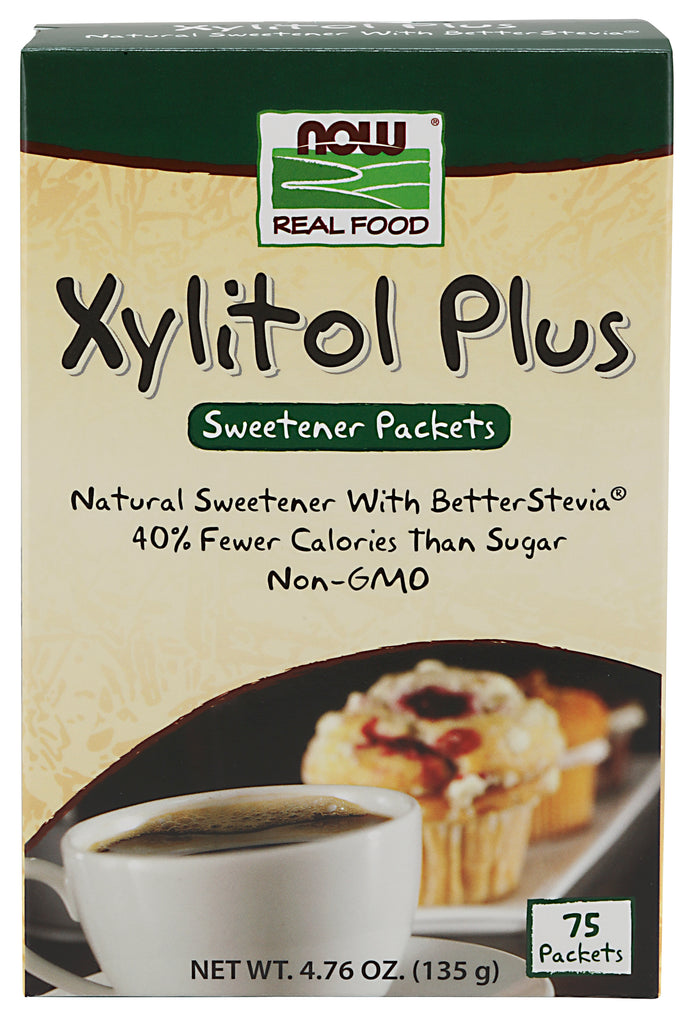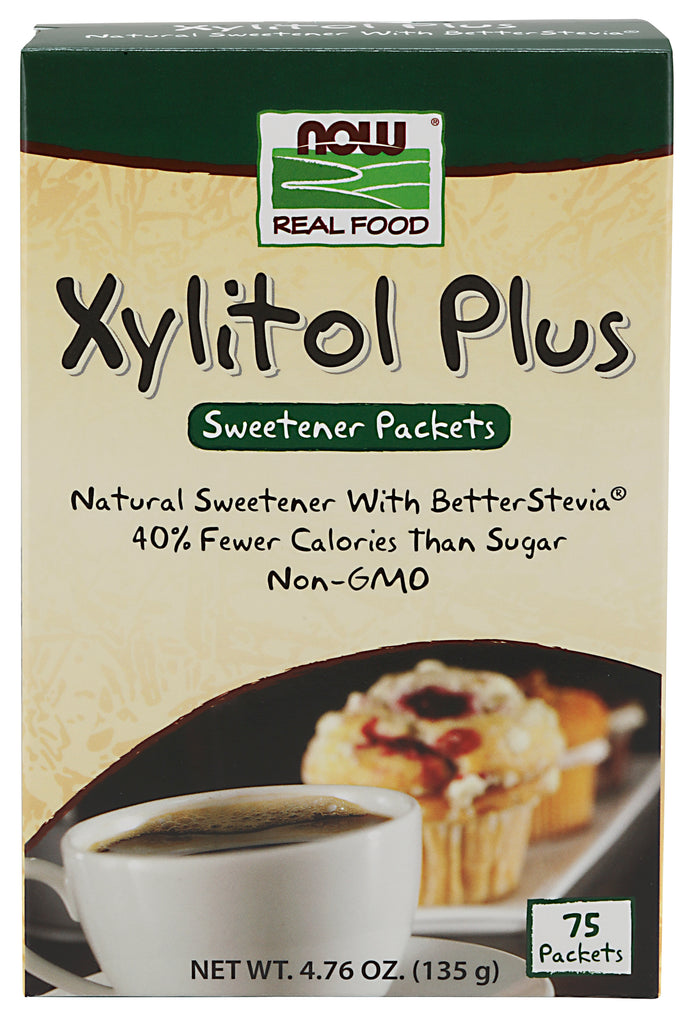 ---
---
NOW Real Food® Xylitol Plus combines the pleasant taste of Xylitol with BetterStevia®, a zero-calorie natural herbal sweetener that complements and even enhances the sweetening characteristics of Xylitol. With NOW Real Food® Xylitol Plus you get an excellent, healthy alternative to table sugar and artificial sweeteners that has 40% fewer calories than sugar and a delicious, clean, sweet taste. Xylitol Plus can be used to sweeten your favourite beverages and it's also great in oatmeal, cereals, and other natural foods. Xylitol is a natural sweetener classified as a "sugar alcohol" that's derived from Non-GMO corn. Unlike sugars such as sucrose and fructose, Xylitol doesn't promote tooth decay. Even though it's classified as a carbohydrate, Xylitol has a low glycemic impact due to its slow absorption in the digestive tract, and its caloric impact is around 1/3 lower than other carbohydrates, making it a healthy sweetener that's hard to beat.
Ingredients: Xylitol, BetterStevia® (Organic Stevia Extract) and Silica.
Mix one packet with your coffee, tea, or sprinkle on foods.
---