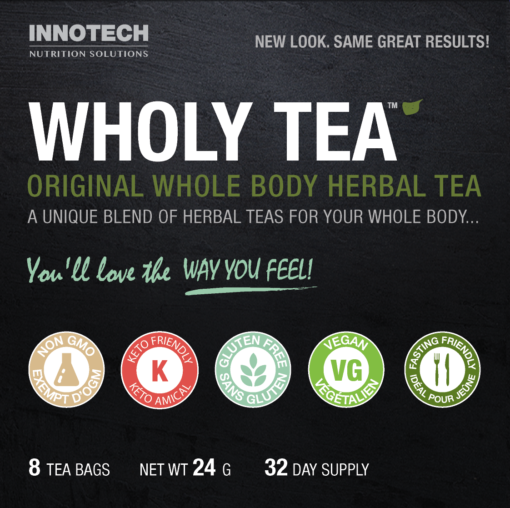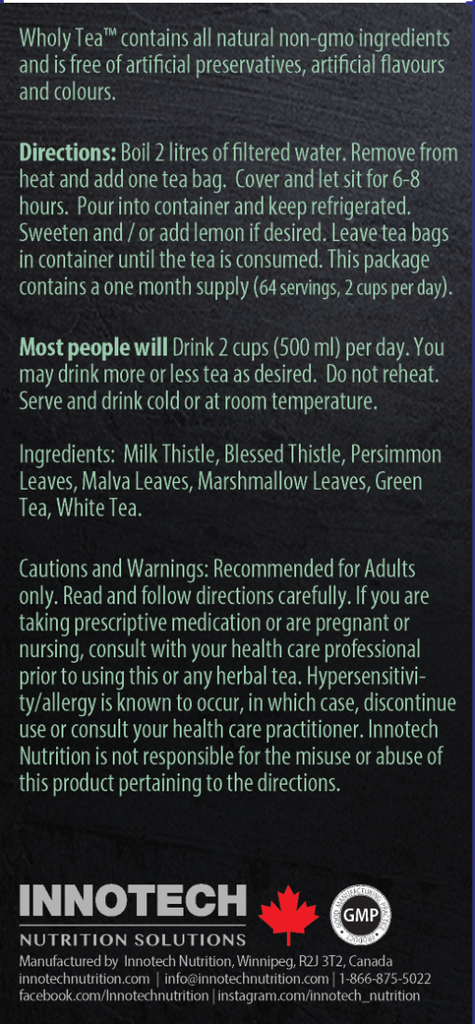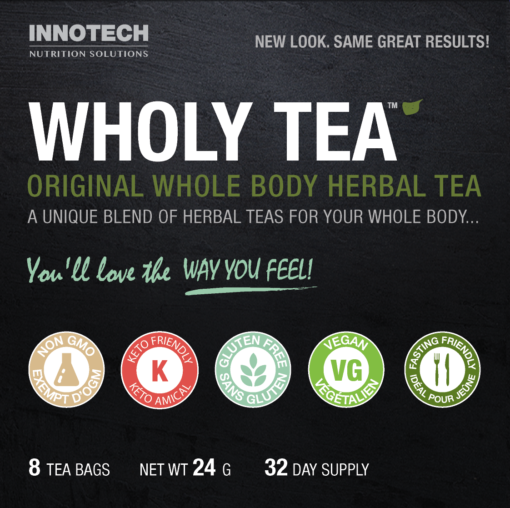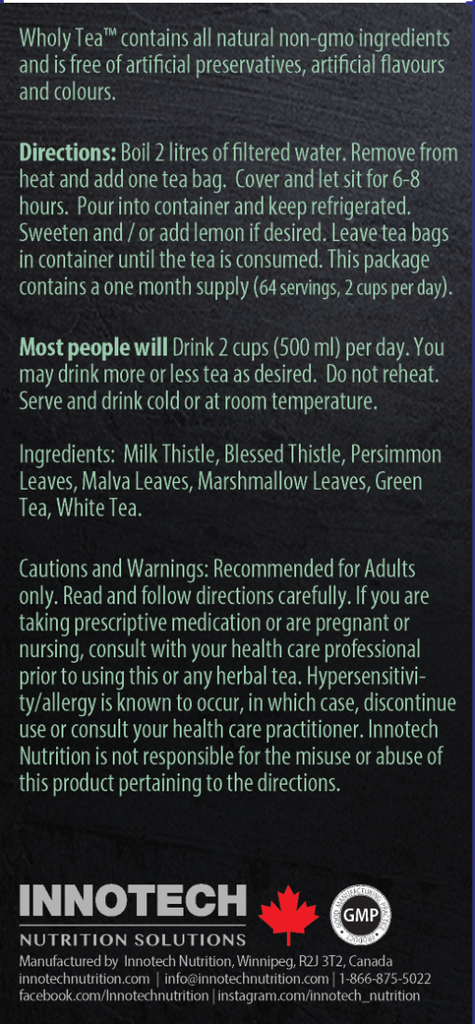 ---
---
Wholy Tea™ is a unique blend of all natural herbal ingredients used with great results for over 20 years.
Included in the ingredients are special proprietary blend of: Milk Thistle (Silybum marianum), Blessed Thistle (Cnicus benedictus), Persimmon Leaf (Folium Kaki), Malva Leaf ( Malva verticillata), Marshmallow Leaf (Althaea officinalis), Green Tea, White Tea.
Bring 2 litres filtered water to a full rolling boil, turn off the stove, put one tea bag in, cover, and let STEEP for 6-8 hours. (1 Tea Bag will last 4 days if you drink 2 cups per day) This brings the herbs to full potency. Refrigerate and it is ready to drink. Many people like to drink one glass of tea in the morning and one glass of tea at night or with your evening meal. You may drink more, when you feel your body wants it.
---