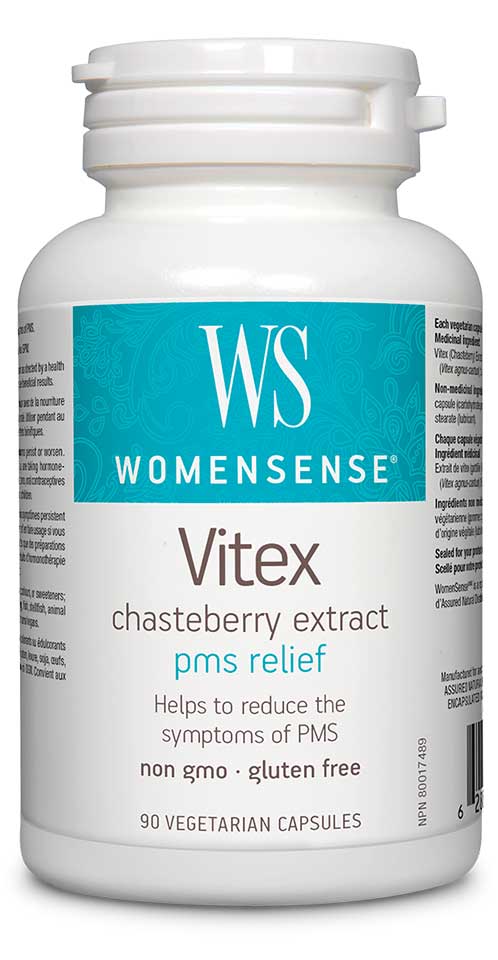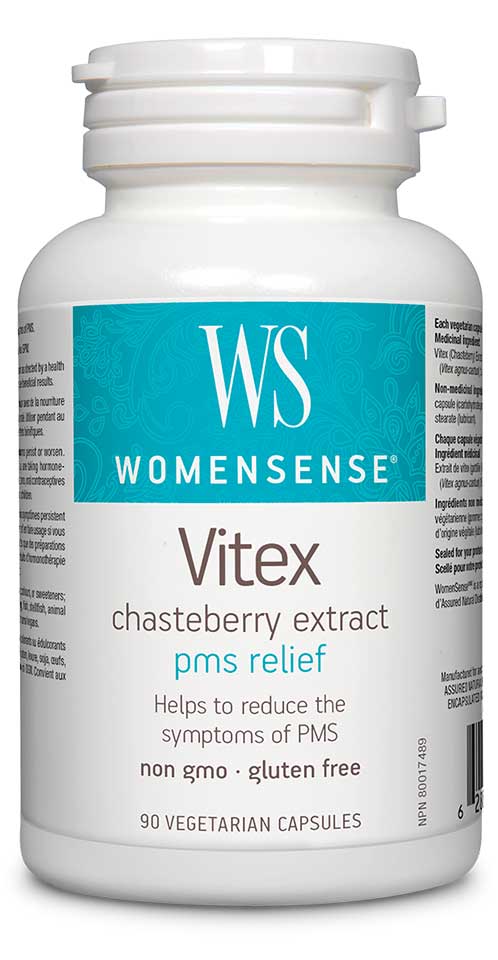 ---
---
Vitex (Chasteberry) is an excellent hormonal tonic for women. Extensive clinical studies as well as over two thousand years of use have proven the effectiveness of this remedy. It works by stimulating and normalizing the pituitary gland, which regulates the balance of estrogen and progesterone in the body.
In a normal menstrual cycle, estrogen is higher before ovulation and progesterone is higher after. Prior to menstruation, many women find themselves irritable, depressed, and bloated. These typical PMS symptoms may occur because of an insufficient production of progesterone in the two weeks prior to menstruation. Chasteberry helps to normalize the ratio of progesterone to estrogen, thus providing relief from these monthly discomforts. In a recent study of premenstrual women, 90% of those who took Chasteberry reported that they experienced a reduction in PMS symptoms.
In a clinical study, Chasteberry was used with women with menstrual cycle abnormalities. Their menstrual-related acne was either eliminated or improved during treatment.
Each Capsule Contains
Medicinal Ingredients:
| | |
| --- | --- |
| Vitex (chasteberry) Extract (Vitex agnus-castus) (fruit) (0.6% aucubin) | 80 mg |
Non-medicinal Ingredients:
Microcrystalline cellulose, vegetarian capsule (cellulose, purified water), vegetable grade magnesium stearate (lubricant).
Recommended adult dose: 1 capsule daily or as directed by a health care practitioner. Use for a minimum of 3 months to see beneficial results.
---