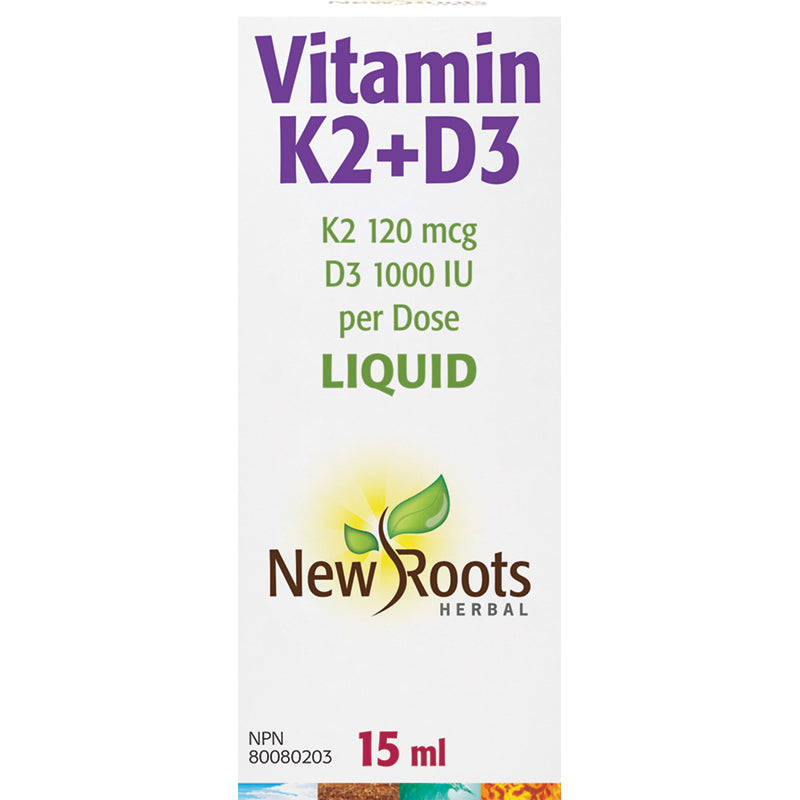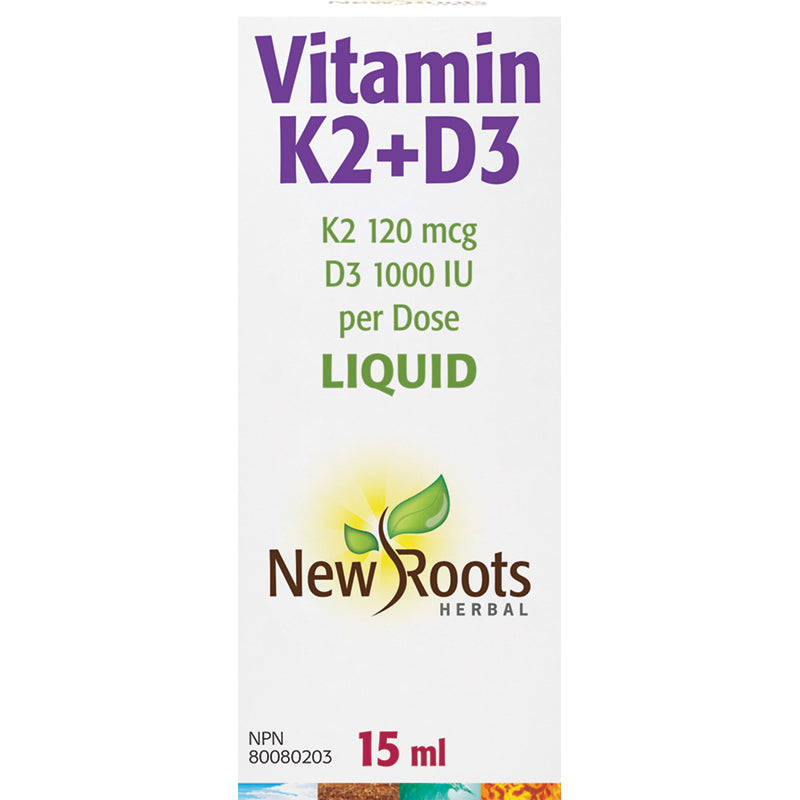 ---
---
Bones support us; connect to form joints essential for mobility; and protect vital organs, the brain, and the spinal cord. They also serve as organs themselves, with the production of both red and white blood cells critical for immunity, vitality, and more. Additionally, the skeletal system is the storage reservoir for 99% of the body's calcium and 85% of its phosphorus; bone tissue selectively releases these nutrients when required throughout the body.
The importance of adequate dietary and supplemental calcium for skeletal health is well recognized; however, research regarding calcium absorption has identified the biologically active vitamins K2 and D3 as critical factors for bone building and renewal.
Each drop contains:
| | |
| --- | --- |
| Vitamin K2 (menaquinone‑7) | 30 mcg |
| Vitamin D3 (cholecalciferol) (250 IU) | 6.25 mcg |
Bottle contains approximately 525 drops.
Other ingredient: Medium-chain triglycerides (from palm and coconut).
Adults: Shake well and take 4 drops daily or as directed by your health-care practitioner.
---