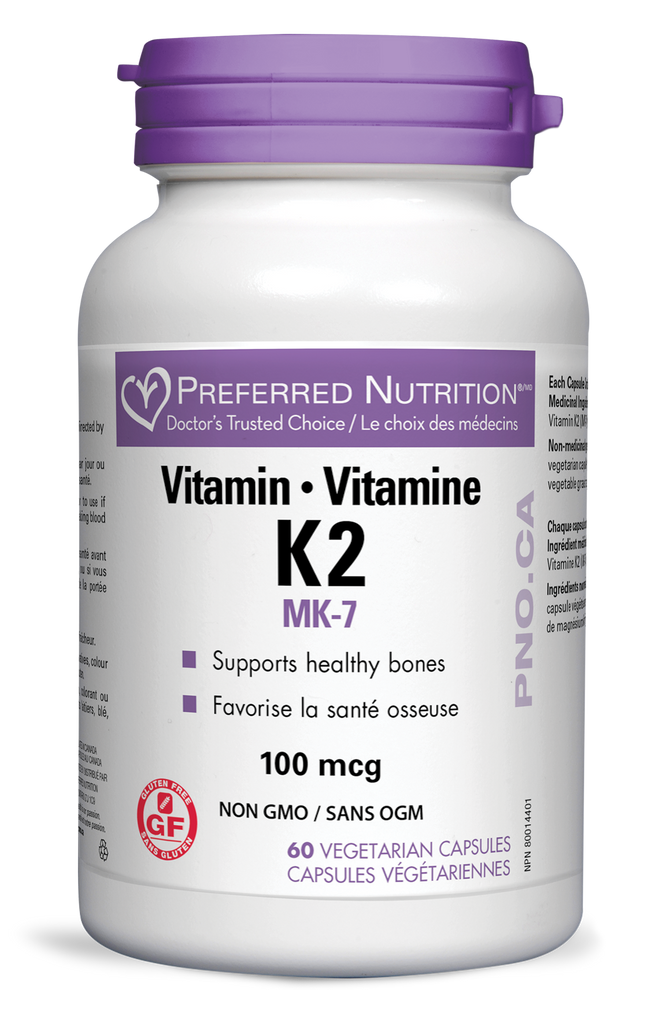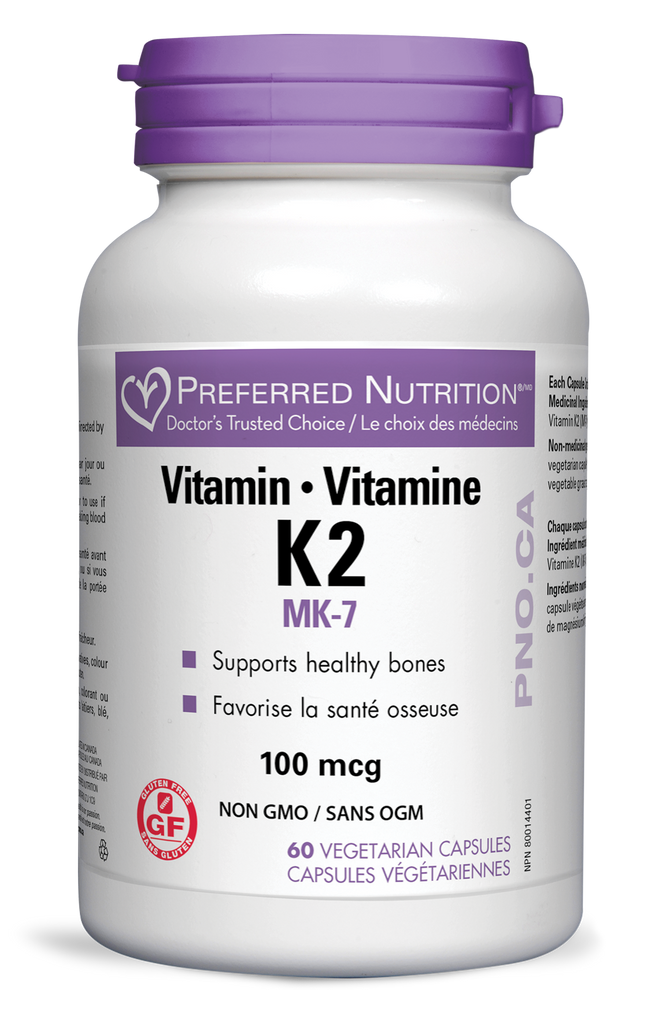 ---
---
Vitamin K2 is essential to building strong bones. Vitamin K2 works by regulating the body's metabolism of calcium, helping to guide calcium towards the areas of the body where it is needed, such as your skeleton and bones, and away from areas where it could have a negative effect, such as the arteries and cardiovascular system. There are two main forms of Vitamin K2: MK-4 and MK-7. While both forms are effective for improving bone health, MK-7 is the natural form of vitamin K2 used by the body. MK-7 is more easily absorbed and stays in the body longer – meaning that it is effective at a much lower dose than MK-4.

Non-medicinal Ingredients:
Vegetarian capsule (cellulose, purified water), microcrystalline cellulose, vegetable grade magnesium stearate (lubricant).
1 capsule daily or as directed by a health care practitioner. Take with food.
---