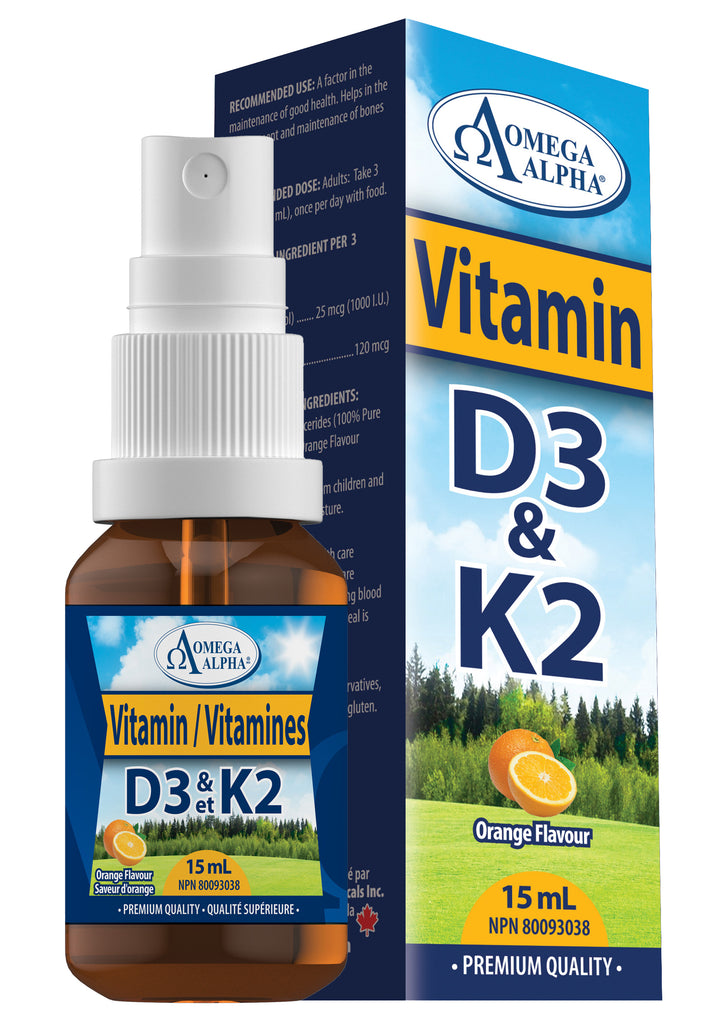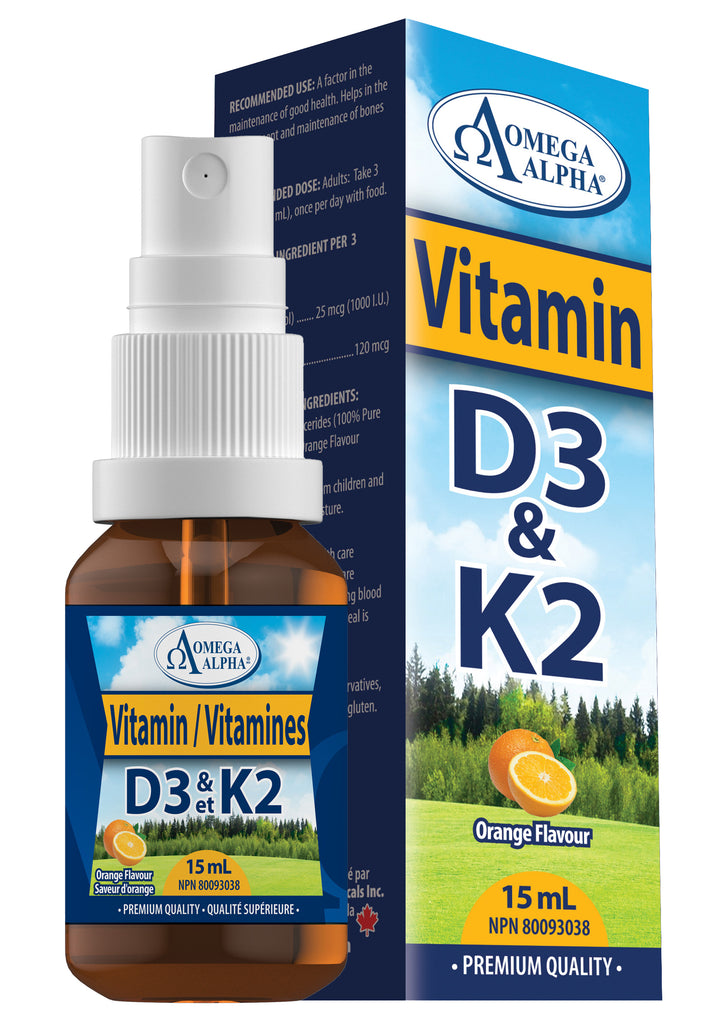 ---
---
A factor in the maintenance of good health. Helps in the development and maintenance of bones and teeth.
Ingredients per 3 SPRAYS (0.38 mL per dose through pump action):
Vitamin D3 (Cholecalciferol) 25 mcg (1000 I.U.)
Vitamin K2 (Menaquinones) 120 mcg
OTHER INGREDIENTS: Medium Chain Triglycerides (100% Pure MCT Oil), Vegetable Glycerin, Orange or Peppermint Flavour.
RECOMMENDED SERVING: Adults: Take 3 sprays (0.38 mL), once per day with food.
---