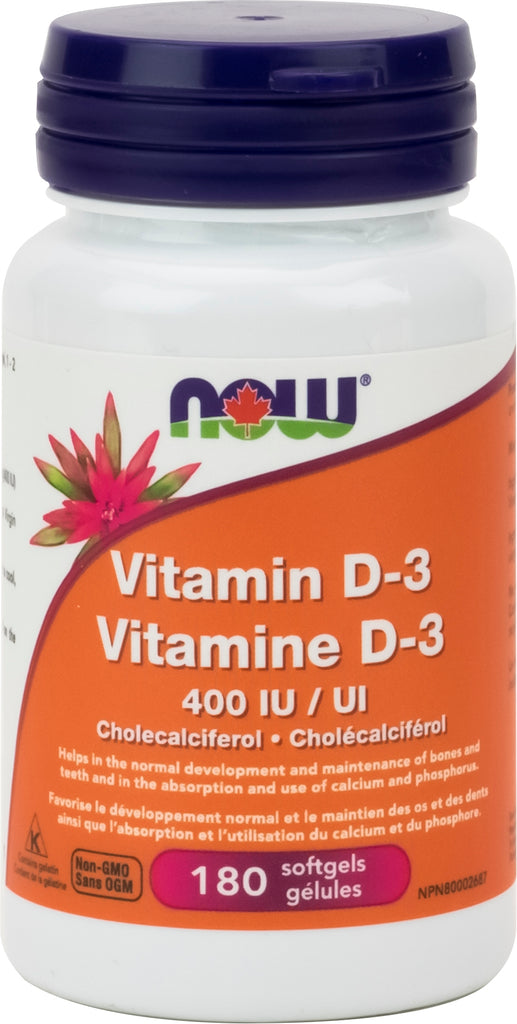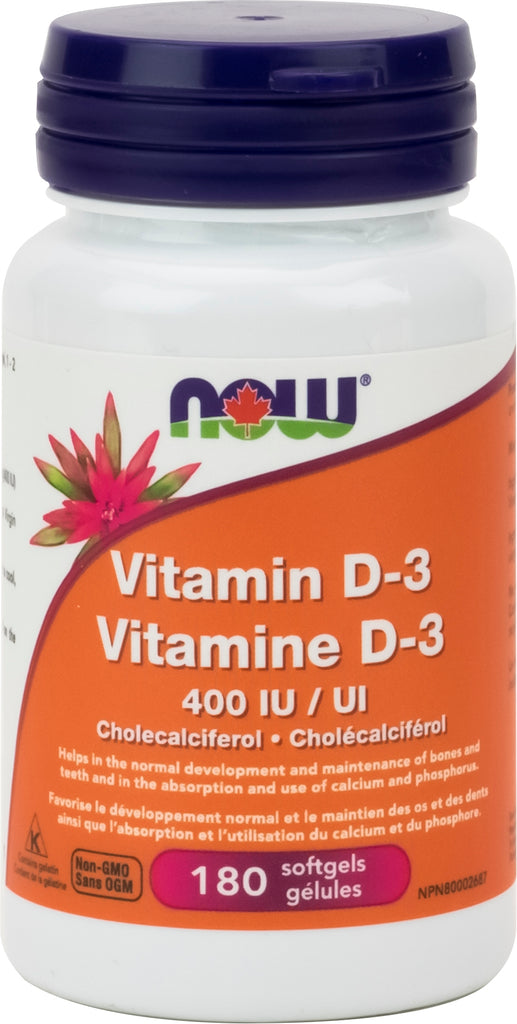 ---
---

NOW® Vitamin D Softgels supply this key vitamin in a highly absorbable liquid softgel form. Vitamin D is normally obtained from the diet or produced by the skin from the ultraviolet energy of the sun. However, it is not abundant in food. As more people avoid sun exposure, Vitamin D supplementation becomes even more necessary to ensure that your body receives an adequate supply. NOW uses ultra-healthy Organic Extra Virgin Olive oil as a base versus soybean or flax oil versions. This improves Vitamin D absoprtion with less adverse reactions or contra-indications of other types of oil bases.


Each softgel contains:

Vitamin D (from Vitamin D3 (Cholecalciferol)) 10 mcg  (400 IU)

Non-Medicinal Ingredients: Organic Extra Virgin Olive Oil, Softgel (gelatin, water, glycerin). 
Dosage: All groups: Take 1 softgel, 1 - 2 times daily with meals.
---