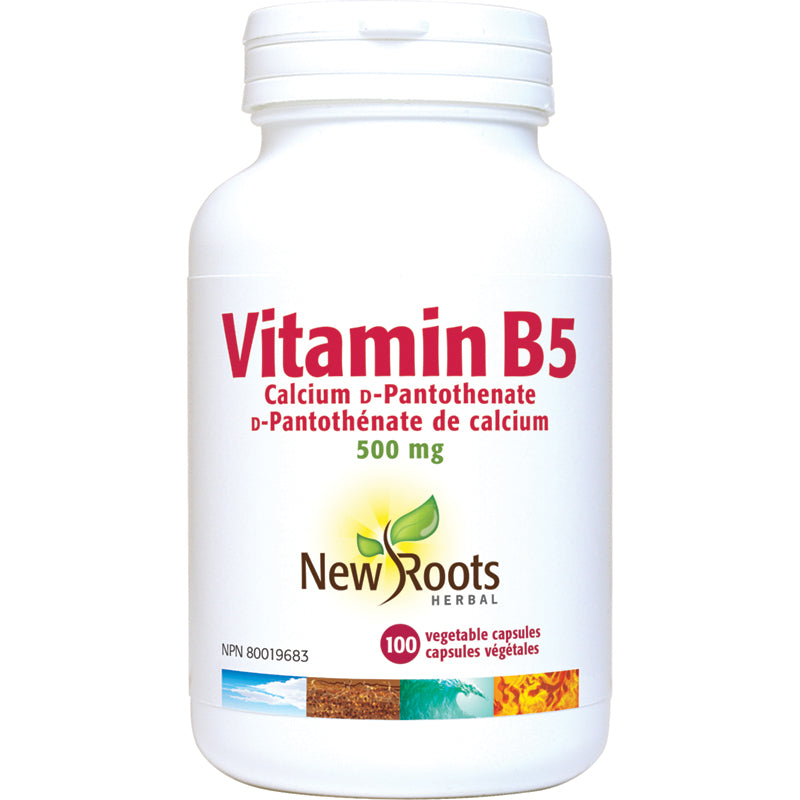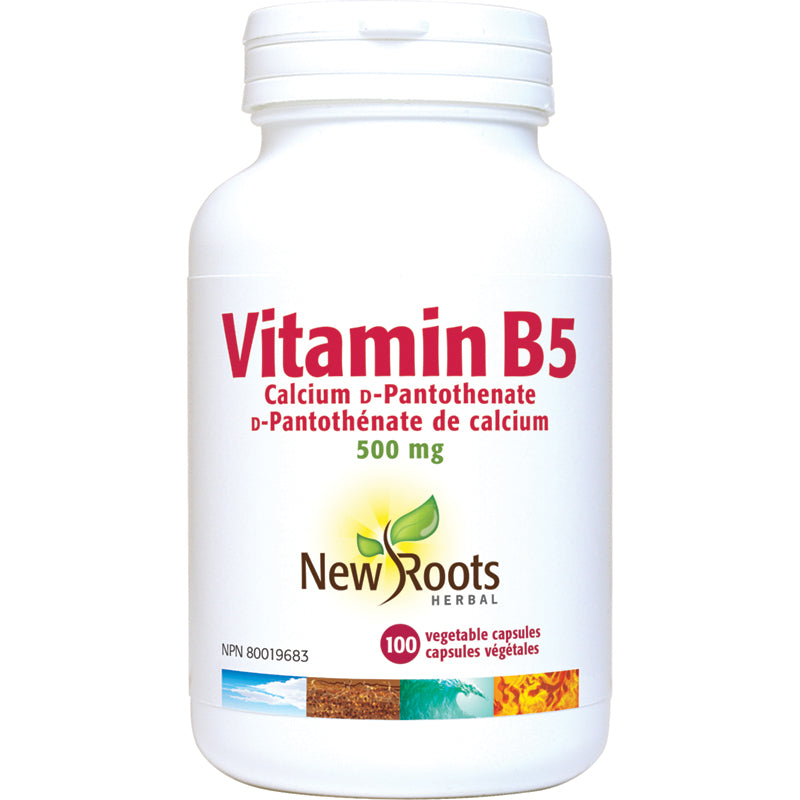 ---
---
Vitamin B5 or pantothenic acid is a water-soluble, B-complex vitamin. Vitamin B5 was discovered and named in 1939, when it was isolated from rice husks. Vitamin B5 is named for the Greek word pantothen, meaning "from everywhere"; pantothenic acid is found more or less everywhere, from plants and animals to humans. Natural sources of vitamin B5 include eggs, meats, whole grains, and nuts. Vitamin B5 is used by our bodies to release energy from the foods we eat. Vitamin B5 also plays a role in tissue generation, in the creation of antibodies, and in the healing process.
Vitamin B5 plays an important role in the secretion of hormones such as cortisone, because of the role it plays in supporting the adrenal gland. These hormones assist the metabolism, help to fight allergies, and are beneficial in the maintenance of healthy skin, muscles, and nerves.
Each vegetable capsule contains:
| | |
| --- | --- |
| Vitamin B5 (calcium ᴅ‑pantothenate) | 500 mg |
Other ingredients: Microcrystalline cellulose, vegetable magnesium stearate, and silicon dioxide in a non-GMO vegetable capsule composed of vegetable carbohydrate gum and purified water.
Adults and children ≥ 6 years old: Take 1 capsule daily with a meal or as directed by your health-care practitioner.
---