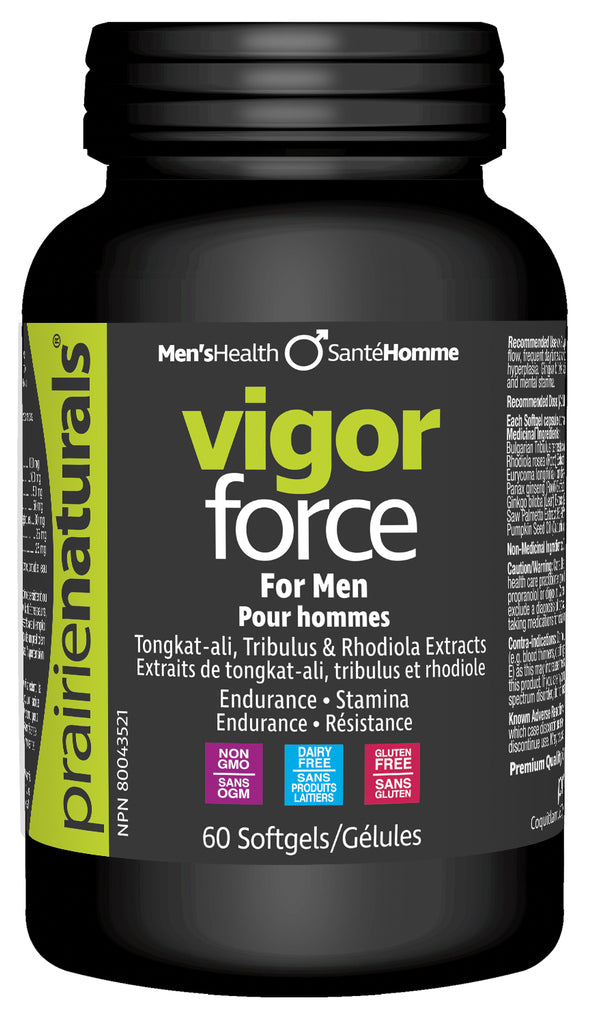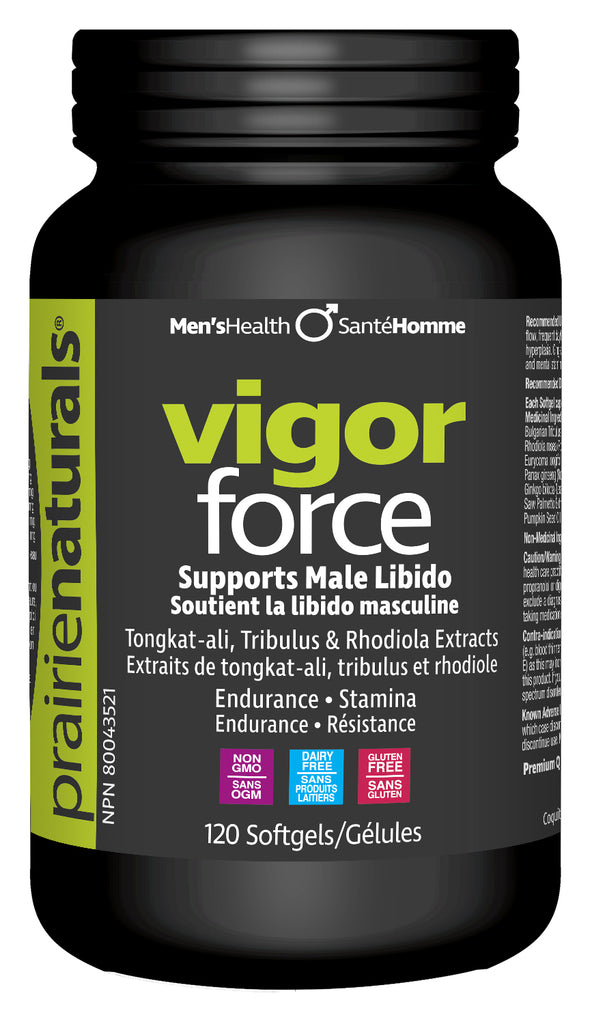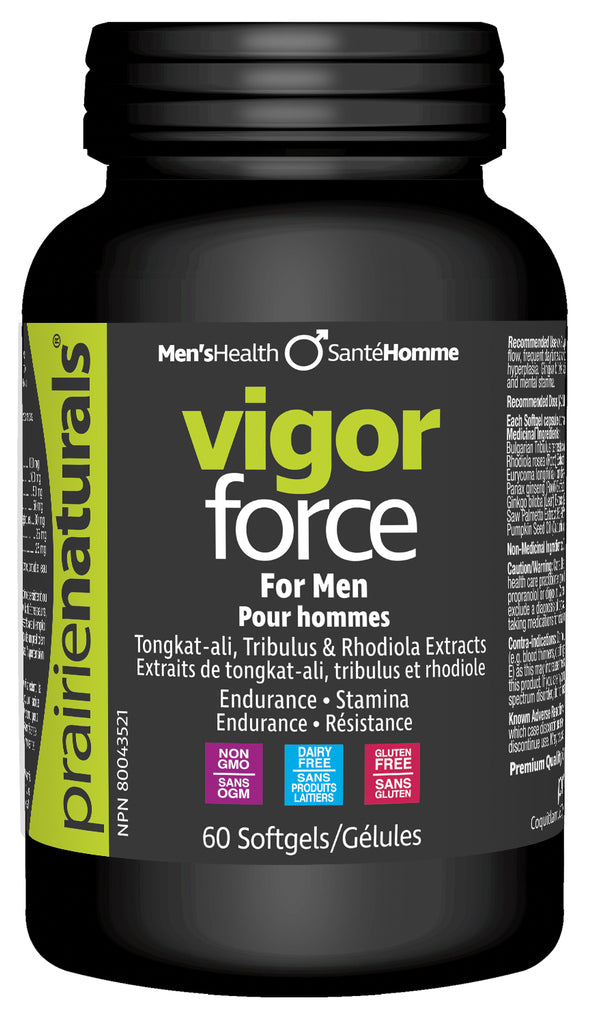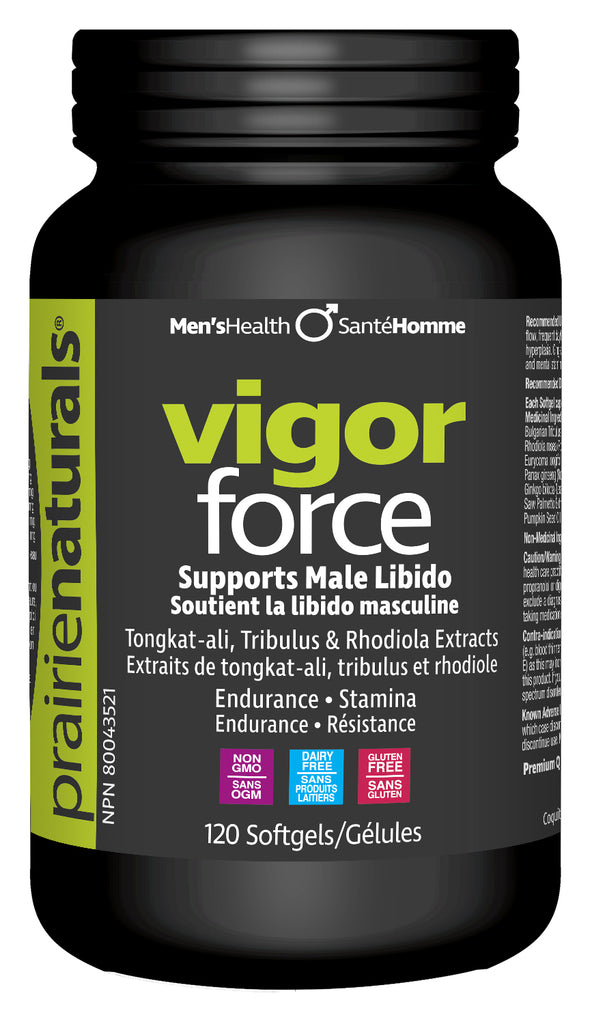 ---
---
Have the Vigor & Stamina You Want with Vigor Force!
Prairie Naturals' best-selling Vigor Force for Men is better than ever! Re-formulated and improved by award-winning Naturopathic Doctor, Jonathan Beatty, the new Vigor Force is now in soft gel capsules providing an improved delivery system within an enhanced nutrient base. Now with more "Sexy Time" ingredients – Eurycoma longifolia jack (Tongkat Ali) Rhodiola rosa, Tribulus terrestris, Panax ginseng, Ginkgo biloba, Saw palmetto and Pumpkin seed oil, Vigor Force gives men just the right kind of energy lift.
Medicinal Ingredients: Each Softgel capsule contains:
Bulgarian Tribulus terrestris (Whole) Extract 5:1 – 100 mg
Rhodiola rosea (Root) Extract (3% Rosavin; 1% Salidroside) – 100 mg
Eurycoma longifolia (Tongkat-Ali) P.E. 50:1 – 50 mg
Panax ginseng (Root) Extract (4% ginsenocides) – 50 mg
Ginkgo biloba (Leaf) Extract (24% flavone glycosides, 6% terpene lactones) – 30 mg
Saw Palmetto Extract 85-95% Fatty Acids – 25 mg
Pumpkin Seed Oil (Cucurbita pepo) – 25 mg
Non-Medicinal: Olive oil, lecithin, beeswax, gelatin, glycerin, carob, purified water.
Recommended Dose (Adult Men): Take 2 softgels 2 to 3 times per day with a meal.
---