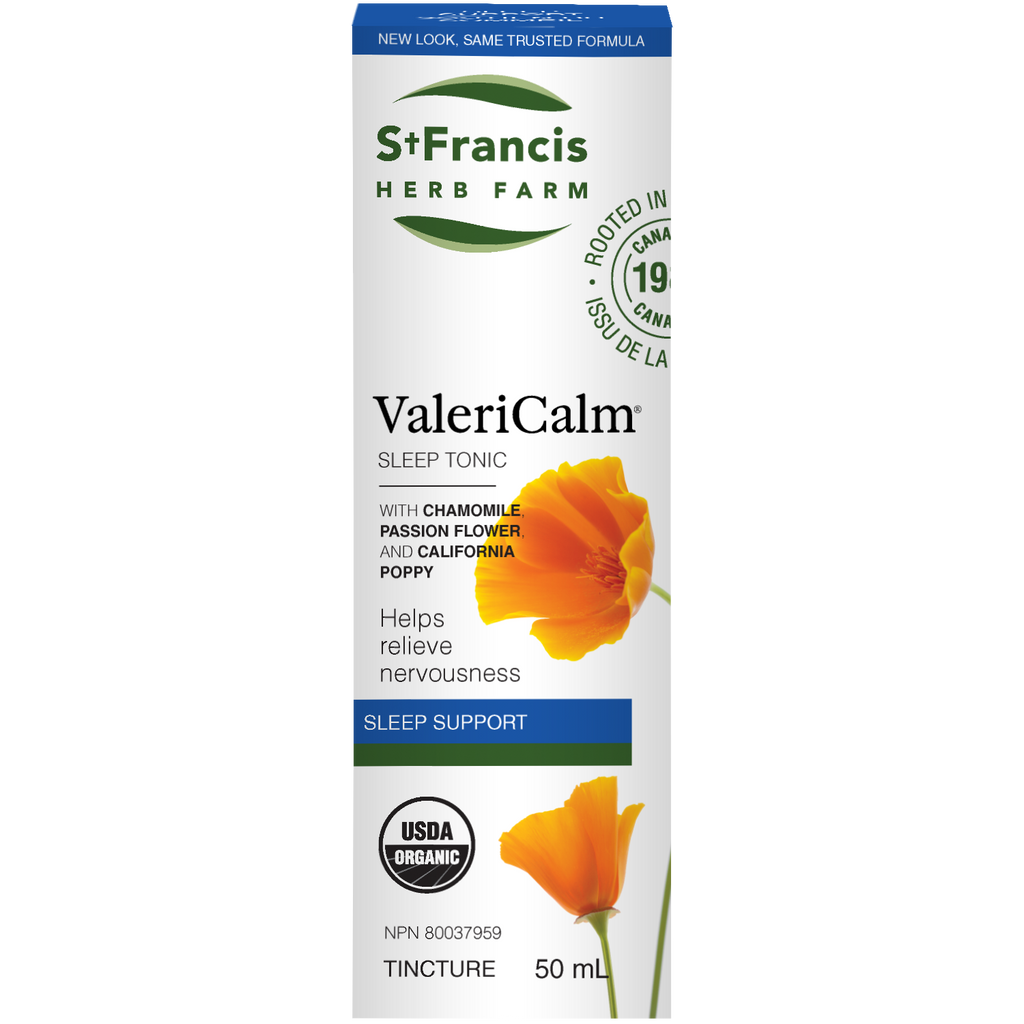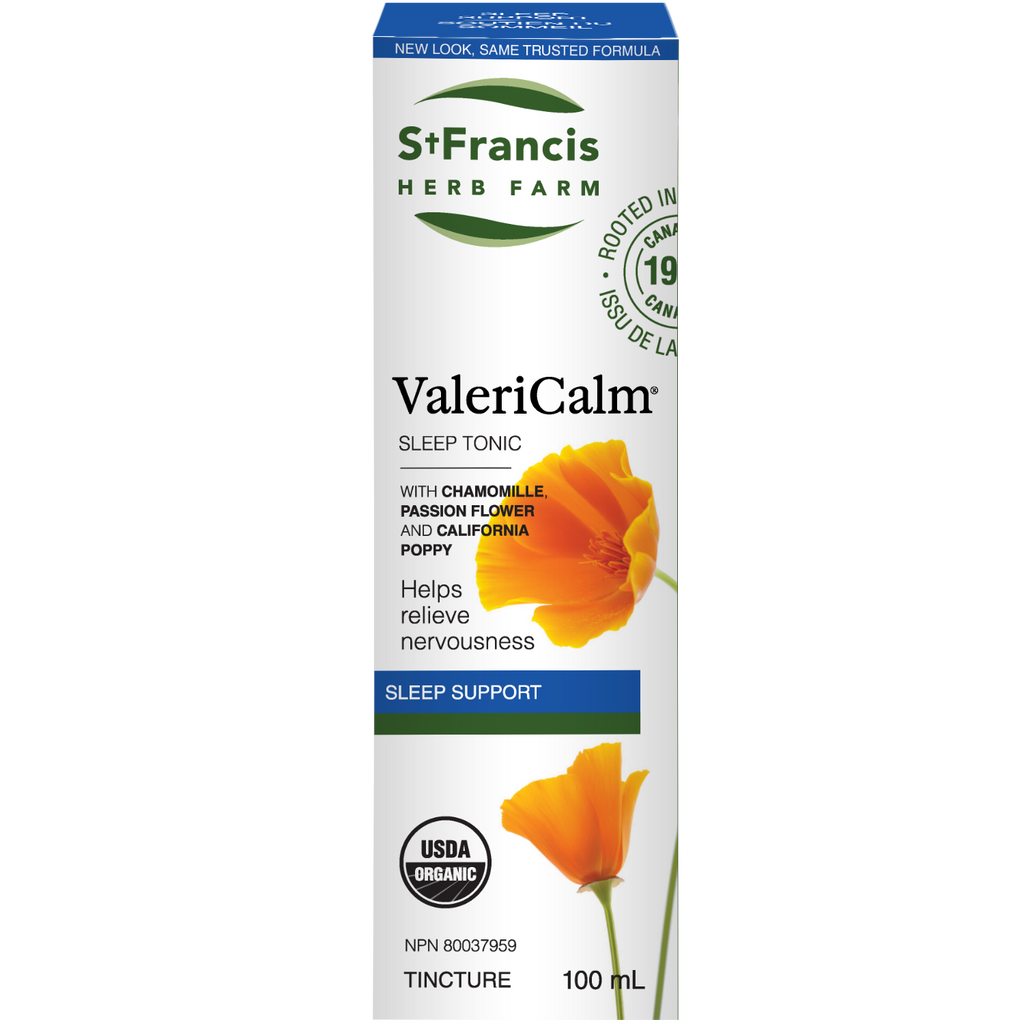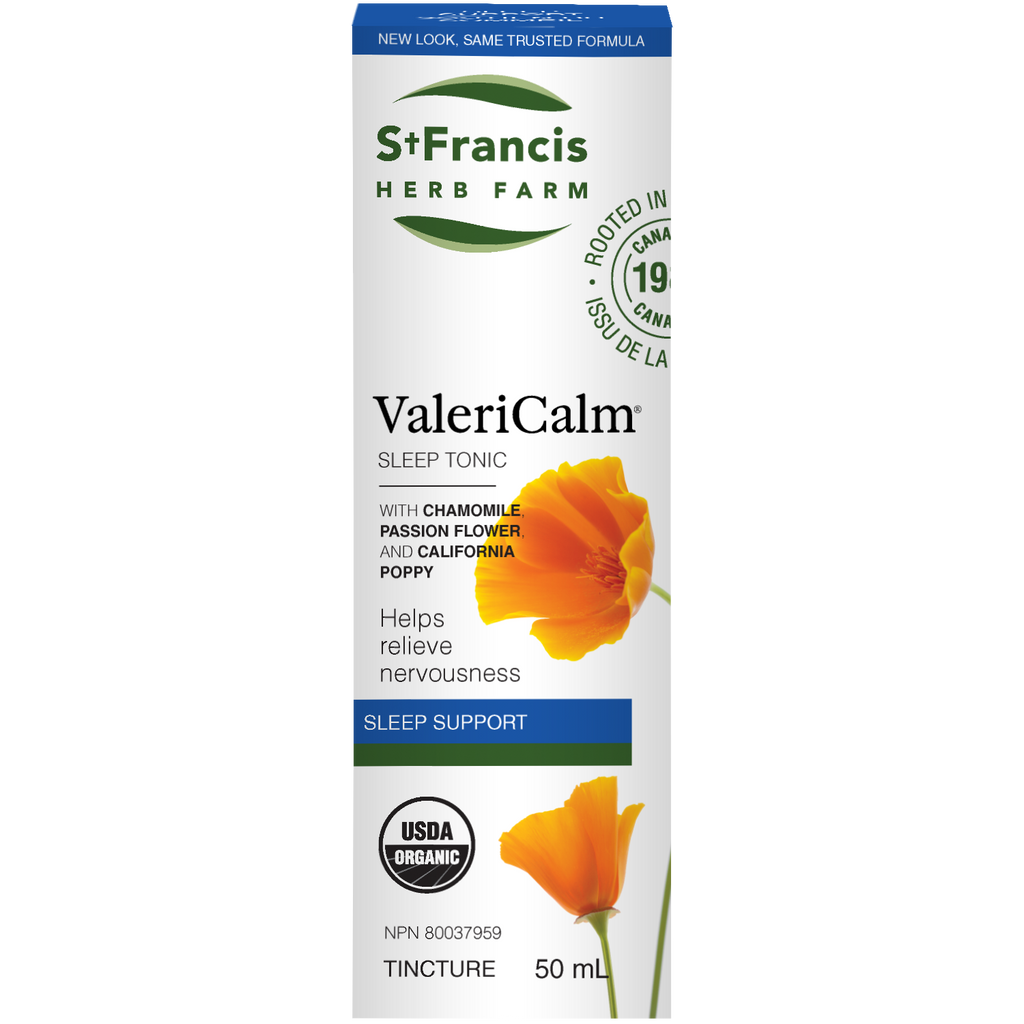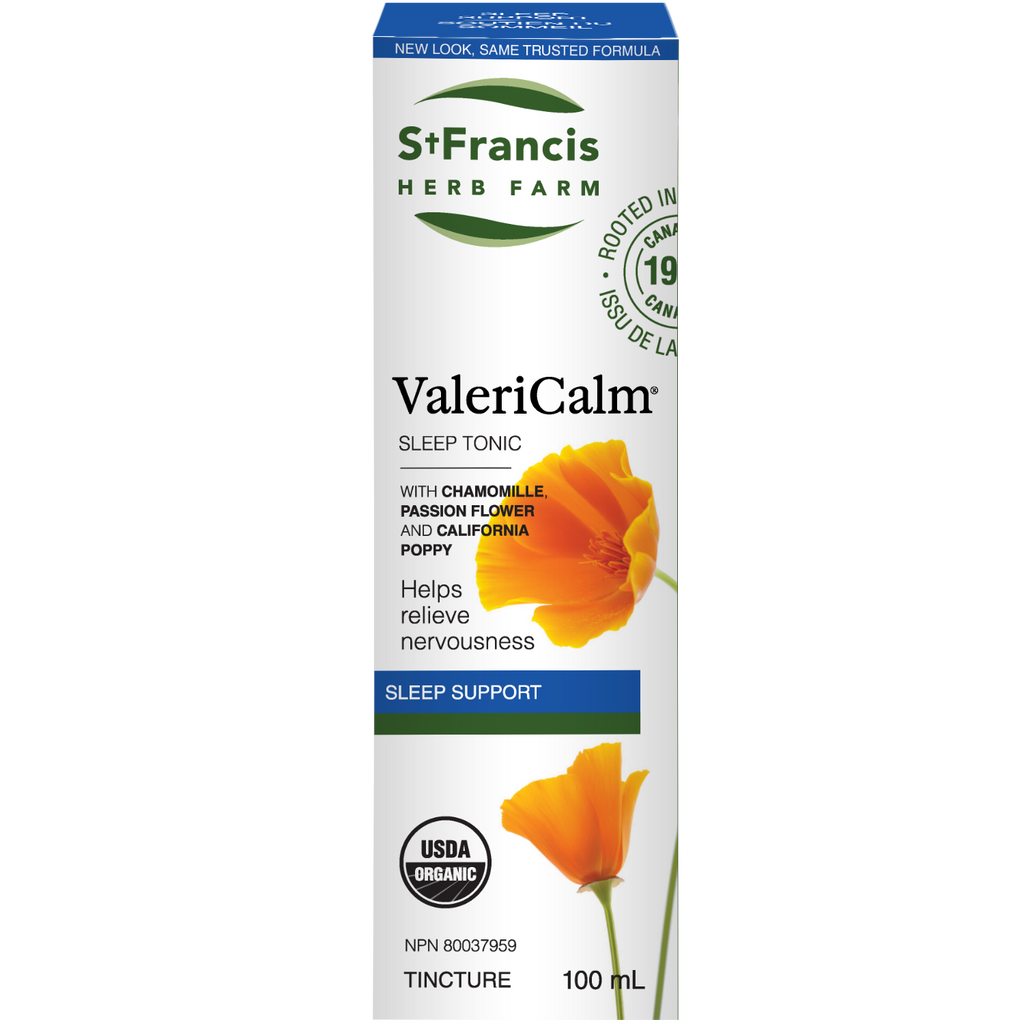 ---
---
ValeriCalm is a finely crafted, effective formula to help calm and relax you, preparing the way to sweet dreams and gentle sleep.
Calmative, sedative properties
With analgesic California poppy
Antispasmodic, sedative action that helps to soothe and relax the nervous system and muscles
Medicinal Ingredients:
Passionflower (Passiflora incarnata, herb top), Valerian (Valeriana officinalis, root and rhizome), California Poppy (Eschscholzia californica, herb top), Chamomile (Matricaria chamomilla, flower), Hops (Humulus lupulus, strobile), Motherwort (Leonurus cardiaca, herb top)
Non-Medicinal Ingredients:
Distilled water, Certified Organic alcohol, Certified Organic vegetable glycerine
Dosage:
Take 2 mL (60 drops) 3 times daily in a little water on an empty stomach.
When used as a sleep aid, the full 6 mL daily dose may be taken at bedtime; start with a lower dose and build slowly to a max of 6 mL to find what delivers the best results for you.
Cautions and Warnings:
Consult a health care practitioner before use if you are breastfeeding or if you have depression and/or related diseases. Some people may experience drowsiness. Exercise caution if operating heavy machinery, driving a motor vehicle, or involved in activities requiring mental alertness. Consult a health care practitioner if sleeplessness worsens or persists continuously for more than 4 weeks (chronic insomnia).
Contraindications:
Do not use if you are pregnant. Avoid taking with alcohol or products that cause drowsiness and/or have analgesic properties.
Known Adverse Reactions:
Stop use if hypersensitivity/allergy occurs.
---