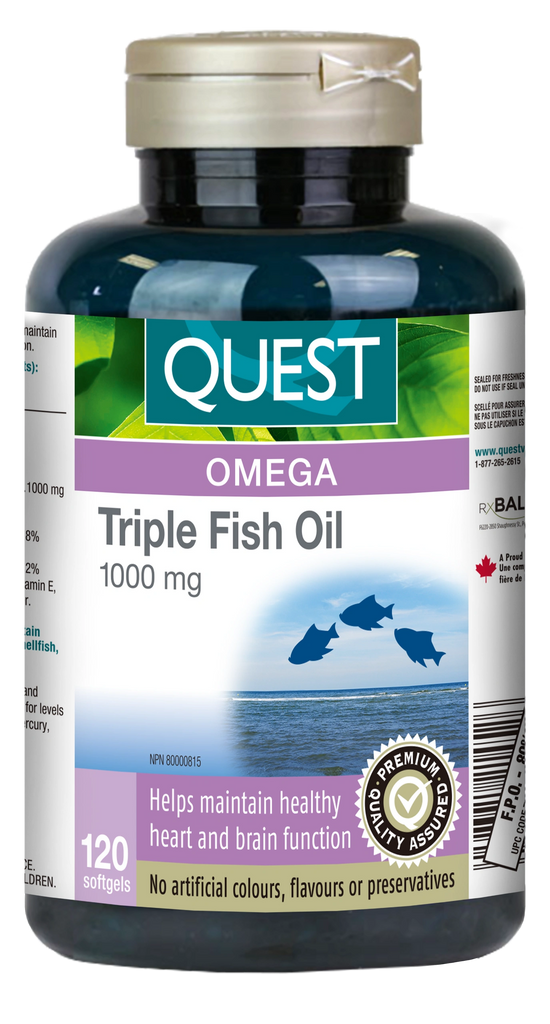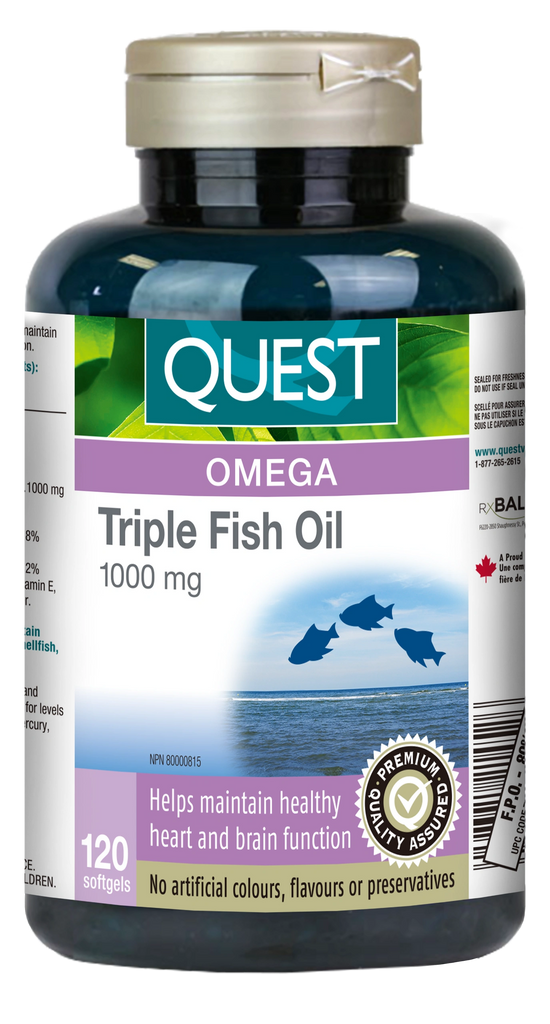 ---
---
Quest Triple Fish Oil 1000 mg is a high-quality blend of carefully selected concentrated fi sh oils that provide an excellent source of omega-3 fatty acids. These essential fatty acids, EPA and DHA, offer several cardiovascular benefits, including balancing cholesterol, decreasing triglycerides, and reducing blood pressure. EPA and DHA also prevent blood clotting and reduce inflammation, protecting against heart attacks and strokes. These essential fatty acids also have been shown to reduce joint swelling, decrease morning stiffness, and greatly reduce pain.
Fish oil 1000 mg (providing 18% EPA, 12% DHA), vitamin E, gelatin, glycerin, purified water.
Adults take 2 softgels daily.
---