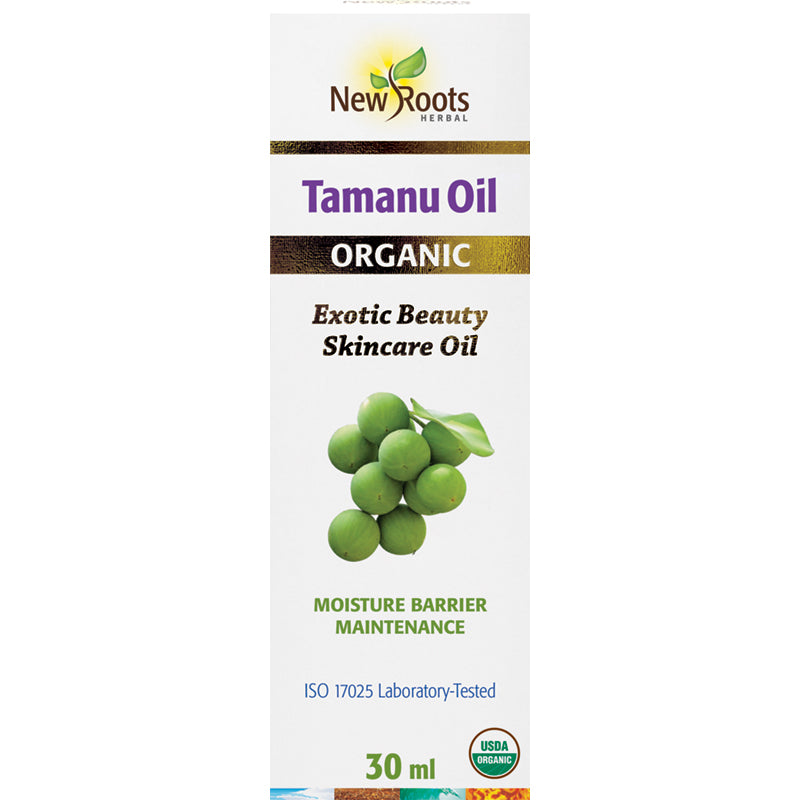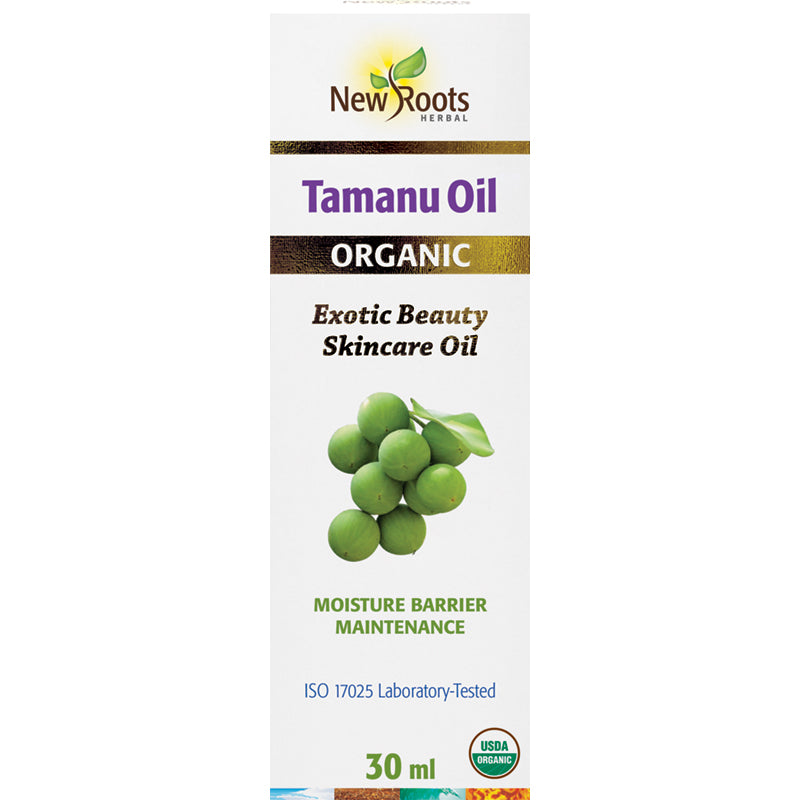 ---
---
Indigenous to both the coastal and island habitats of tropical Southeast Asia, the Tamanu tree (Calophyllum inophyllum) bears precious fruit which yield nutrient-rich kernels. In order to release the unique mosaic of precious fatty acids within these kernels, they bask in the tropical sun on drying racks for approximately a month. When they ooze a rich, dark, and viscous oil, kernels are further cold-pressed to extract luxurious and fragrant emerald-coloured oil. Tamanu oil contains approximately 30% omega‑6 (linoleic acid) and 40% omega‑9 (oleic acid), along with stearic and palmitic acid, compounds beneficial for the texture of skin.
Tamanu oil has a broad range of uses by the indigenous peoples of Southeast Asia. The benefits of multitasking tamanu oil can be attributed to its ability to quench the skin and to better retain moisture; this can contribute to healthy-looking skin and reduce signs of aging. Its antioxidant properties also help skin look plump, smooth, and with a youthful appearance.
Each bottle contains:
| | |
| --- | --- |
| Organic tamanu (Calophyllum inophyllum) seed oil, cold-pressed, nondeodorized | 30 ml |
Place 5–8 drops in your hand and gently massage the oil on your face and neck. Larger body parts may require more oil. Best applied on moist skin, such as following a shower or bath. Product may naturally solidify; place bottle under hot water to liquefy.
---