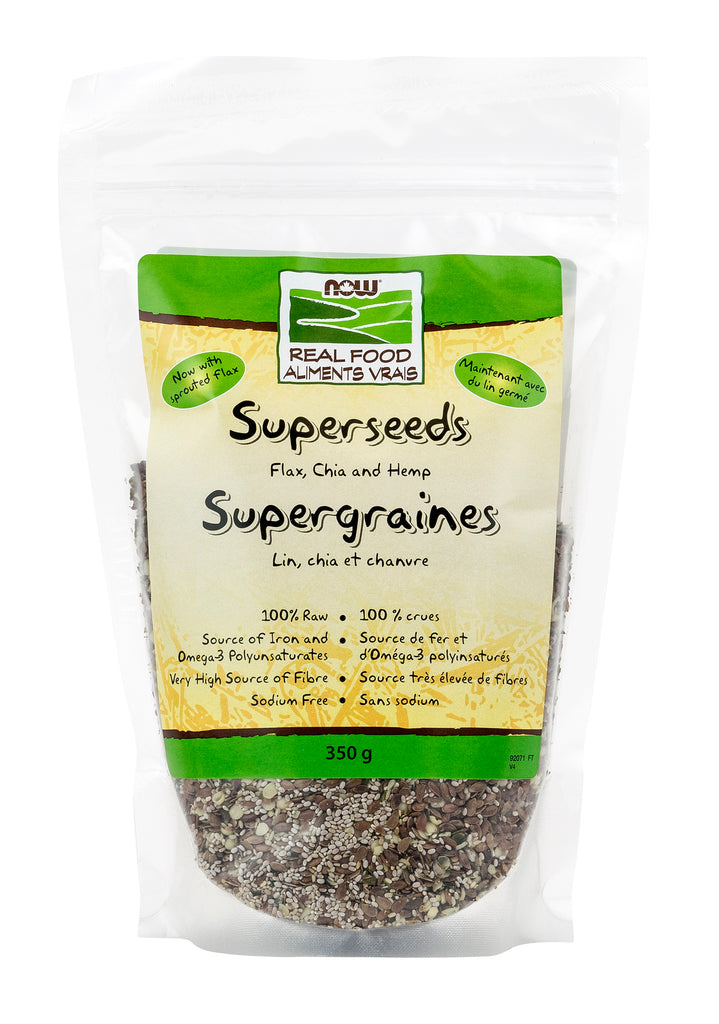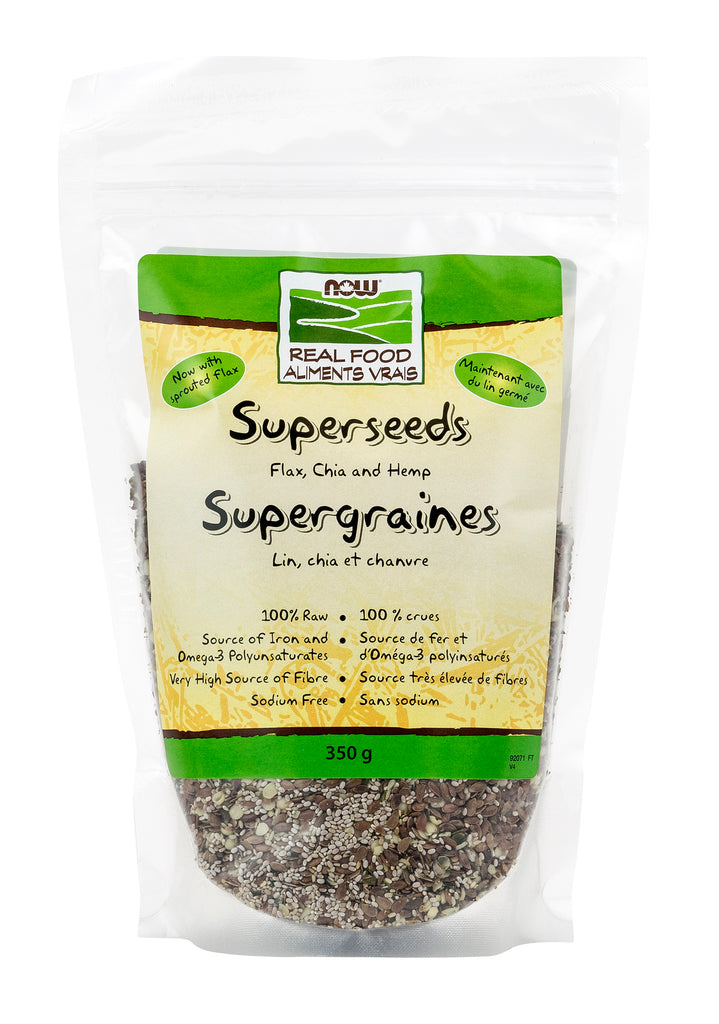 ---
---
Superseeds is a unique blend of raw foods, including whole and sprouted flax, chia and shelled hemp that are a source of essential, omega-3 fatty acids, iron and dietary fibre, while being sodium free.
Nutrition Facts
Serving Size:
1/4 Cup (35 g)
Amount per Serving
% Daily Value
* Percent Daily Values are based on 2,000 calorie diet.
Calories
200
 
Fat
15 g
23%
   Saturated Fat
1.5 g
7%
   + Trans Fat
0 g
 
Polyunsaturated
12 g
 
   Omega-6
4 g
 
   Omega-3
8 g
 
Monounsaturated
2.5 g
 
Cholesterol
0 mg
0%
Sodium
10 mg
1%
Carbohydrate
8 g
2%
Dietary Fibre
7 g
28%
Sugars
1 g
 
Protein
8 g
 
Vitamin A
 
0%
Vitamin C
 
0%
Calcium
 
2%
Iron
 
4%
Ingredients: Sprouted brown flax seed, white chia seed, shelled hemp seed, organic brown flax seed.
Enjoy this tasty blend of seeds sprinkled over cereals, yogurt, salads and other prepared foods or as a stand-alone snack.
Refrigeration after opening is recommended to optimize freshness. 
---