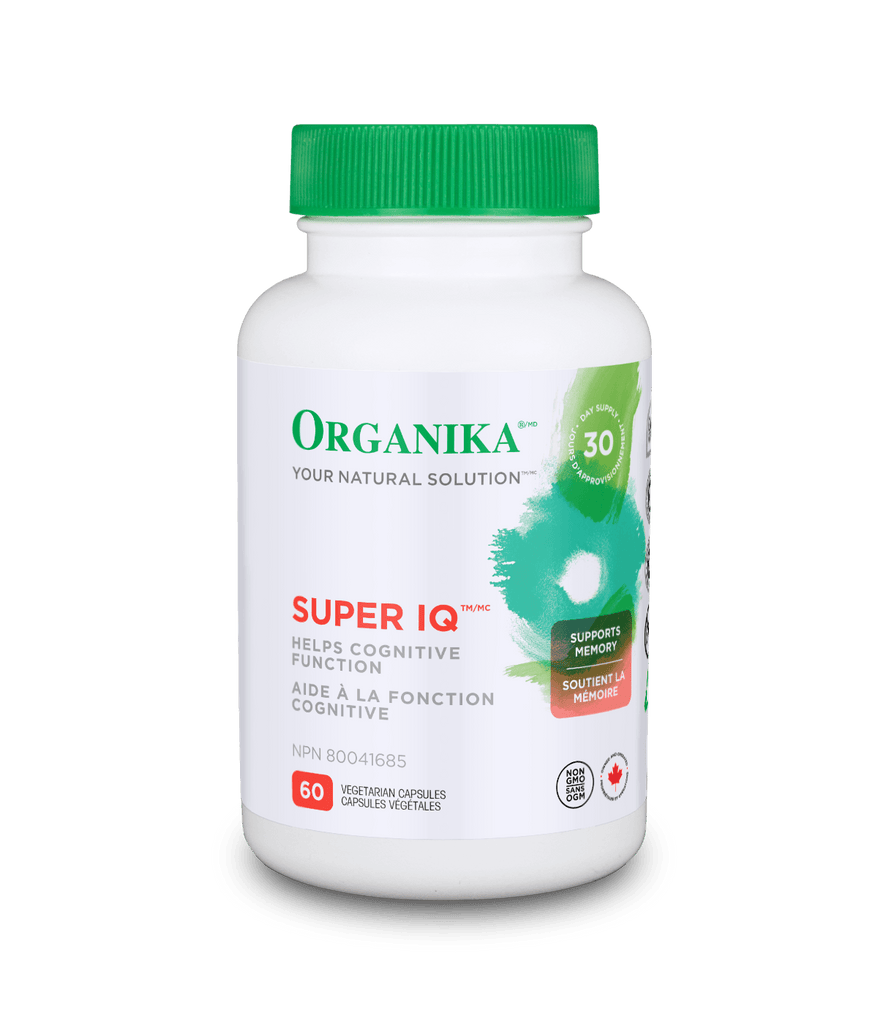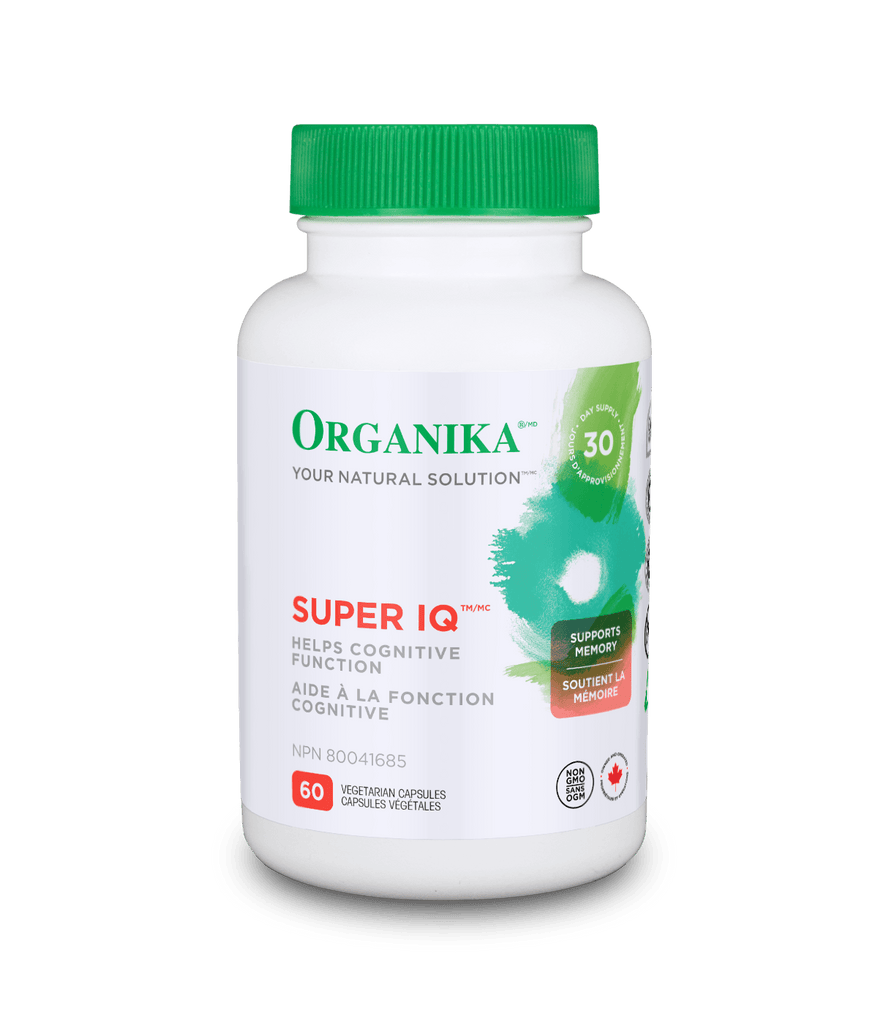 ---
---
Super IQ™ has memory-boosting and cognitive support ingredients to give your brain some extra juice. This natural blend of supplements work to improve the cognitive part of your brain and allow you to better concentrate.
MEDICINAL INGREDIENTS — EACH CAPSULE CONTAINS:
Ginkgo Biloba 50:1 Leaf Extract (Ginkgo biloba) 60 mg (Standardized to contain 24% Flavonoid Glycosides and 6% Terpene Lactones) (Equivalent to 3000 mg dried Ginkgo Biloba leaf powder), Siberian Ginseng 5:1 Root Extract (Eleutherococcus senticosus) 100 mg (Equivalent to 500 mg dried Siberian Ginseng root powder), Kola Seed Powder (Cola acuminata) 30 mg, Eyebright 4:1 Herb Extract (Euphrasia officinalis) 30 mg (Equivalent to 120 mg dried Eyebright herb powder), L-Glutamine 150 mg, Cordyceps 4:1 Extract (Ophiocordyceps sinensis) (Stroma) 50 mg (Equivalent to 200 mg dried Cordyceps stroma powder).
NON-MEDICINAL INGREDIENTS:
Brown Rice Flour, Magnesium Stearate (Non-GMO Vegetable Source), Hypromellose (Vegetarian Capsule).
RECOMMENDED DOSE — (ORAL) ADULTS ONLY: Take 1 capsule 2 times a day.
---