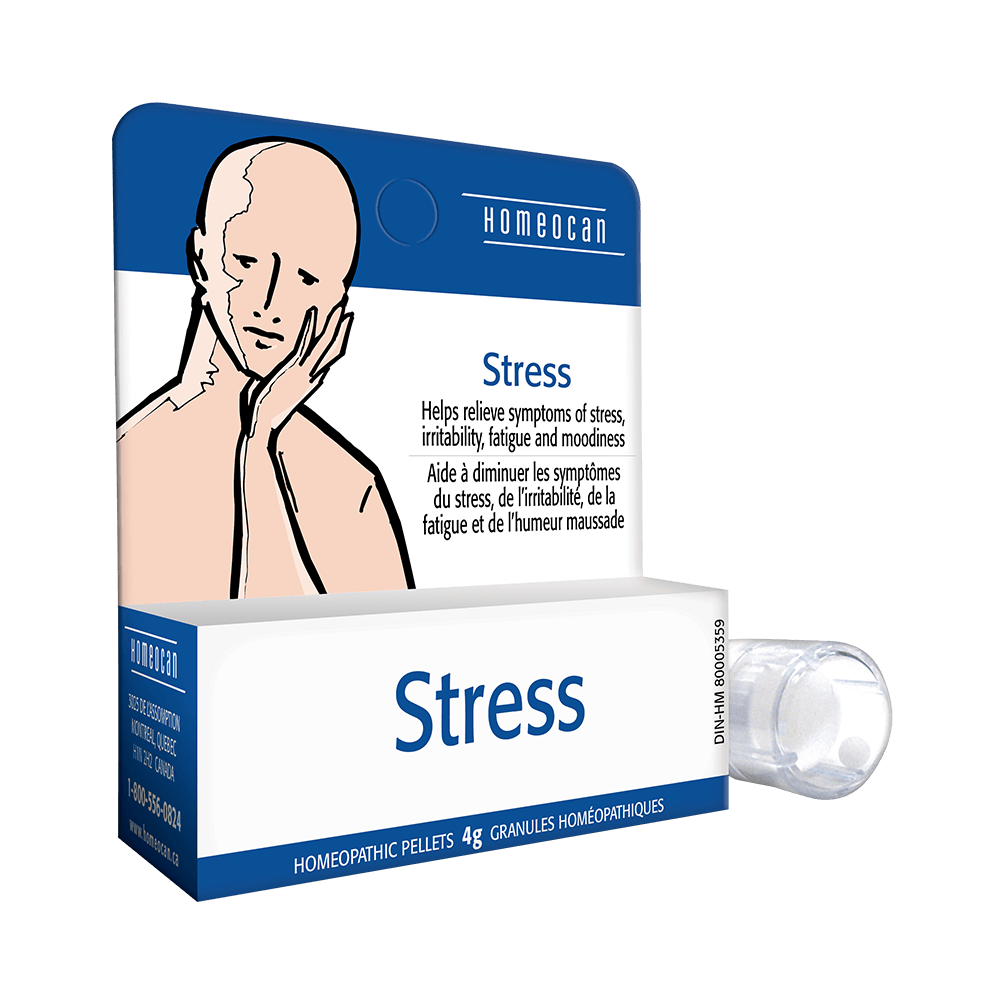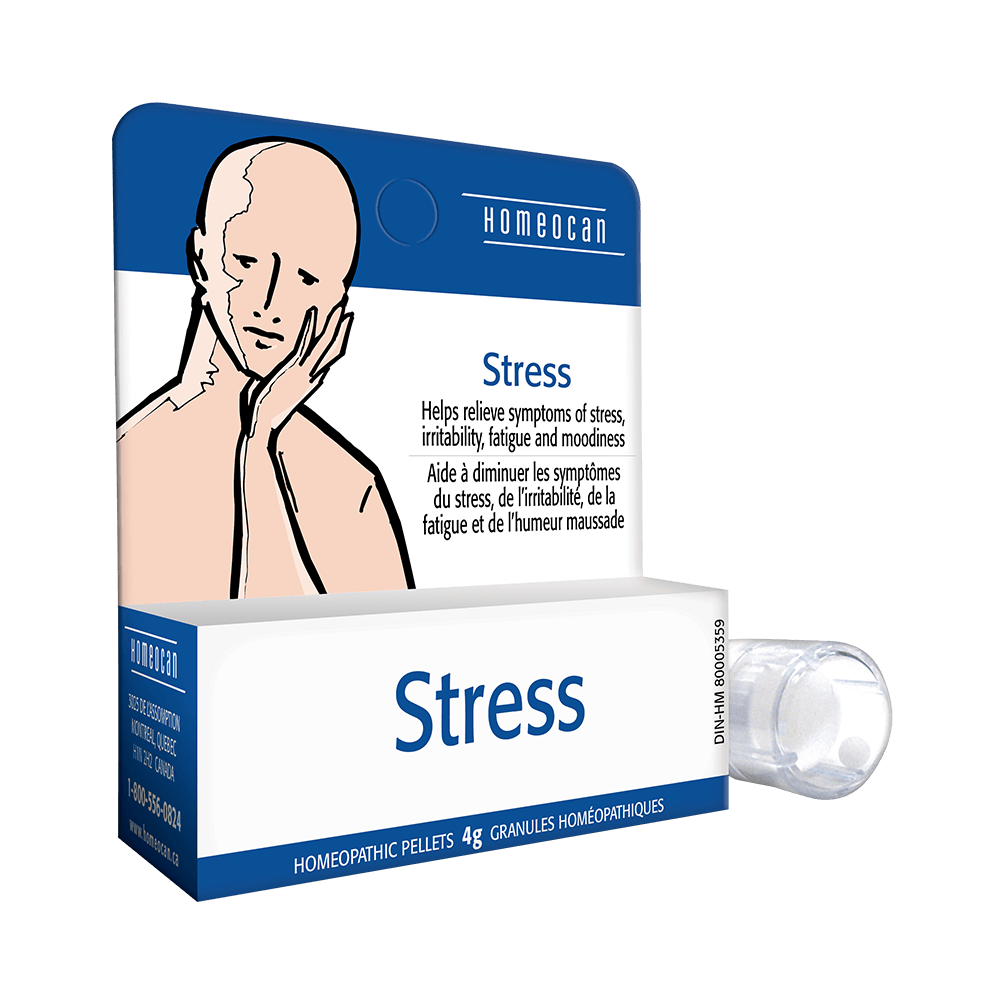 ---
---
Stress combination pellets is a homeopathic medicine. It is specially and naturally formulated to promote inner calm and relieve symptoms of stress, irritability, fatigue and moodiness.
This emotional state is a reaction of the body to certain factors of aggression or particular and disturbing events that occur in your professional or personal life.
These symptoms could really bother your daily life and are often a source of insomnia and migraines.
Medicinal Ingredients HPUS:
– Asafoetida 3X
– Ignatia amara 4X
– Valeriana officinalis 3X
– Avena sativa 3X
– Argentum nitricum 9X
Non medicinal ingredients: Lactose, saccharose.
Adults (12 yrs and over): let 3 pellets dissolve under the tongue 3 times a day and reduce intake with improvement or as directed by a healthcare practitioner.
To be taken away from meals.
---