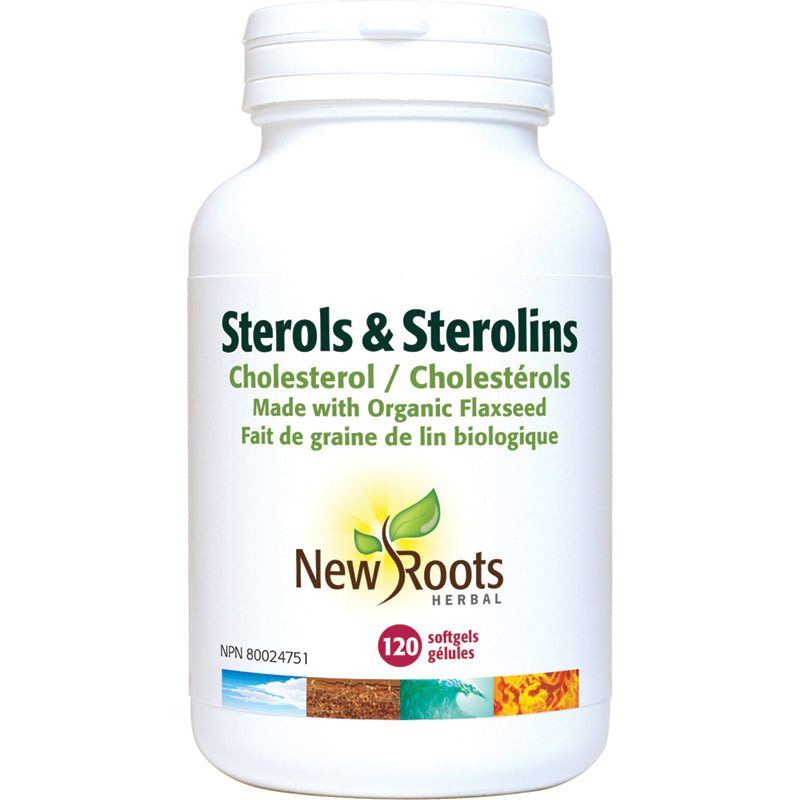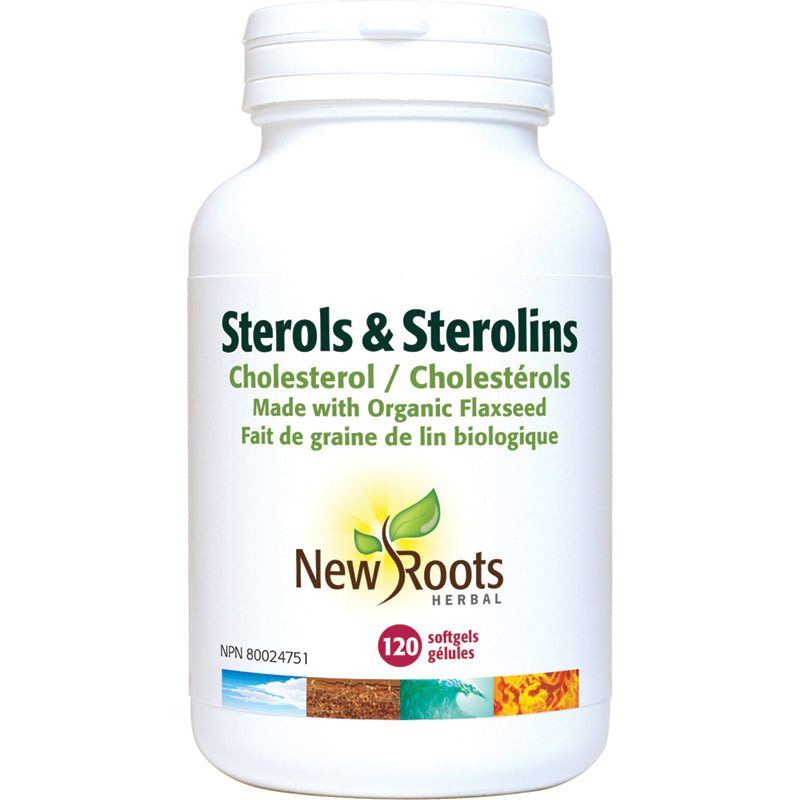 ---
---
Phytosterols and sterolins are plant fats and alcohols. They were originally suspected of being good immune modulators, but more recently, their ability to modulate and lower cholesterol has moved to the forefront.
You'll find sterols and sterolins in more and more fortified functional foods. Recently, the FDA approved the following claim for phytosterols: "Foods containing at least 0.4 g per serving of plant sterols, eaten twice a day with meals for a daily total intake of at least 0.8 g, as part of a diet low in saturated fat and cholesterol, may reduce the risk of heart disease."
Each softgel contains:
| | |
| --- | --- |
| Organic flax (Linum usitatissimum) seed oil | 666 mg |
| alpha-Linolenic acid | 369 mg |
| Linoleic acid | 109 mg |
| Free plant sterols (from non‑GMO soy) | 350 mg |
| beta-Sitosterols | 151 mg |
| Stigmasterols | 88 mg |
| Campesterols | 90 mg |
Other ingredient: Lecithin (from non‑GMO sunflower oil) and beeswax in a softgel composed of annatto extract, sunflower oil, bovine gelatin, glycerin, and purified water.
Adults: Take 3 softgels daily with food or as directed by your health-care practitioner.
---