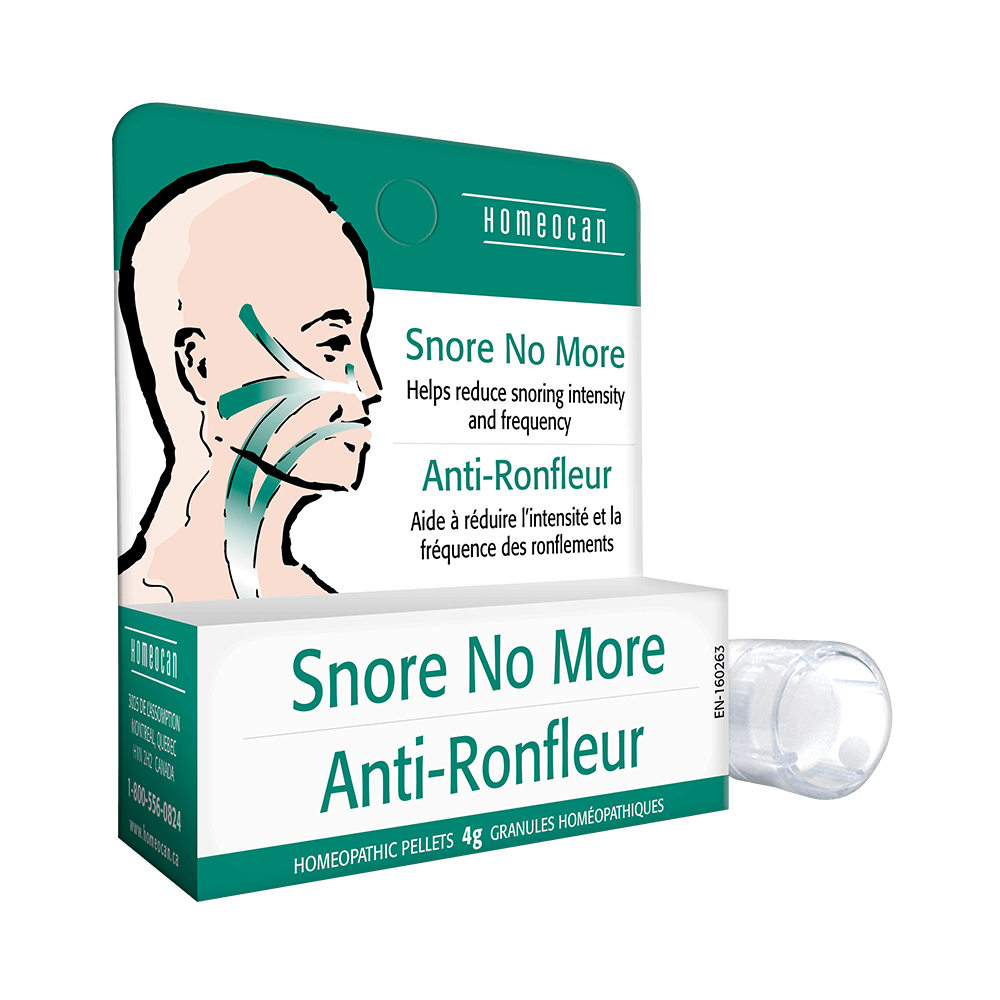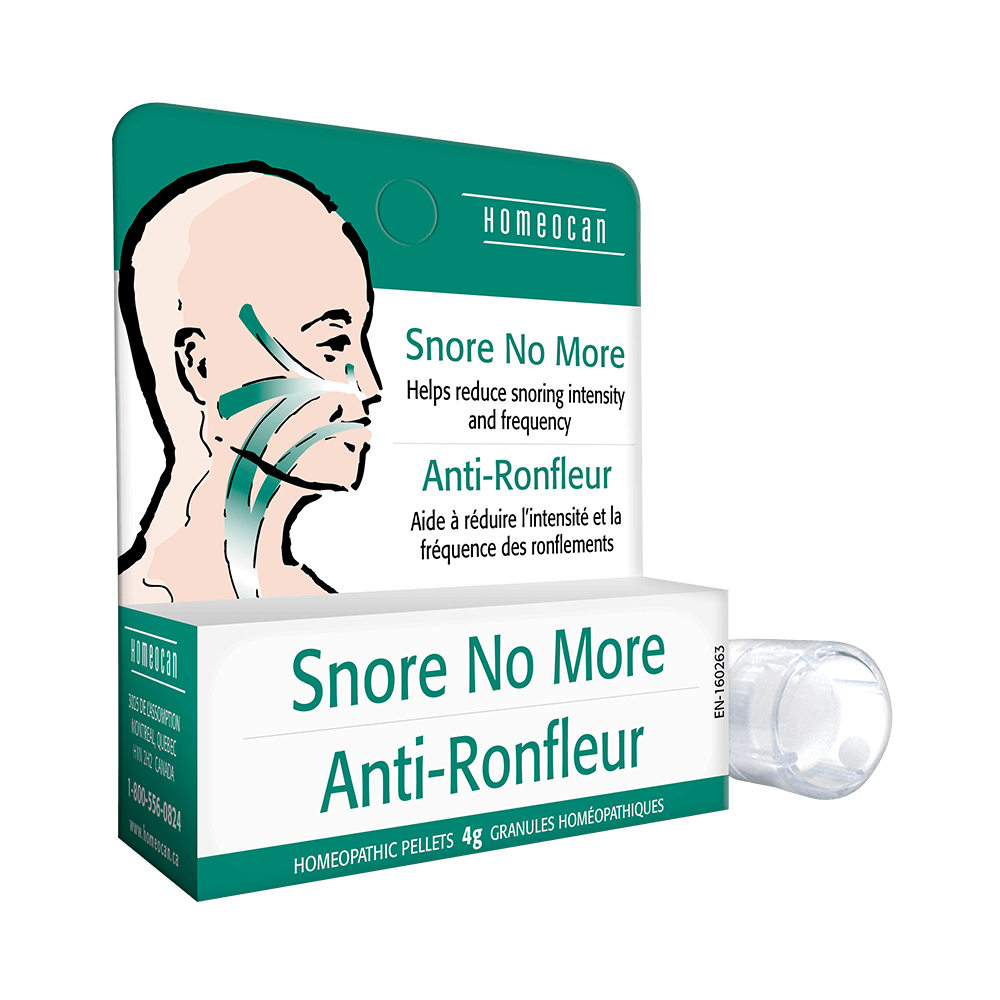 ---
---
Snore No More combination pellets is a homeopathic medicine. It is specially and naturally formulated to make your nights quieter and without snoring. This medicine used to help reduce snoring intensity and frequency.
Almost half of the adults snore. Many treatments are available, it is important to find the one that suits you!
In addition, it is essential to adopt a healthy lifestyle.
Medicinal Ingredients HPUS:
– Belladonna 6K
– Sambucus nigra 6K
– Muriaticum acidum 6K
– Nux vomica 6K
– Cuprum metallicum 6K
Non medicinal ingredients: Lactose, saccharose.
Adults: let 3 pellets dissolve under the tongue 3 times a day and reduce intake with improvement or as directed by a healthcare practitioner.
To be taken away from meals.
---