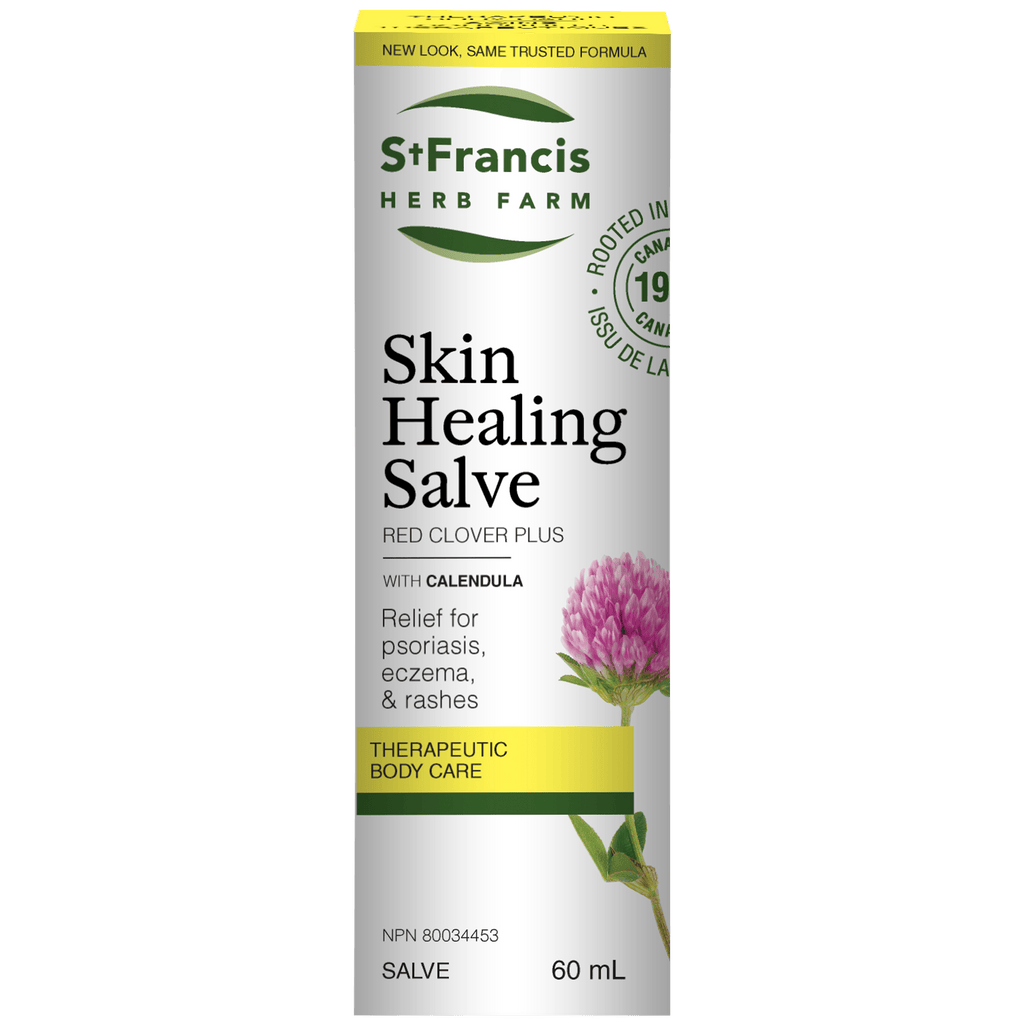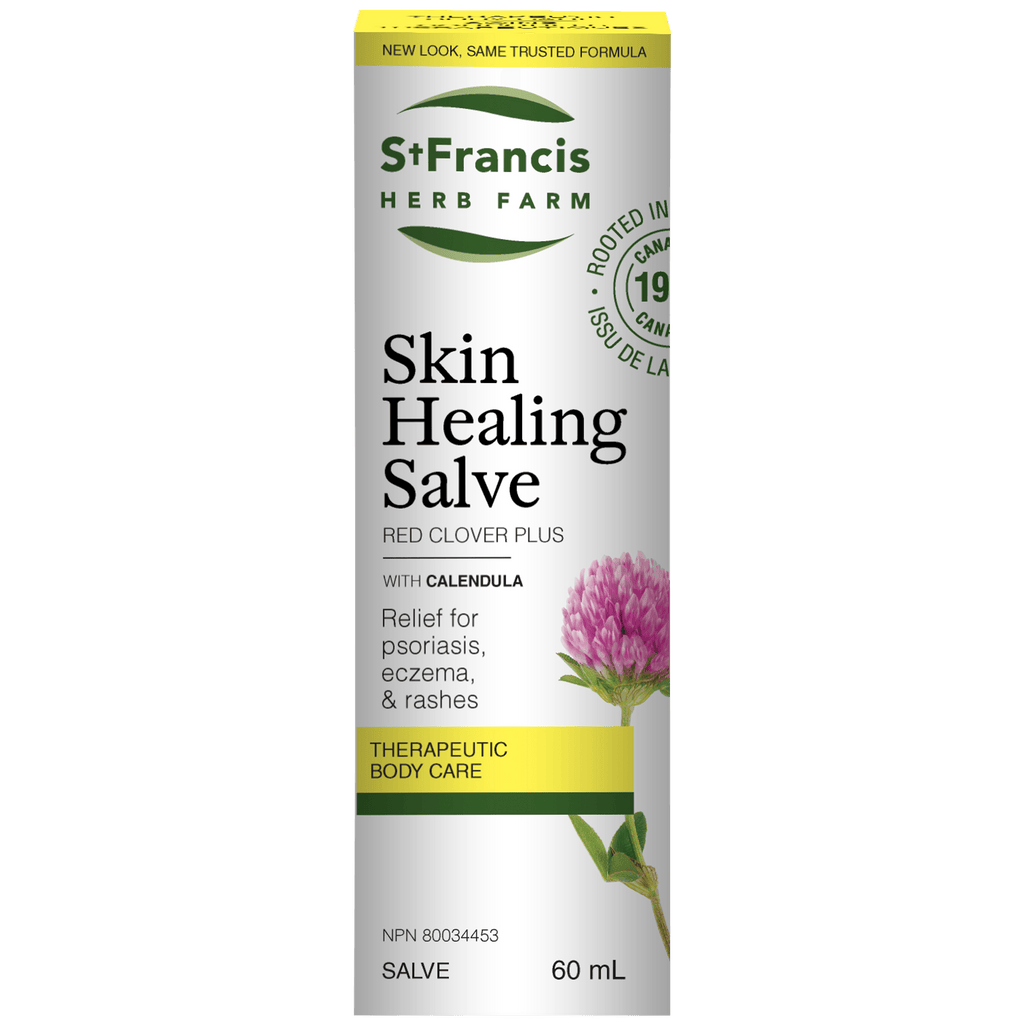 ---
---
Nature's Uniquely Powerful Alternative to Cortisone Cream. Red Clover is used in Herbal Medicine to treat skin conditions such as psoriasis, eczema, and rashes. Temporarily protects and helps relieve minor skin irritation and itching. This first-aid, antibacterial salve reduces pain even as it restores skin to health.
Relieves itchiness
Soothes the discomfort of skin irritations
Helps restore skin health
Promotes wound healing
Medicinal Ingredients:
Certified Organic Extra Virgin Olive Oil (Olea europaea, fruit), Red Clover (Trifolium pratense) blossoms, Calendula (Calendula officinalis) flowers
Non-Medicinal Ingredients:
Certified Organic beeswax, Echinacea (Echinacea purpurea) root extract, Black Walnut (Juglans nigra) hull extract, Burdock (Arctium lappa) fruit extract, Eucalyptus (Eucalyptus globulus) leaf extract, Goldenseal (Hydrastis canadensis) root extract
Dosage:
Adults, adolescents, and children aged 2 and older: Apply to affected area as needed.
Cautions and Warnings:
Consult a health care practitioner if symptoms worsen or last for more than 7 days and before use if you are pregnant.
Contraindications:
Do not use if you are allergic to plants of the Asteraceae/Compositae/Daisy family.
Known Adverse Reactions:
Hypersensitivity/allergy is known to occur, in which case discontinue use. For external use only. Avoid contact with eyes.
---