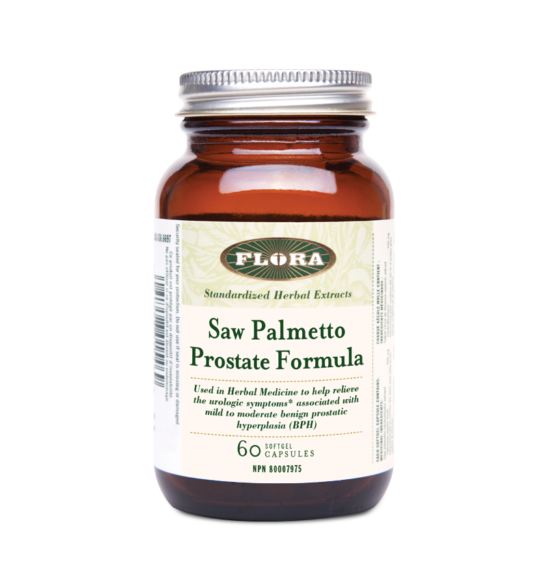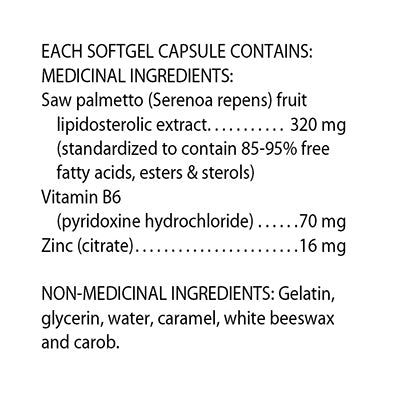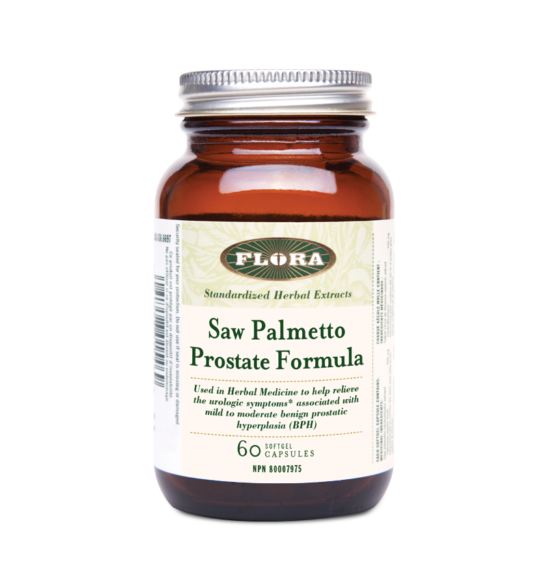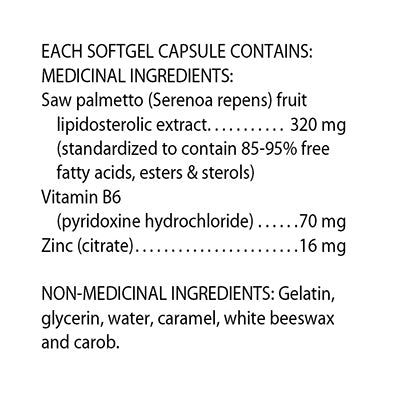 ---
---
Multiple clinical studies have shown that saw palmetto provides mild to moderate improvement in urinary symptoms associated with Benign Prostatic Hyperplasia (BPH) such as frequent urination, painful urination, hesitancy, urgency and perineal heaviness. What's the "Plus"? Added Zinc and Vitamin B6 for a superior prostate health formula. Zinc has long been established as an important mineral for male fertility and sexual health.
Adult males: Take 1 capsule once daily with a meal. Take a few hours before or after taking other medications. Store in a cool, dry place.
CAUTIONS:  Keep out of reach of children. Consult a healthcare practitioner if symptoms persist or worsen. Consult a health care practitioner prior to use to exclude a diagnosis of prostate cancer. Zinc supplementation can cause a copper deficiency. Consult a health care practitioner if you are unsure whether you are taking adequate copper.
---