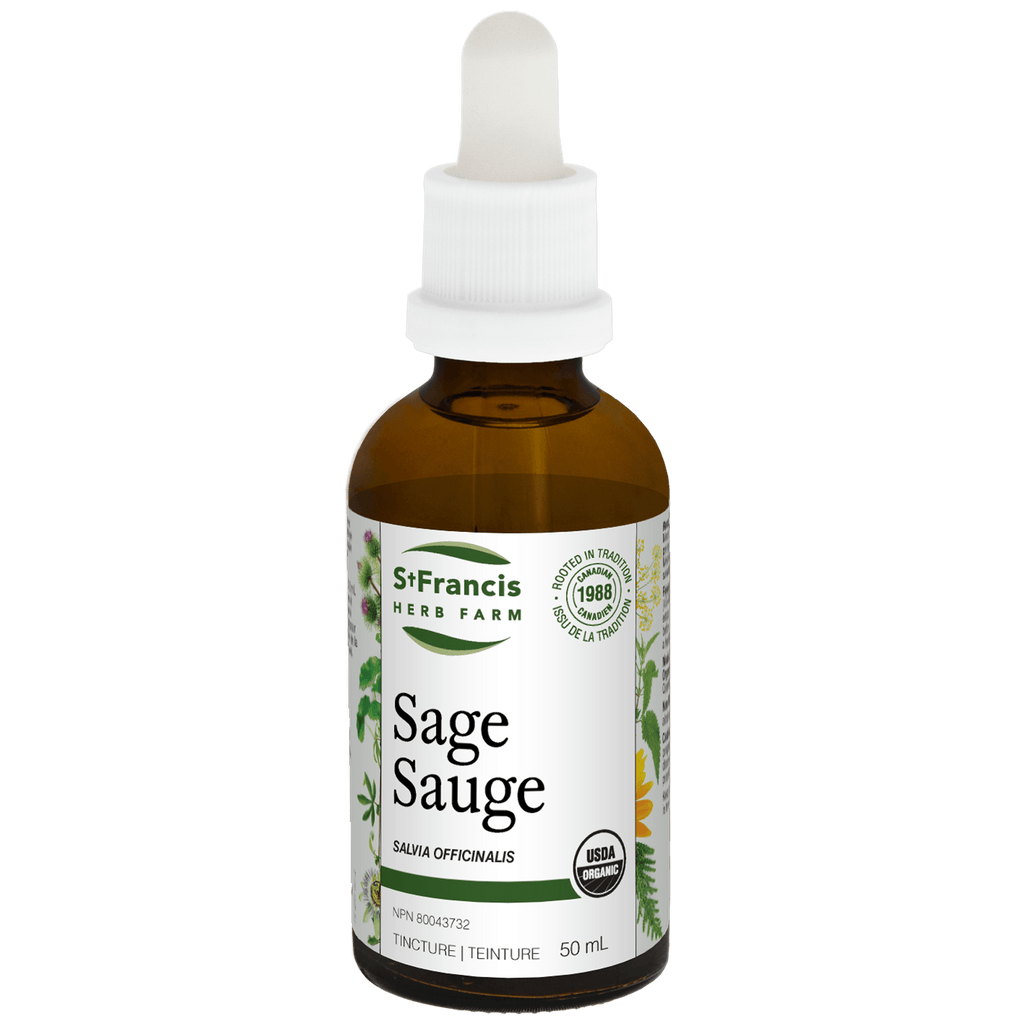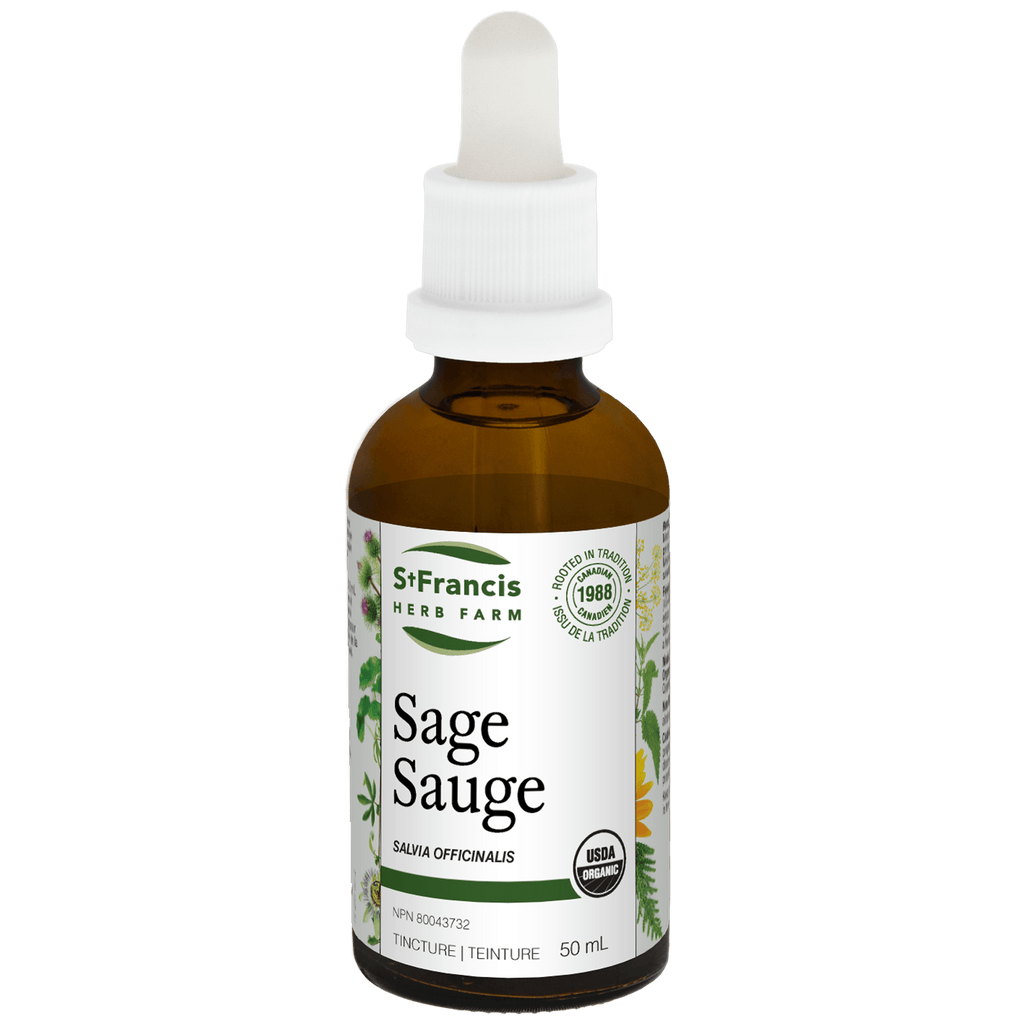 ---
---
Traditionally used in Herbal Medicine to reduce hyperhidrosis (i.e. excessive sweating or perspiration). Used in Herbal Medicine to help reduce hot flashes or night sweats associated with menopause.
Medicinal Ingredients:
Certified Organic Sage (Salvia officinalis, leaf)
Non-Medicinal Ingredients:
Distilled water, certified organic alcohol
Dosage:
Adults: Take 1.5-2 mL (45-60 drops) 3 times daily in a little water on an empty stomach. Take full daily dose one hour before bed when using for night sweats.
Cautions and Warnings:
Consult a health care practitioner if symptoms worsen or persist.
Contraindications:
Do not use: if you are pregnant or breastfeeding; if you have a seizure disorder (e.g. epilepsy).
---