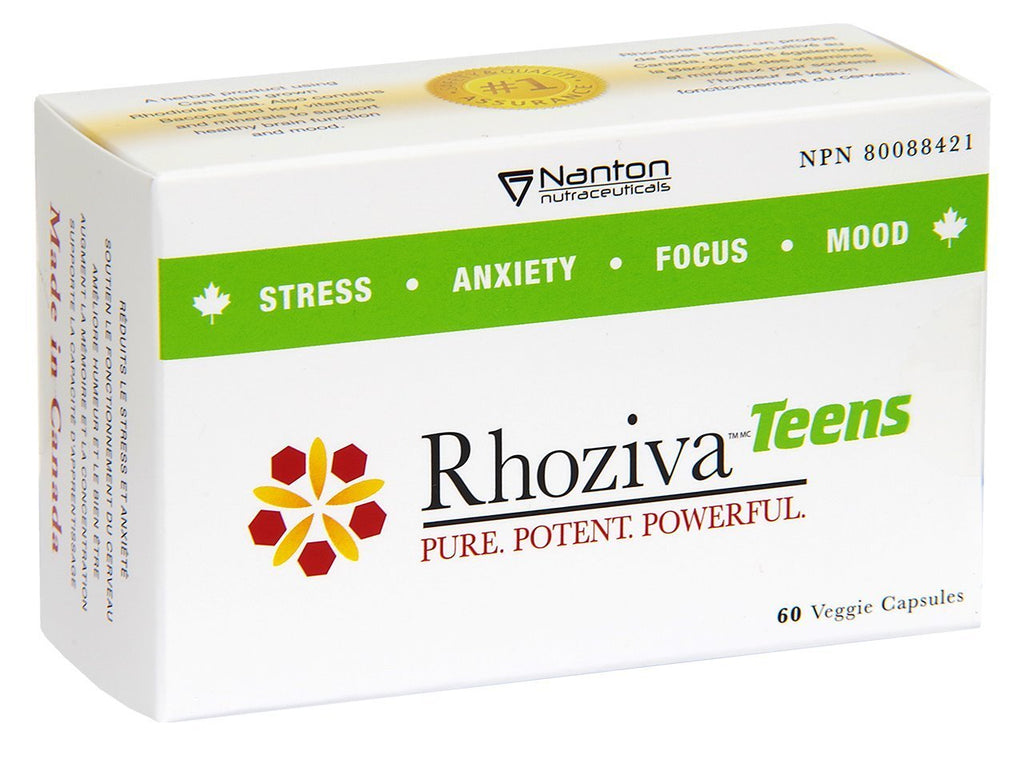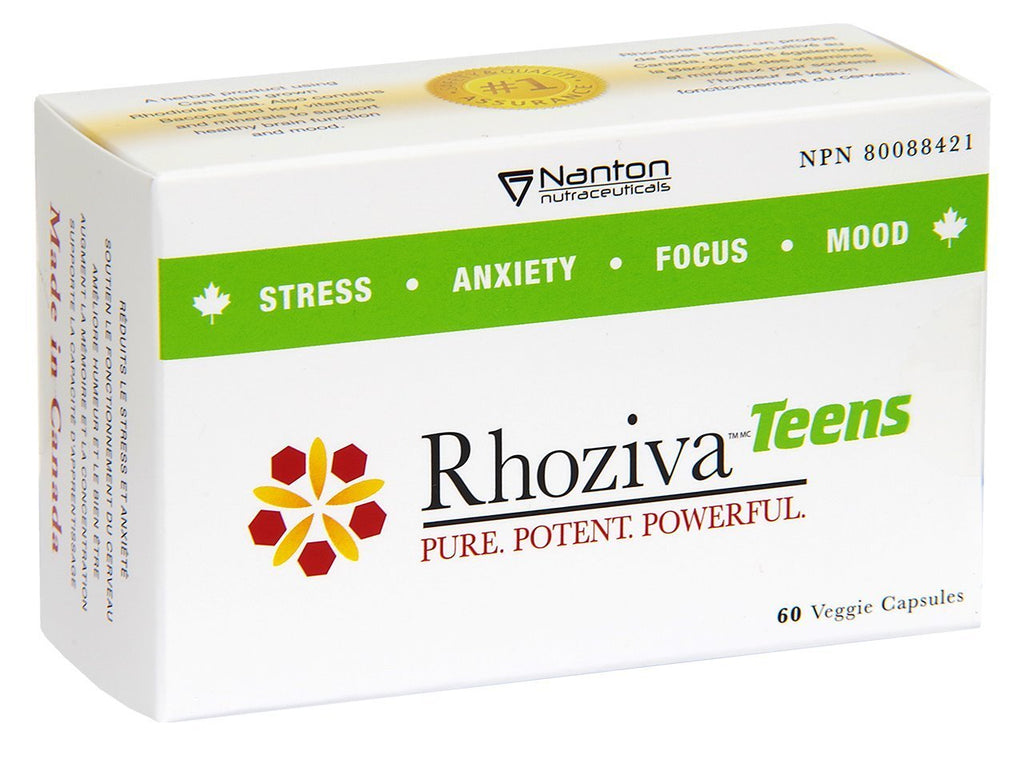 ---
---
Stay Calm and Carry On
Rhoziva Teens a blend of medicinal plant extracts and vitamins, designed to help with cognitive function by supporting memory and concentration. It alleviates stress and supports brain health. Supports mood related issues, anxiousness, restlessness and feeling down.
Vitamin and Mineral Support
The brain is a highly metabolic organ. Twenty-five percent of the total energy produced by the cells in the human body are produced by the brain. This high requirement for energy allows the brain to perform neurological, cognitive and emotive functions.
Iodine and selenium are needed to optimize thyroid hormone production, the hormone that initiates the energy production process in the brain. Low thyroid function is associated with reduced focus, concentration and poor mood.
B vitamins, along with a variety of minerals such as magnesium, zinc, copper and manganese are essential for energy production.
The fat soluble vitamins A, D and E are needed for healthy cognitive function and good mood. Vitamin E and A specially help protect the brain from oxidation from harmful cooking oil, widely present in fast food and packaged foods.
Health Canada Supporting Claims
Helps support cognitive health and brain function
Helps support memory
Helps in resistance to stress
Healthy metabolism, thyroid function and growth and development
Medicinal Ingredients


(per 1 capsule)

 

%DV

Rhodiola rosea root

 

[extract[ [3% Total Rosavins}


Other actives include: Salidroside, Tyrosol, Rosiridin, Kaempferol, Gallic acid and Cinnamic acid. 6:1 QCE

80 mg

*

Bacopa

 

(55%) Bacosides)

84.5 mg

*

Vitamin B1

 

(Thiamine hydrochloride/mononitrate)

10 mg

*

Vitamin B2

 

(Riboflavin 5'-phosphate)

2.5mg

*

Vitamin B3

15 mg

*

Vitamin B5

 

(Calcium D-pantothenate)

1 mg

*

Vitamin B6

 

(Pyridoxal 5'-phosphate)

5 mg

*

Vitamin B12

 

(Methylcobalamin)

15mcg

*

Folate

 

(L-5-methyltetrahydrofolate)

50 mcg

*

Biotin

 

(Biotin)

.05 mg

*

Vitamin A

 

(Vitamin A acetate)

1,500 mcg

*

Vitamin D3

 

(Cholecalciferol)

4.15 mcg

*

Vitamin E

 

(d-alpha Tocopherol)

25 mg AT

*

Copper

 

(Copper (II) gluconate/sulfate)

.5 mg

*

Iodine

 

(Potassium iodide)

.075 mg

*

Magnesium

 

(Magnesium oxide)

50 mg

*

Zinc Carbonate

3.5 mg

*
* Daily Value not established
Non-Active Ingredients
Organic maltodextrin, magnesium stearate. Gluten free, 100% vegetarian, no artificial flavours or colours.
14 - 18 years: Take one capsule twice daily. One in the morning, one in the early afternoon with food, a few hours before or after taking medication. If swallowing is difficult, capsule may be opened and contents mixed in water or juice.
Contraindications
Do not use if you are pregnant or breastfeeding. Do not use if you have bipolar disorder or bipolar spectrum disorder.
Caution
Do not exceed the recommended dose, except on the advice of a health care practitioner. Consult a health care practitioner if you are taking hormone replacement therapy, birth control pills or if you are taking antidepressant or prescription medications. Keep out of reach of children under 14.
---