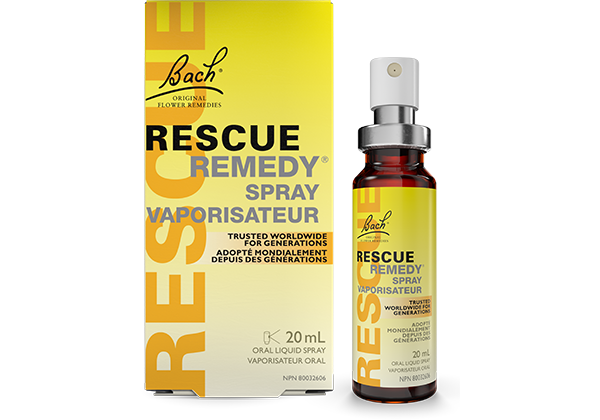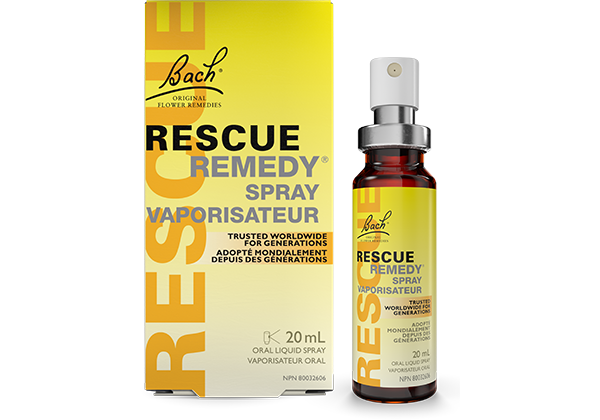 ---
---
Our heritage format, Rescue Remedy® Spray is convenient and portable. Today people across the world take comfort that Rescue® is by their side when they need to get the most out of their busy day.
Medicinal Ingredients

Each single dose (2 sprays) contains:

Helianthemum nummularium (Rock rose) (flower)
5X
Clematis vitalba (Clematis) (flower)
5X
Impatiens glandulifera (Impatiens) (flower)
5X
Prunus cerasifera (Cherry Plum) (flowering twigs)
5X
Ornithogalum umbellatum (Star of Bethlehem) (flowering clusters)
5X
Non-Medicinal Ingredient: Alcohol 27%
Adults: Bring nozzle to mouth and apply 2 sprays to tongue as needed.
---