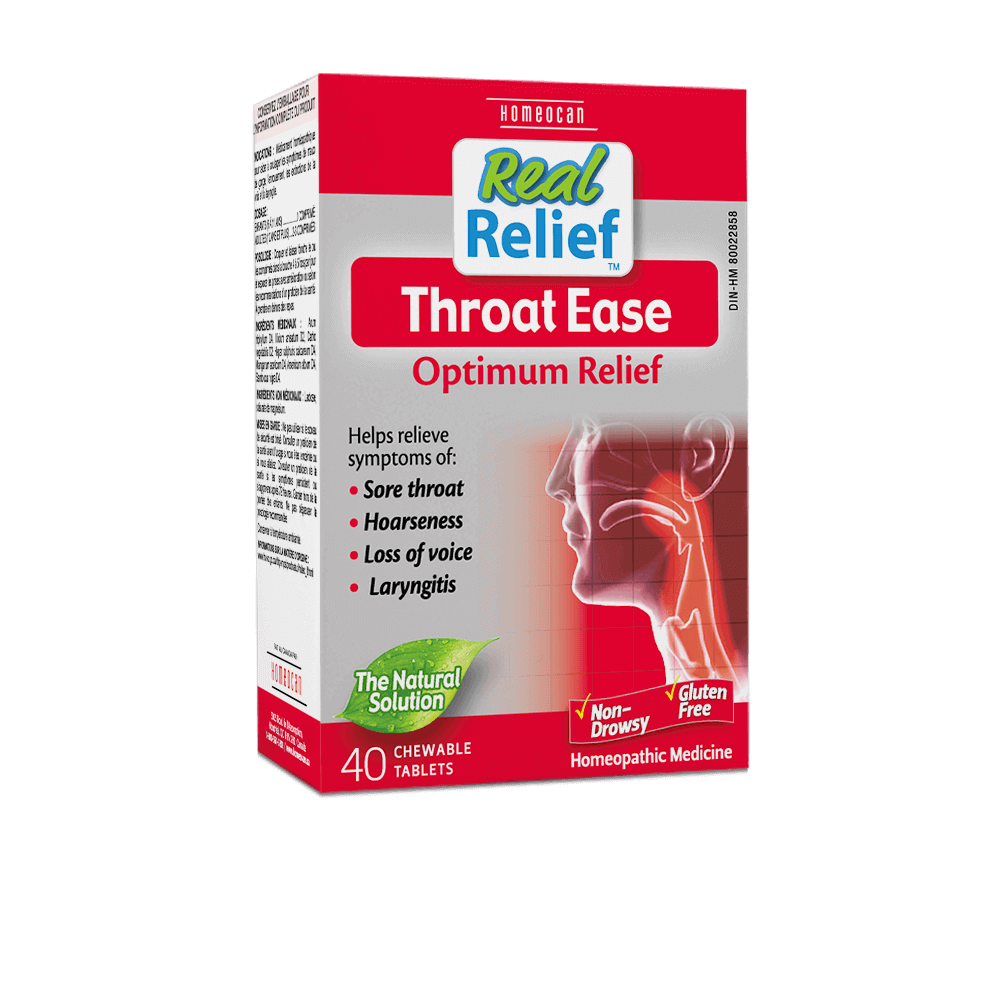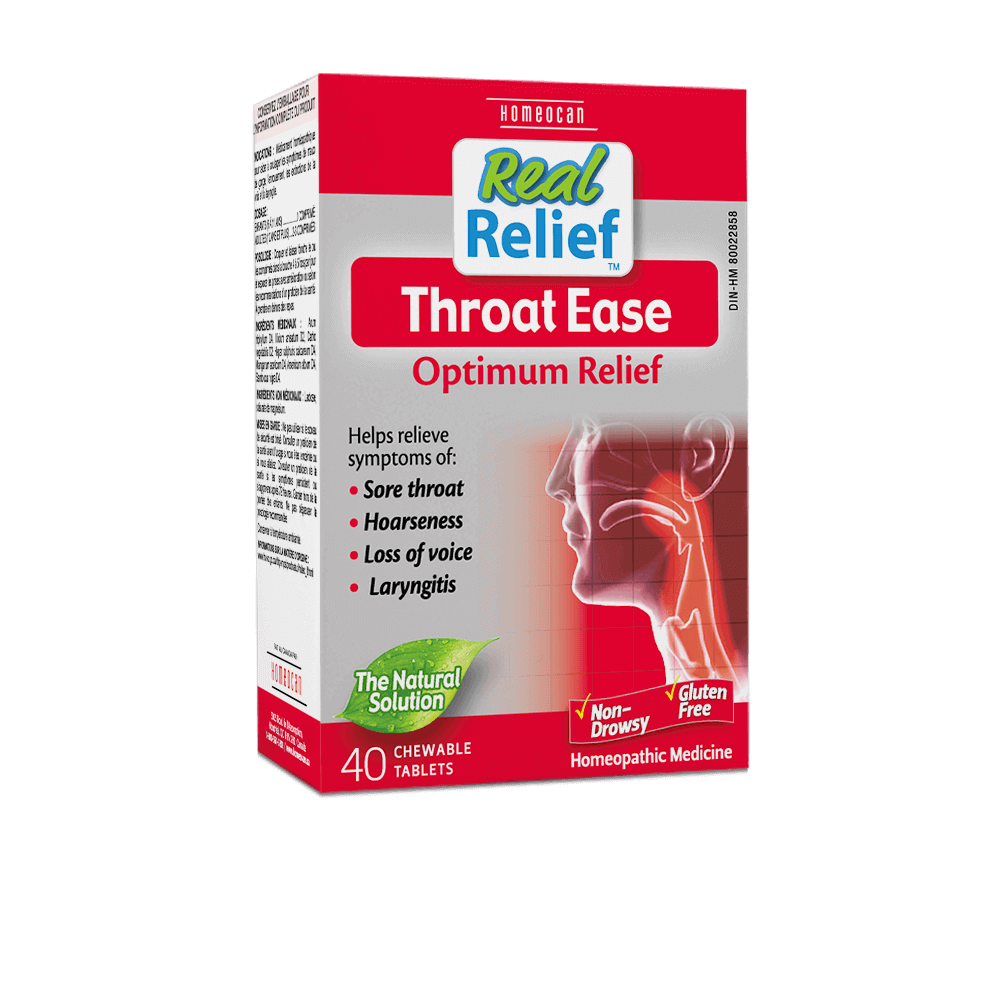 ---
---
These tablets from the Real Relief range are composed of natural homeopathic ingredients. They are meant to relieve the symptoms associated with these ailments. It will soothe the following symptoms:
pain and irritation of the throat
hoarseness
the extinctions of voices
laryngitis
Sore throat is a symptom rather than a disease and is the first symptom of cold (flu-like conditions). The treatment of viral origin can be done with anti-pain and anti-infective drugs sold over the counter in pharmacies.
Medicinal Ingredients:
– Arum triphyllum D4
– Illicium anisatum D2
– Carbo vegetabilis D2
– Hepar sulphuris calcareum D4
– Manganum aceticum D4
– Arsenicum album D4
– Sambucus nigra D4
Non-Medicinal Ingredients: Lactose, Magnesium Stearate
Children (6 to 11 years) : 1 tablet
Adults (12 years and over) : 2-3 tablets, 4-5 times per day.
Directions for use: Chew and let dissolve tablets in mouth, morning and night and reduce intake with improvement or as directed by a healthcare practitioner.
To be taken away from meals.
---