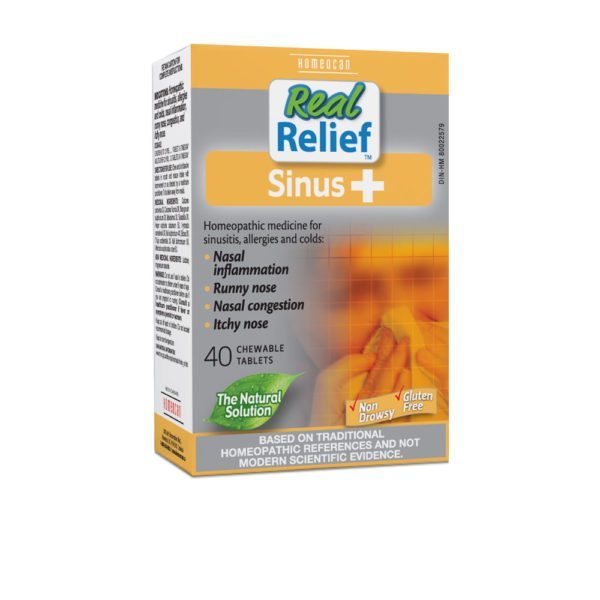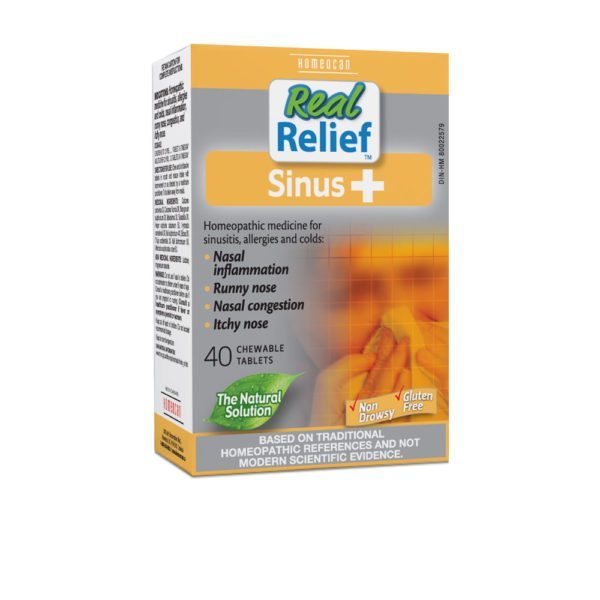 ---
---
Sinus Plus tablets from the Real Relief line is composed of homeopathic ingredients.
It may help to relieve symptoms of sinusitis, allergies and colds such as:
nasal inflammation
runny nose
nasal congestion
itchy nose
Medicinal ingredients
Calcarea carbonica 3X
Calcarea fluorica 3X
Manganum sulphuricum 3X
Belladonna 3X
Sabadilla 3X
Hepar sulphuris calcareum 5X
Hydrastis canadensis 3X
Kali sulphuricum 4X
Silicea 5X
Thuja occidentalis 2X
Kali bichromicum 5X
Mercurius sulphuratus ruber 5X
Non medicinal ingredients:
Lactose
Magnesium stearate
Children (6 to 11 years): 1 tablet, 1-3 times per day.
Adults (12 yrs): 2-3 tablets, 3-6 times per day.
Chew and let dissolve tablets in mouth and reduce intake with improvement or as directed by a healthcare practitioner. To be taken away from meals.
---