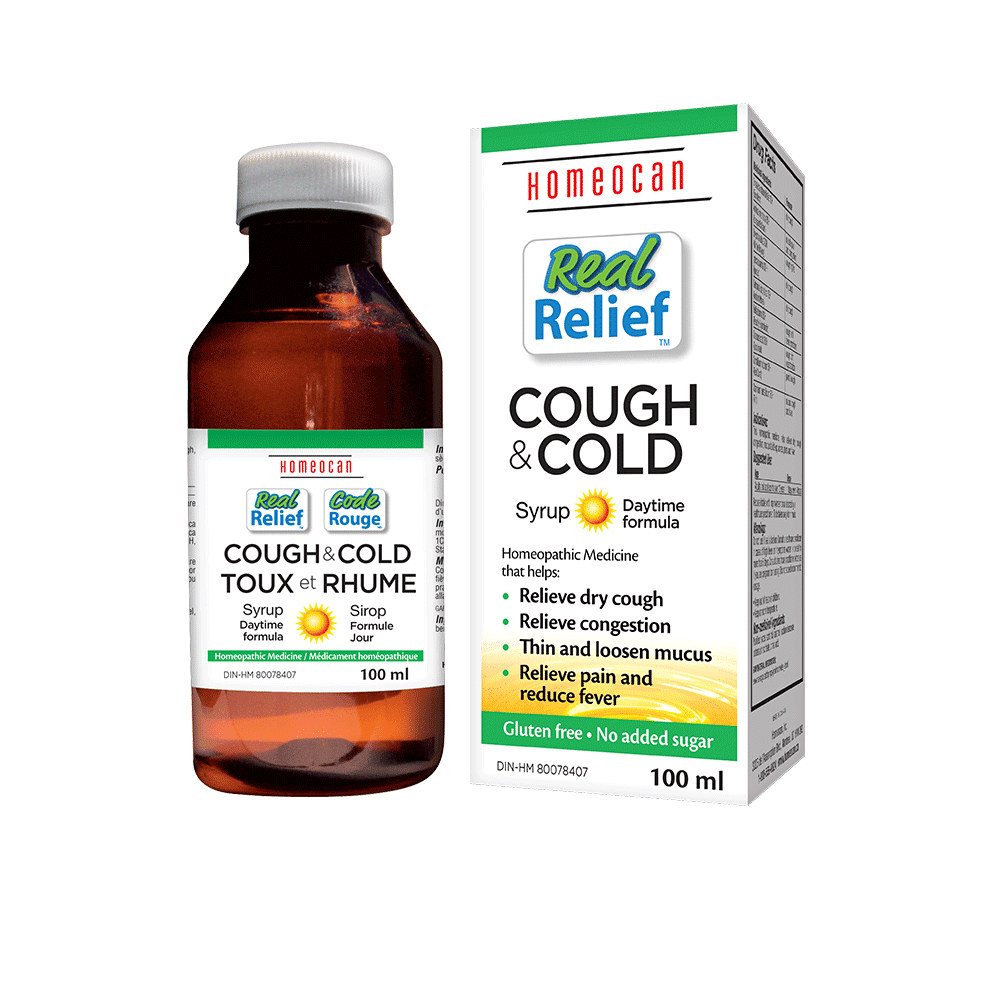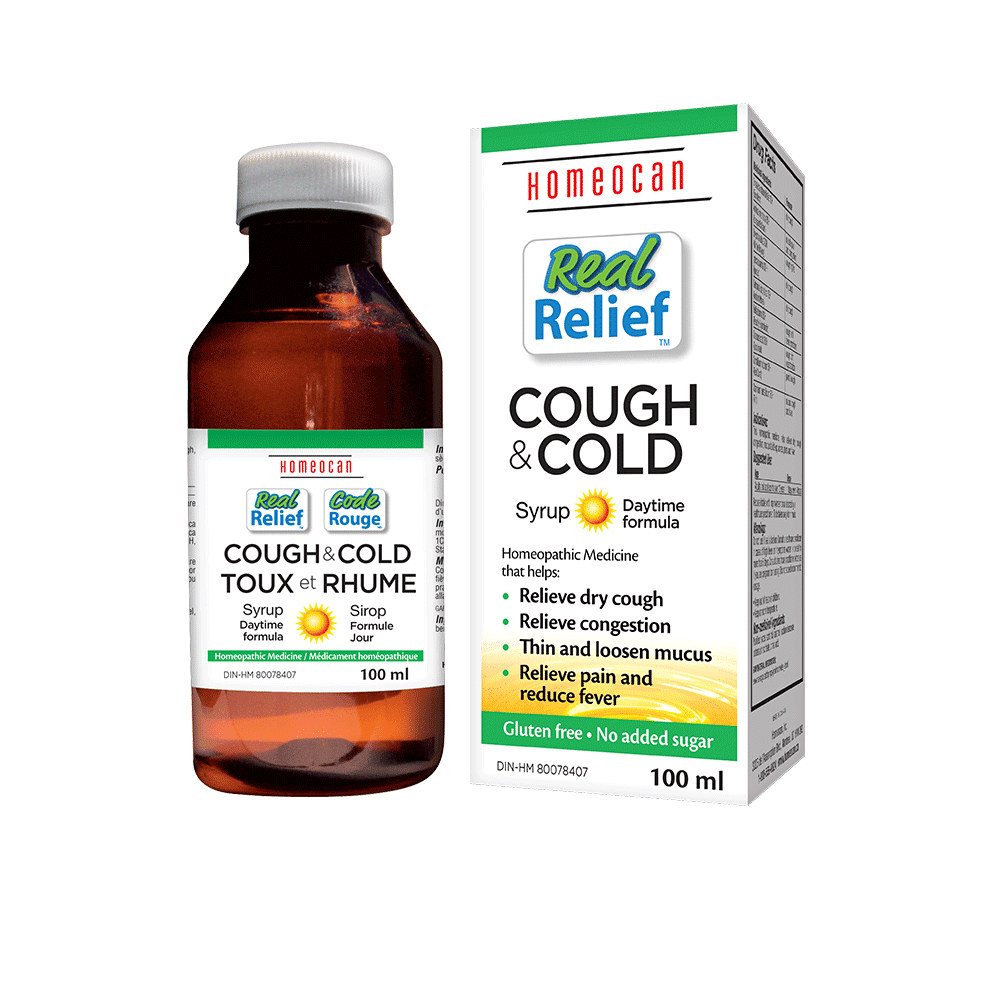 ---
---
Cough & Cold Daytime syrup is composed of natural homeopathic ingredients. It may help to relieve effectively the symptoms due to cold such as:
dry cough
congestion
thin and loosen mucus
pain and fever
Medicinal Ingredients:
– Drosera rotundifolia 1CH
– Arnica montana 3CH
– Bryonia alba 3CH
– Ipecacuanha 3CH
– Cetraria islandica 1CH
– Belladonna 3CH
– Coccus cacti 3CH
– Corallium rubrum 3CH
– Stannum metallicum 3CH
Non medicinal ingredients: Purified water, sorbitol, caramel, sodium benzoate, potassium sorbate, citric acid.
Adults (over 12 years): 1 tablespoon, every 4 hours.
– Reduce intake with improvement or as directed by a healthcare practitioner.
– To be taken away from meals.
---