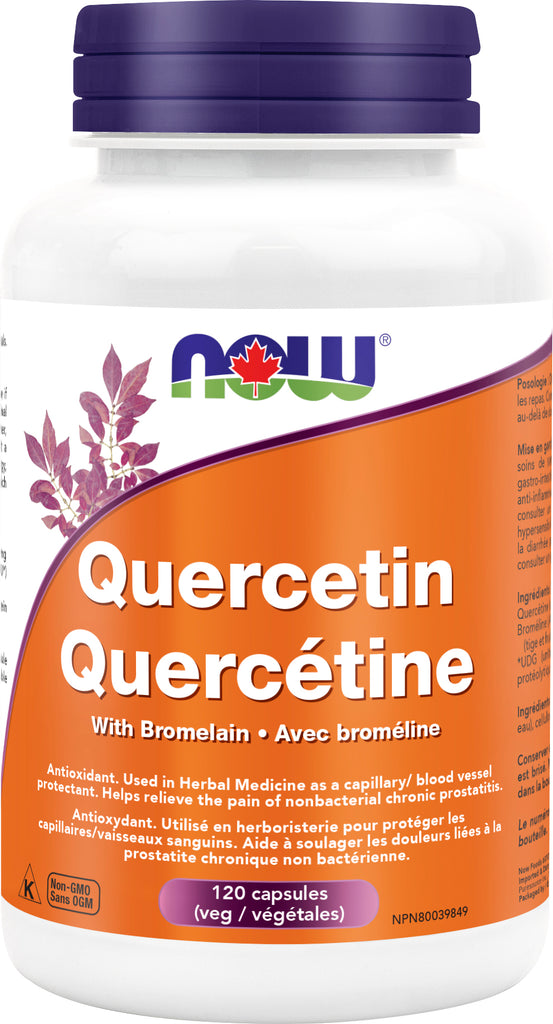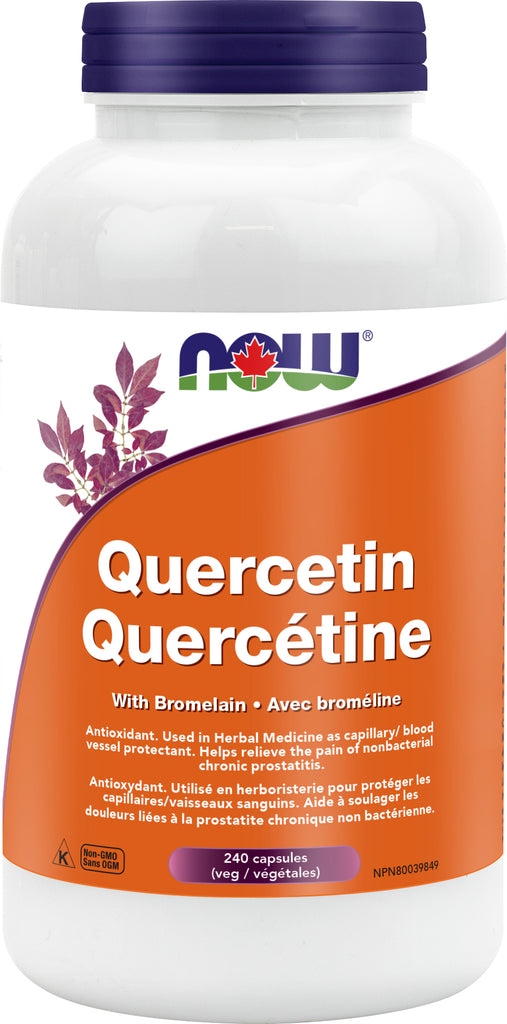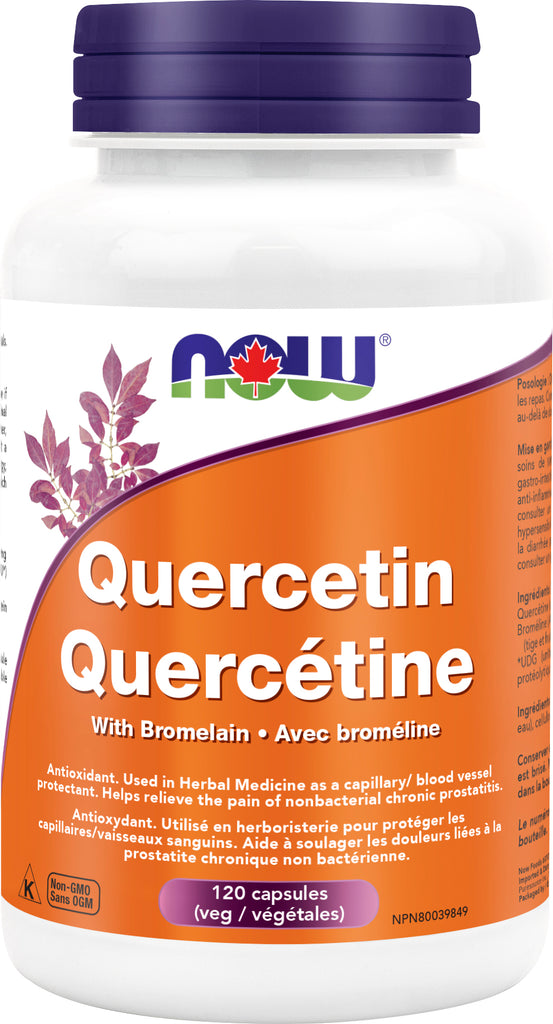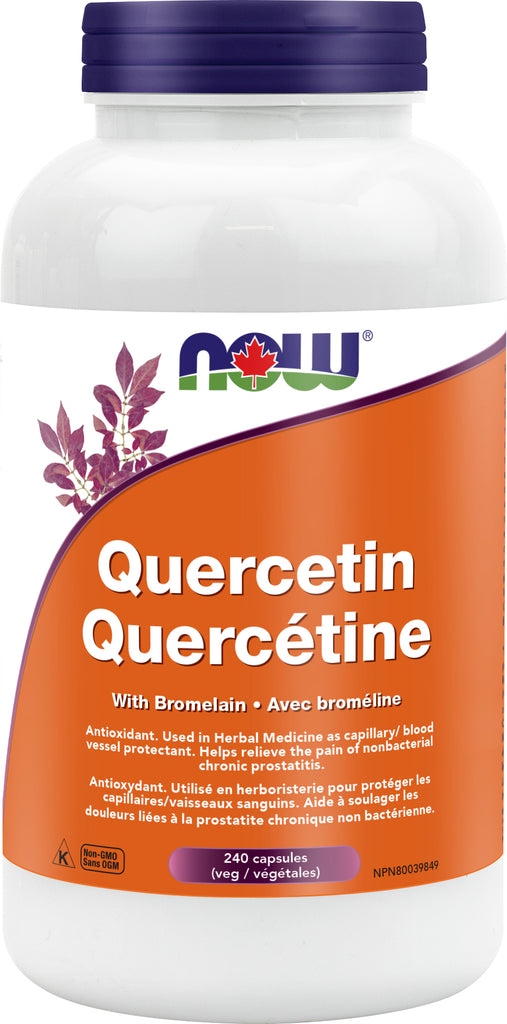 ---
---
Quercetin is a naturally occurring bioflavonoid with documented properties that include activity as an antioxidant, and as an anti-inflammatory agent. Enhanced with Bromelain, this product is one of the few remedies that can help relief the pain associate with nonbacterial chronic prostatitis.


Each capsule contains:

Quercetin (as Quercetin Anhydrous) 400 mg
Bromelain (Ananas comosus) (Pineapple) 82.5 mg (198 GDU)
   (Stem & Fruit)

Non-Medicinal Ingredients: Rice Flour, Veg Capsule (hypromellose, water), Cellulose, Magnesium Stearate (vegetable source), Silica. Citrus Free.
Adult Dosage: Take 1 capsule 2 times daily with meals. Consult a health care practitioner for use beyond 12 weeks.
---