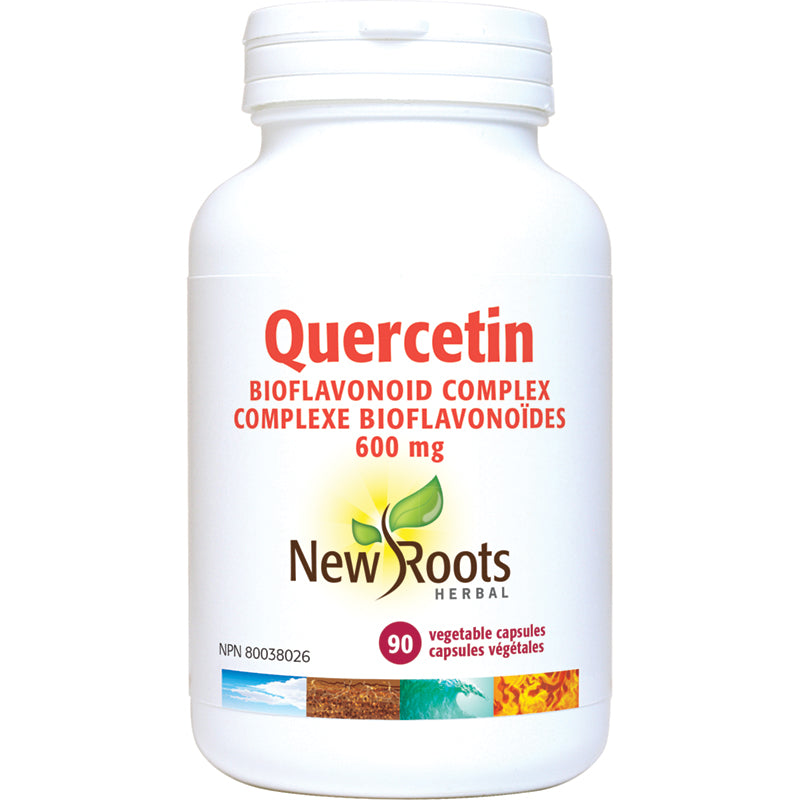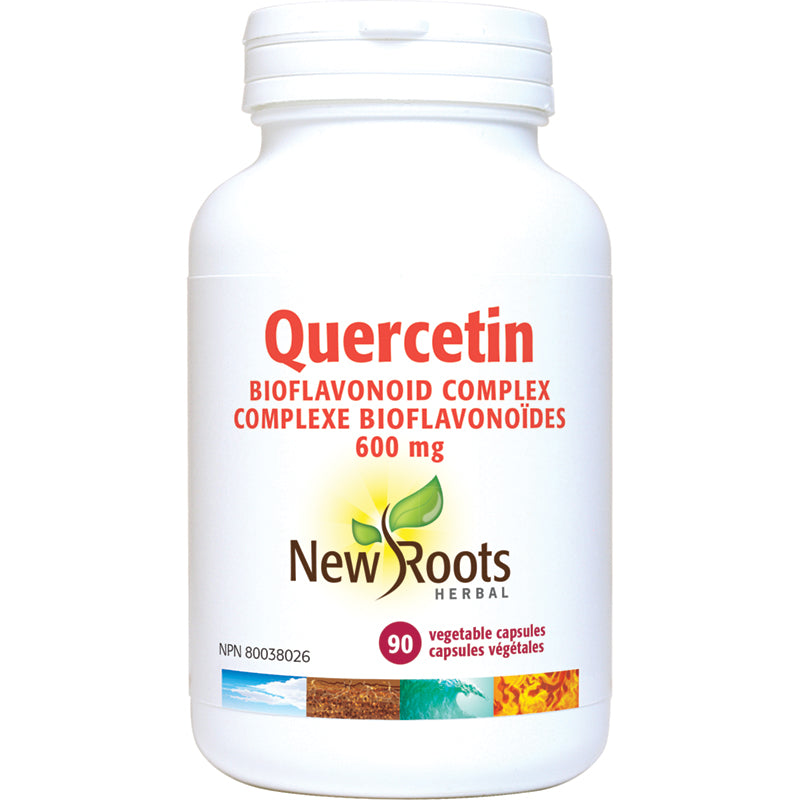 ---
---
Quercetin Bioflavonoid Complex contains naturally sourced citrus bioflavonoids, quercetin‑, and rutin-based flavonoids, along with the potent proteolytic enzyme bromelain.
Flavonoids are robust compounds that lend bright colours critical for attracting pollinating insects, perform many metabolic roles, and help protect plants from disease. Widely distributed within the plant kingdom, common sources of flavonoids include apples, onions, dark-skinned berries, and the medicinal botanicals Ginkgo biloba and St. John's wort.
Each vegetable capsule contains:
| | |
| --- | --- |
| Citrus bioflavonoids (from bitter orange [Citrus × aurantium]), 50% hesperidins | 250 mg |
| Quercetin | 250 mg |
| Bromelain (from pineapple [Ananas comosus var. comosus] stem), 2400 GDU/g (1,800,000 FCC PU) | 50 mg |
| Rutin | 50 mg |
Other ingredients: Vegetable magnesium stearate in a non‑GMO vegetable capsule composed of vegetable carbohydrate gum and purified water.
Adults ≥ 19 years: Take 1 capsule daily with food or as directed by your health-care practitioner.
Duration of use: Consult a health-care practitioner for use beyond 4 weeks.
---