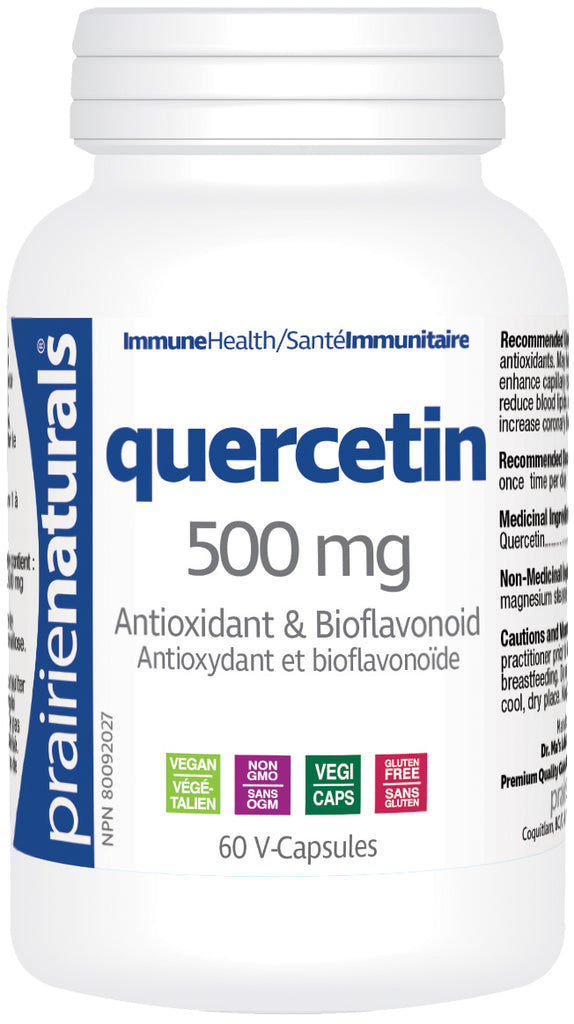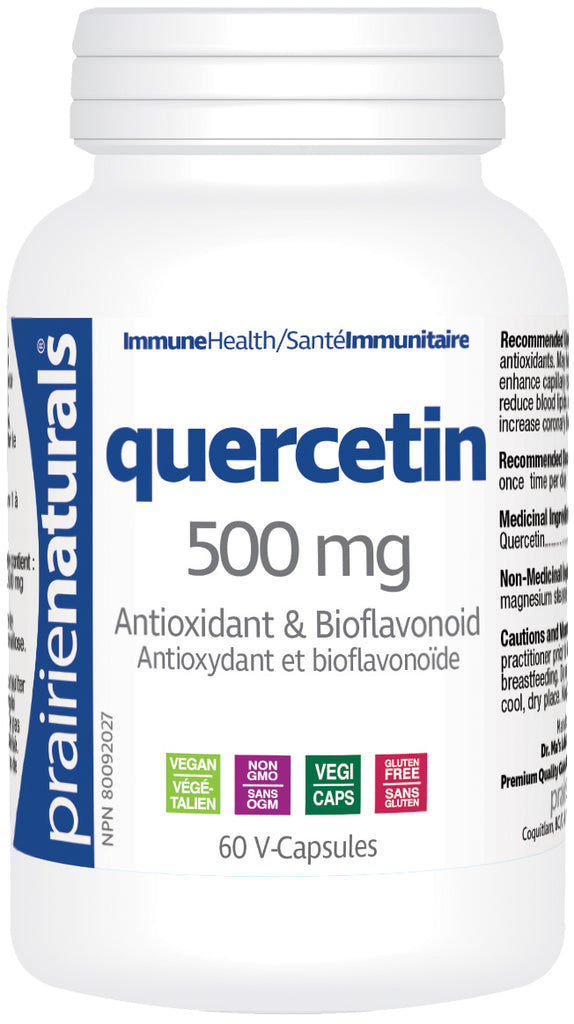 ---
---
Quercetin: Antioxidant & Bioflavonoid
Quercetin belongs to a group of plant pigments called flavonoids that give fruits, flowers, and vegetables their colors. Quercetin is a highly absorbable antioxidant and bioflavanoid known for its antioxidant and anti-inflammatory health benefits. As an antioxidant, Quercetin supports healthy immunity by preventing cell damage by free radicals. As an anti-inflammatory, Quercetin inhibits certain chemical pathways from generating inflammation. Research has also shown Quercetin to be a natural antihistamine, making it an essential supplement for those with seasonal allergies.
Medicinal Ingredients: Each V-Capsule contains:
Quercetin     –     500 mg
Non-Medicinal Ingredients: Silicon dioxide, magnesium stearate, hypromellose.
Recommended Dose (Adults): Take 1-2 V-Capsule(s) once per day.
---