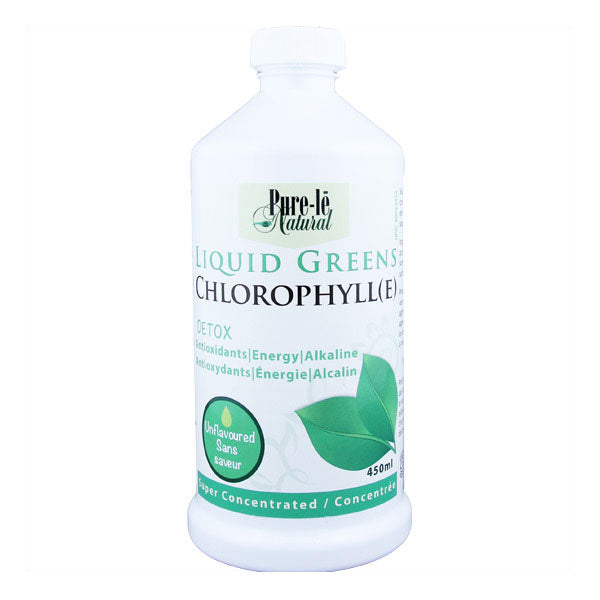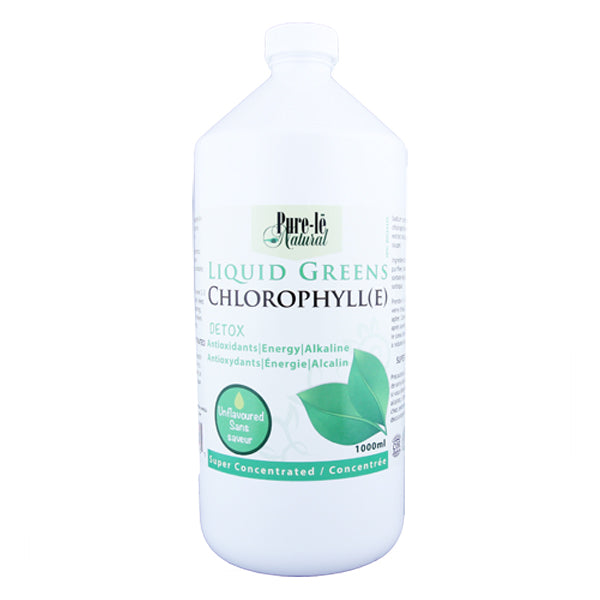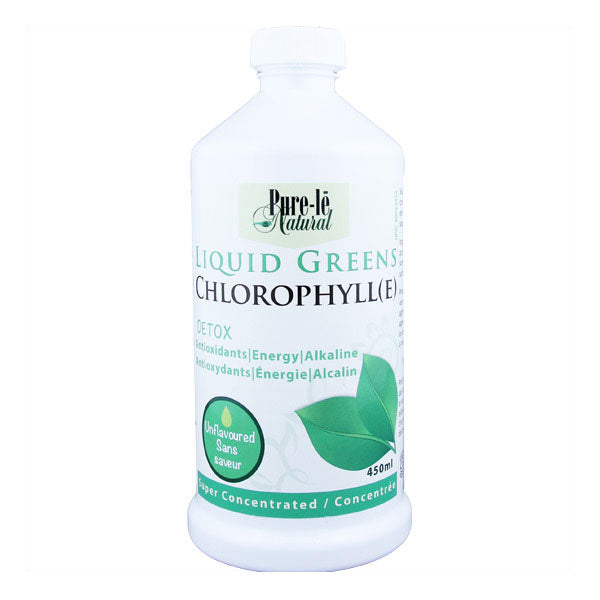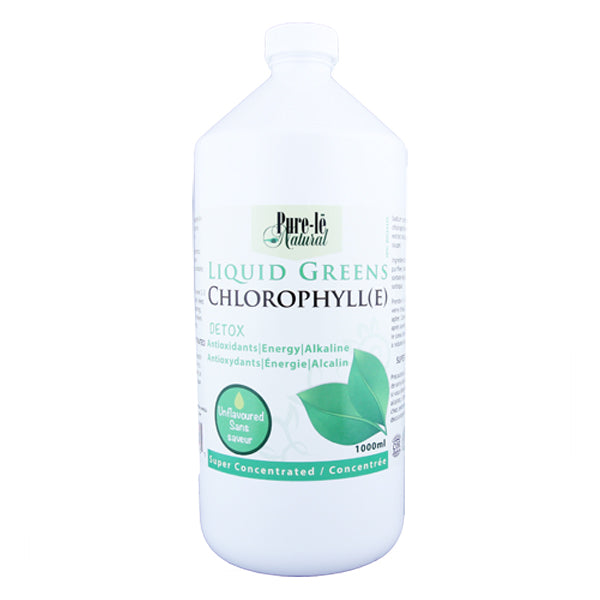 ---
---
Pure-lē Natural Liquid Greens Chlorophyll is both food and healer. As a source of health, it has no equal. Chlorophyll's action as a healer is nothing short of remarkable. Time after time it has proven itself to be gentle to the body while it is devastating to infections.
Chlorophyll has been observed to combat deep-lying infections, cleanse open wounds, relieve chronic sinus conditions, and exile common colds. Chlorophyll is able to help the body because of its great mineral content. It is high in organic iron, potassium, magnesium, and copper. The iron in chlorophyll attracts oxygen, which aids in the treatment of anemia and rejuvenates the thyroid. Potassium plays a key role in good heart health while helping the body build and maintain muscle. Copper helps build the bloodstream and is vital for overall health. These minerals are naturally present within chlorophyll, allowing them to be readily absorbed by the body.
Medicinal Ingredients:
Copper (from Sodium Copper Chlorophyllin) … 6 mg
Sodium (from Sodium Copper Chlorophyllin) … 7 mg
Sodium Copper Chlorophyllin (Chlorophyll) … 100 mg
Other Ingredients: Purified water, Preservatives (Sodium benzoate, Potassium sorbate, Sorbic acid) less than 0.1%
Suggested Usage: Add 1 tablespoon to drinks or food 2 times daily.
---