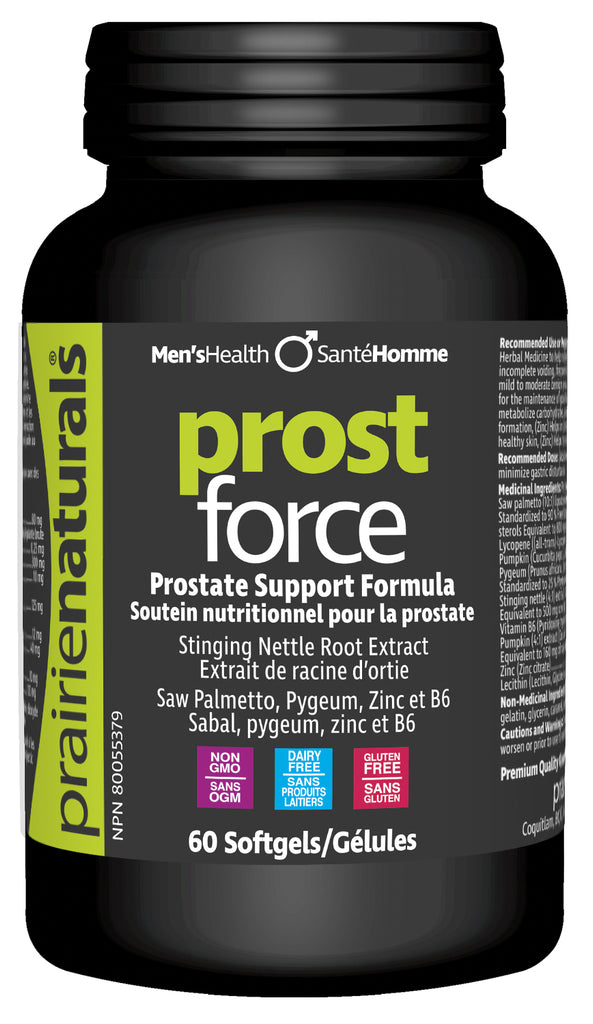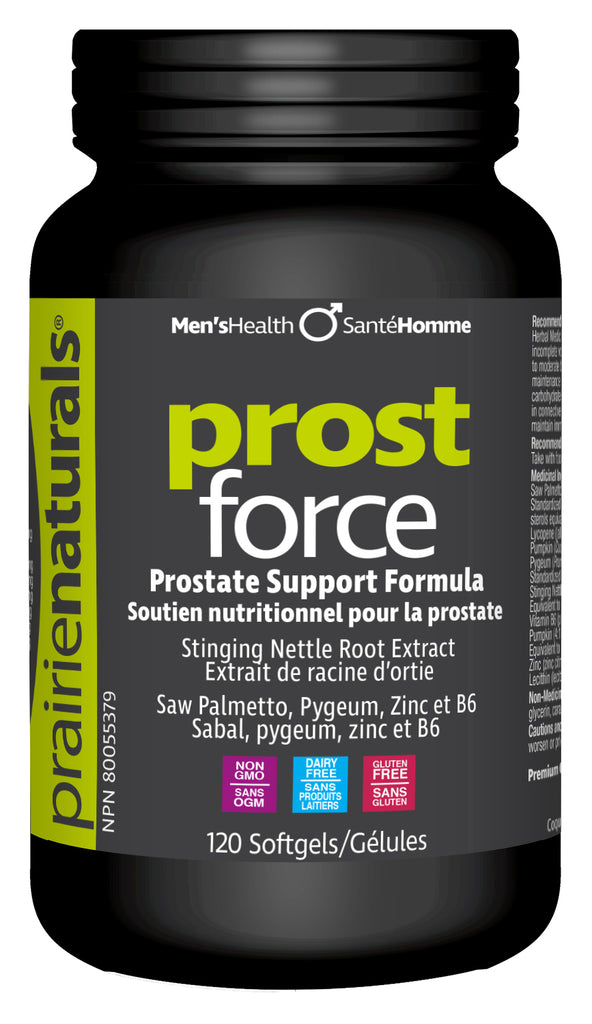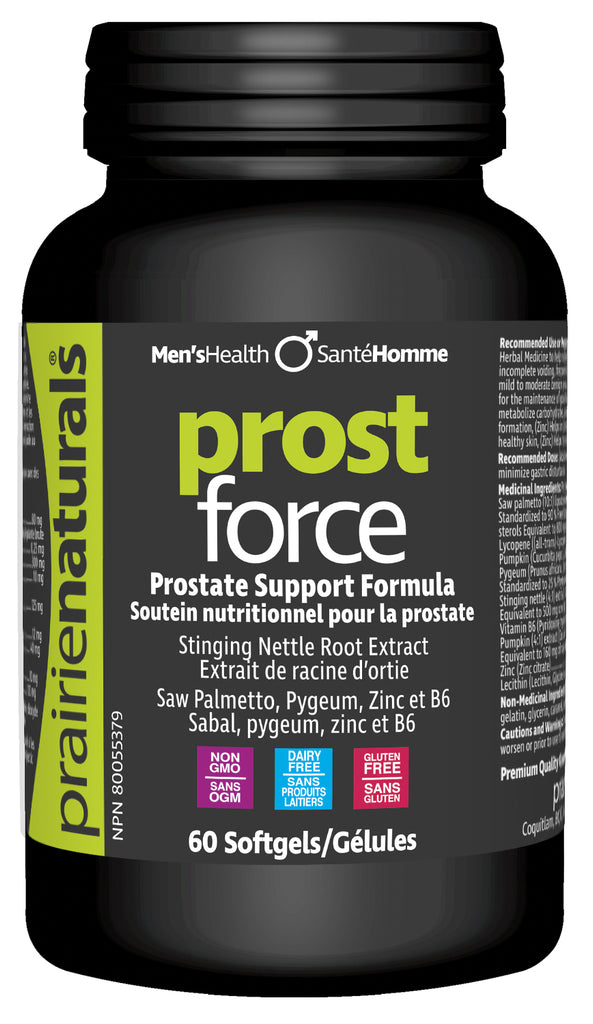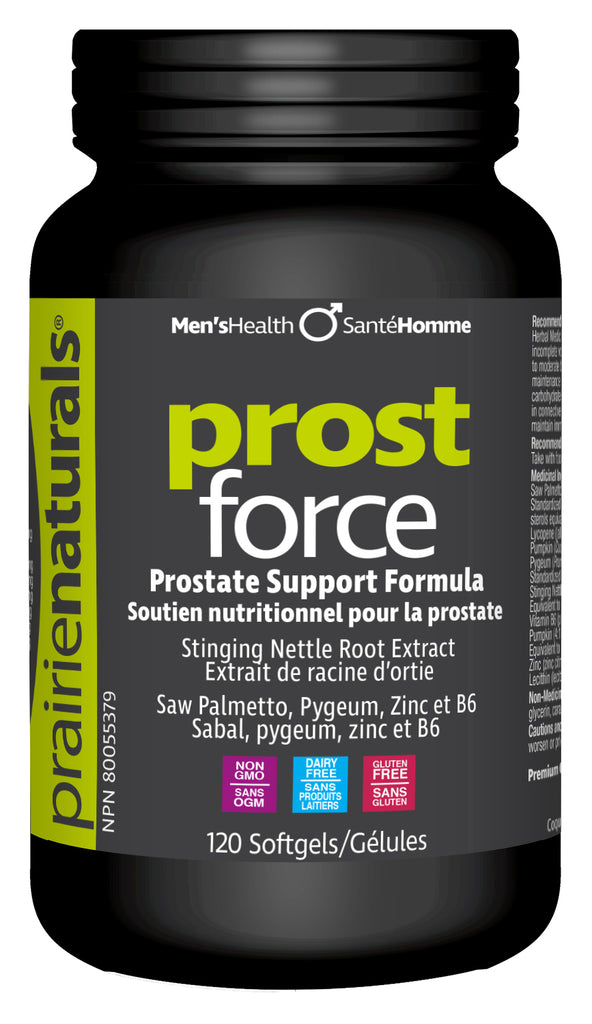 ---
---
Prost Force; Prostate Health Starts Here!
Men of all ages need to be pro-active in protecting and improving the health of their prostate gland. Prairie Naturals Prost Force is an evidence-based formulation that synergistically combines the key nutritional and phytochemical ingredients researchers recommend for prostate health. These include Vitamin B6 and zinc along with potent plant extracts: Saw palmetto, Pygeum bark, lycopene, stinging nettle root and pumpkin seeds. Prairie Naturals Prost Force provides prostate protection naturally.
Medicinal Ingredients:Per Softgel
Saw palmetto (10:1) liposterolic extract (Serenoa repens, Fruit) – 80 mg
Standardized to 90 % Free fatty acids, esters and
sterols Equivalent to 800 mg raw herb equivalent
Lycopene ((all-trans)-Lycopene, Solanum lycopersicum L. – Fruit) – 0.25 mg
Pumpkin (Cucurbita pepo L., Seed oleoresin) – 300 mg
Pygeum (Prunus africana, Stem bark) – 10 mg
Standardized to 25 % Phytosterols
Stinging nettle (4:1) extract (Urtica dioica L., Root) – 125 mg
Equivalent to 500 mg raw herb
Vitamin B6 (Pyridoxine hydrochloride) – 12 mg
Pumpkin (4:1) extract (Cucurbita pepo L., Seed) – 40 mg
Equivalent to 160 mg of raw herb
Zinc (Zinc citrate) – 10 mg
Lecithin (Lecithin, Glycine max L. – Seed) – 100 mg
Non-Medicinal: Beeswax yellow, safflower oil, silicon dioxide, gelatin, glycerin, caramel, carob powder, purified water.
Recommended Dose: (Adult men): take 2 Capsules once daily. Take with food to minimize gastric disturbance.
---