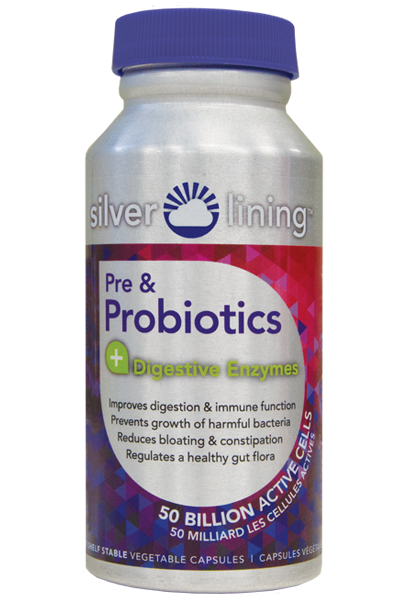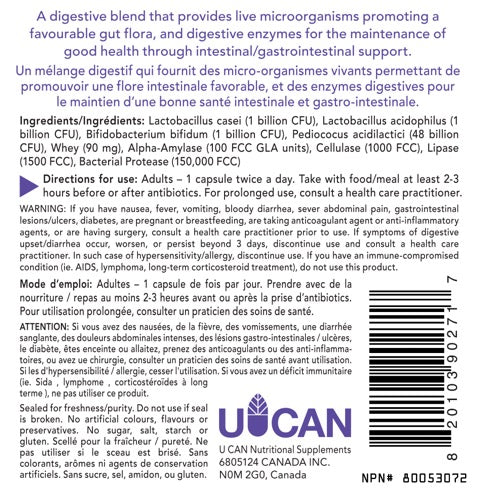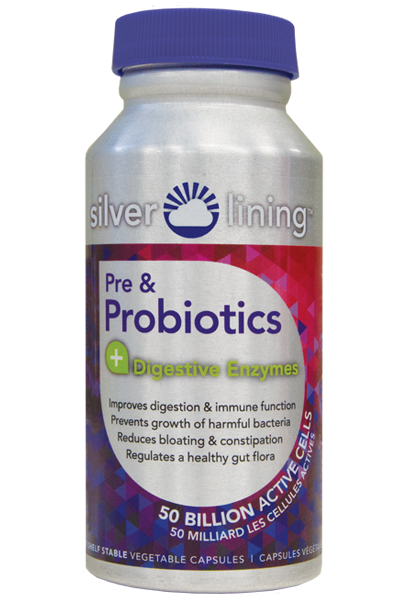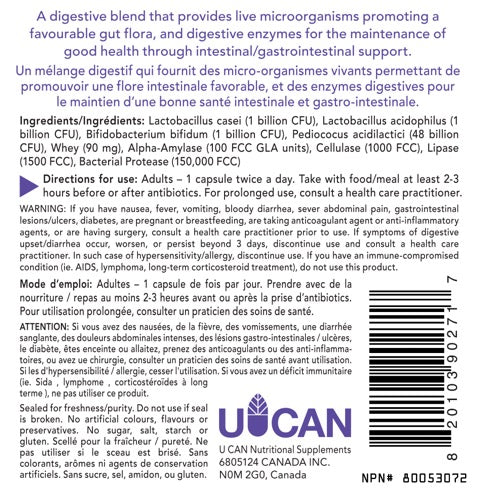 ---
---
SILVER LINING™ offers full value, containing prebiotic, probiotics and digestive enzymes in one highly effective vegetable capsule. It is common to spend more than $100 on a two-month supply of digestive enzymes and a probiotic supplement, both of which are normally sold separately. SILVER LINING™ brings you the best of both worlds at an affordable price.
Ingredients: Lactobacillus casei, Lactobacillus acidophilus, Bifidobacterium bifidum, Pediococcus acidilactici, Whey, Alpha-Amylase, Cellulase, Lipase, Bacterial Protease.
Adults - 1 capsule twice a day. Take with food/meal at least 2-3 hours before or after antibiotics. For prolonged use, consult with a health care practitioner.
---