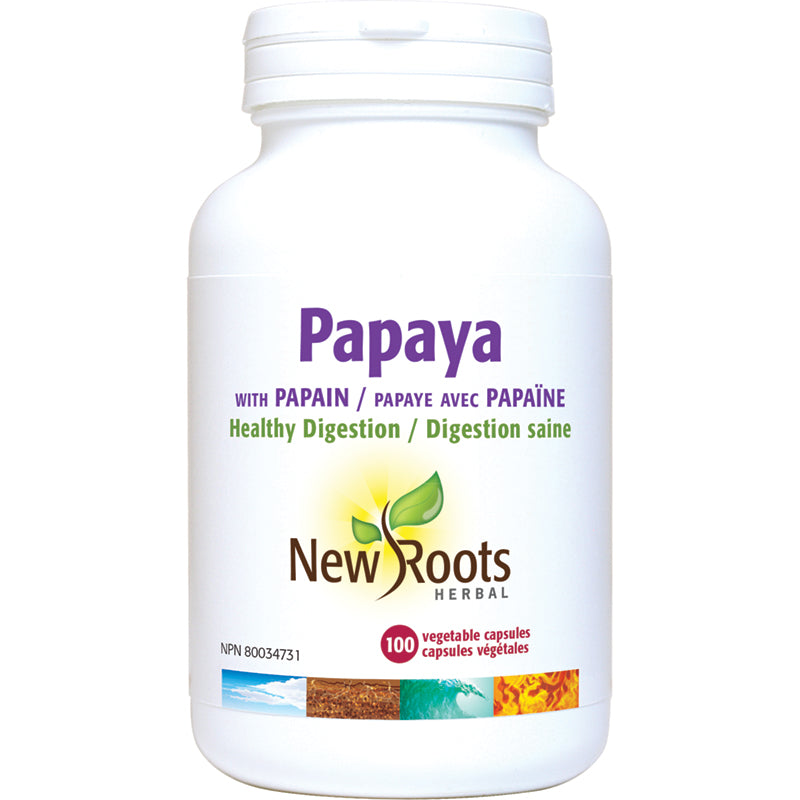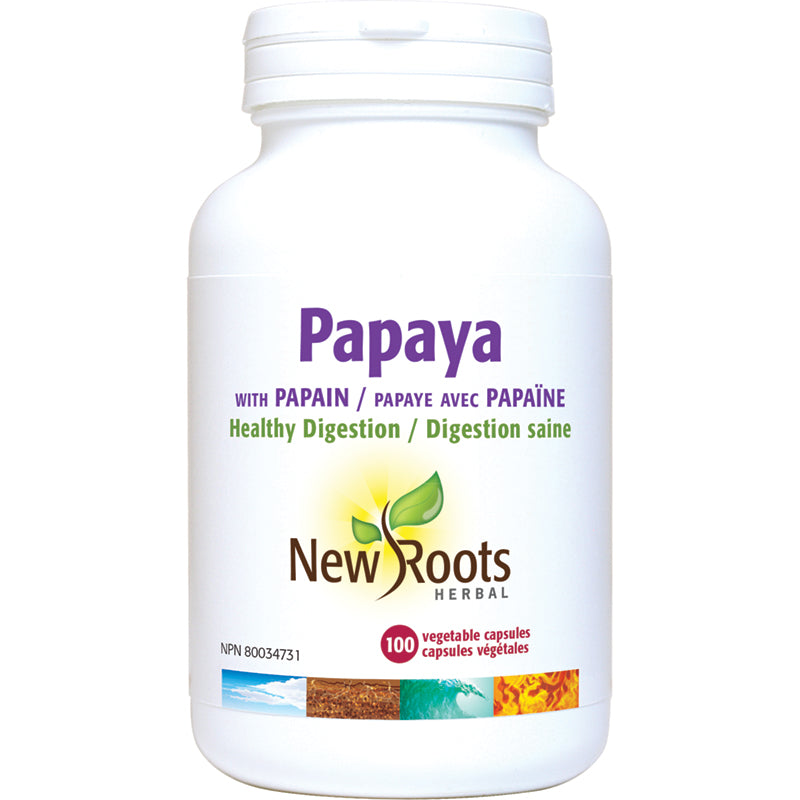 ---
---
Papaya is formulated to ease overall digestion, with an emphasis on the digestion of proteins. Pancreatic production of proteolytic enzymes is often compromised as we age. Each capsule contains 250 mg of papaya with the added 600,000 PU (proteolytic units) from 20 mg of papain.
Papaya helps maximize the digestion of proteins essential to good health.
Each vegetable capsule contains:
| | |
| --- | --- |
| Papaya (Carica papaya) fruit | 250 mg |
| Papain (from papaya [Carica papaya] fruit) (600,000 FCC PU) | 6 mg |
Other ingredients: Vegetable magnesium stearate and silicon dioxide in a non‑GMO vegetable capsule composed of vegetable carbohydrate gum and purified water.
Adults: Take 1–3 capsules daily with food/meal or as directed by your health-care practitioner.
Duration of use: Consult a health-care practitioner for prolonged use.
---