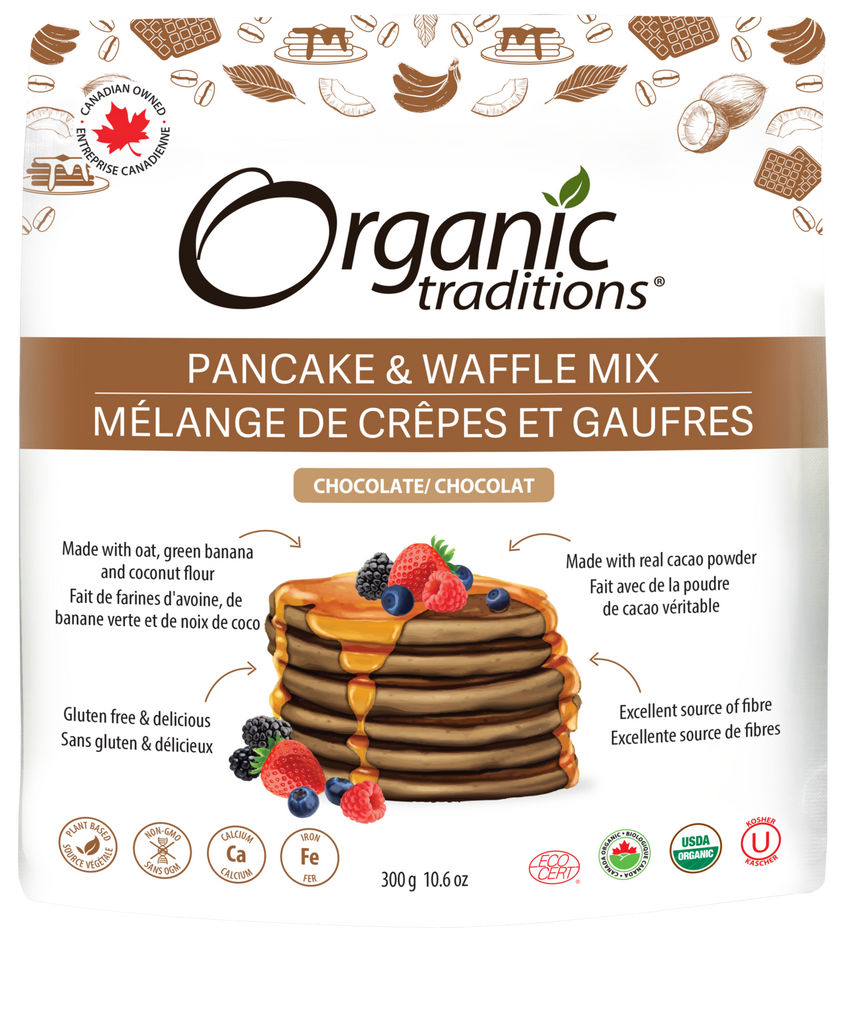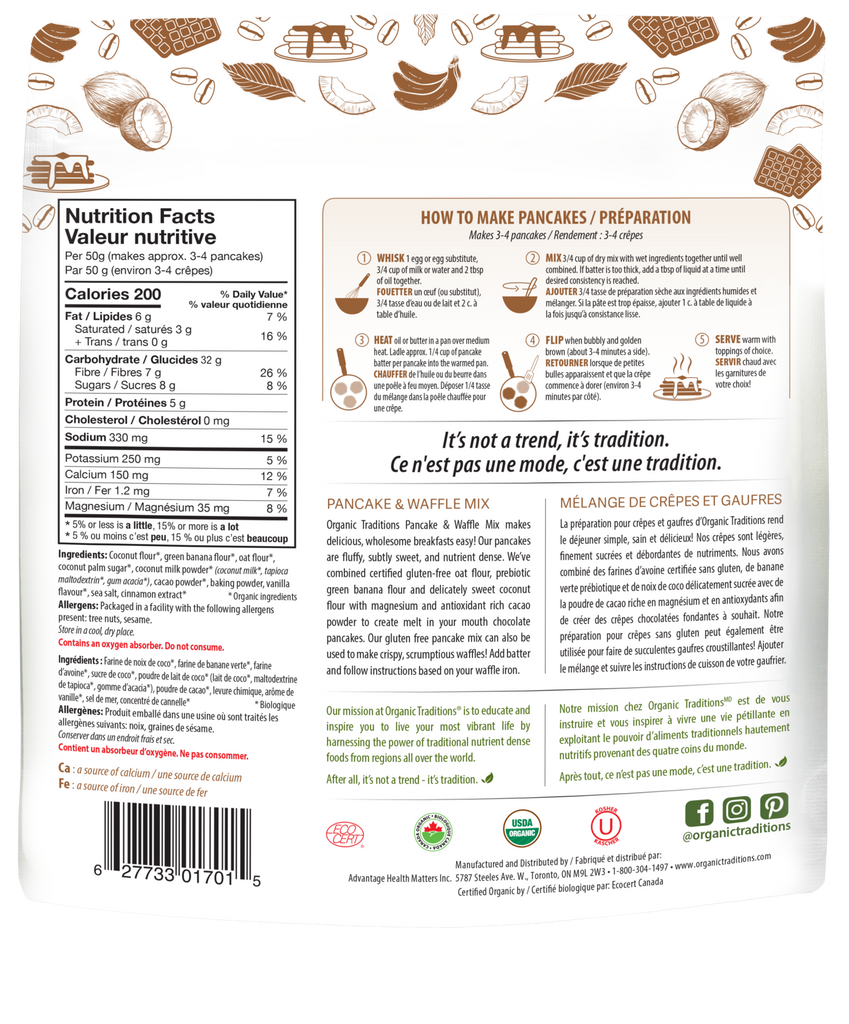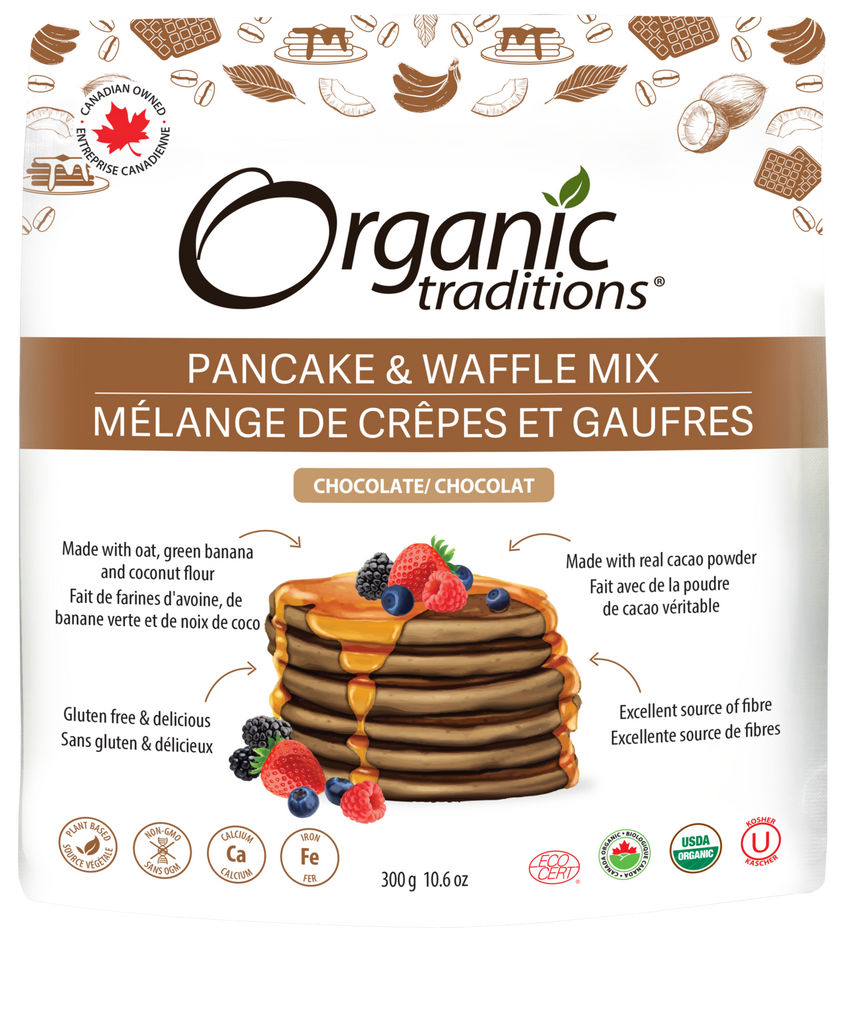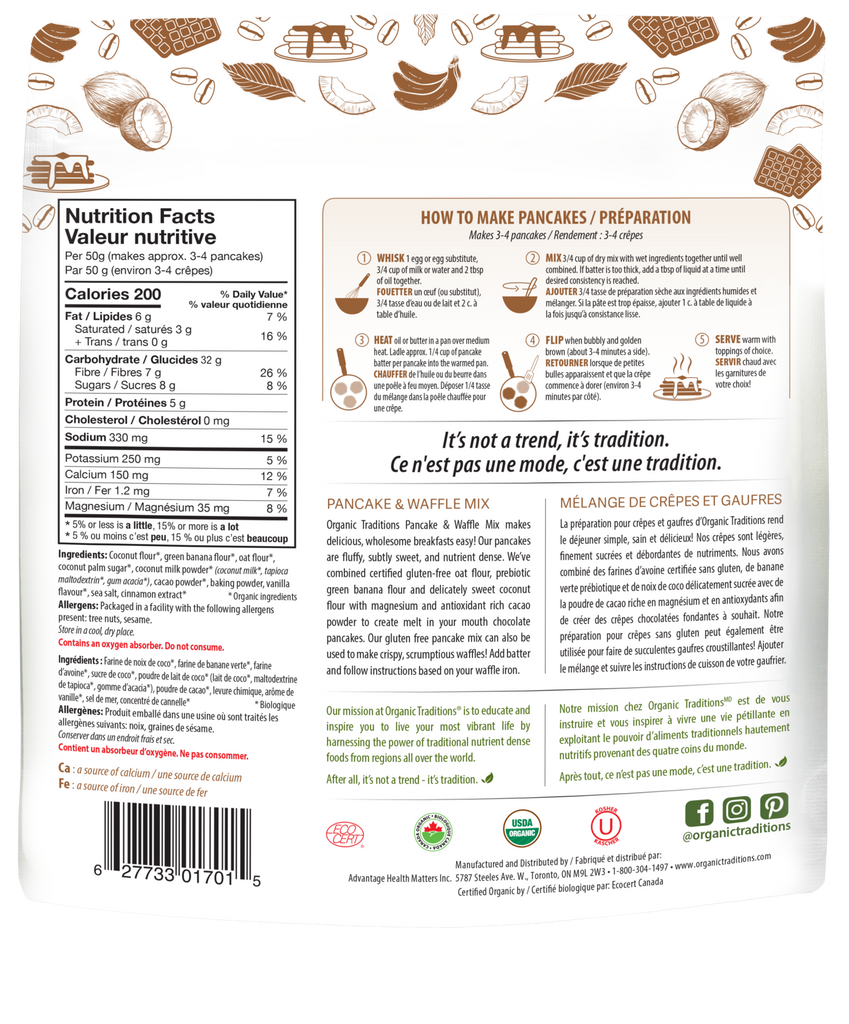 ---
---
Wholesome breakfasts made easy.
Instant, gluten free pancake and waffle mix made from a blend of certified gluten free oat flour, prebiotic rich green banana flour and healthy fat packed coconut flour.
Perfectly fluffy & nutritious pancakes and waffles.
Excellent source of fibre.
Made with magnesium and antioxidant packed organic cacao powder for a rich chocolate taste. 
Organic green banana flour, organic oat flour, organic coconut flour, organic coconut palm sugar, organic coconut milk powder, organic cacao powder, baking powder, organic vanilla flavour, sea salt, organic cinnamon extract
Whisk 1 egg or 1egg substitute, 3/4 cup of milk or water and 2 tbsp of oil together

Mix 3/4 cup of dry mix with wet ingredients together until well combined. If batter is too thick, add a tbsp of liquid at a time until desired consistency is reached.

Heat oil or butter in a pan over medium heat. Ladle approximately 1/4 cup of pancake batter per pancake into the warmed pan.

Flip when bubbles appear and is golden brown (about 3-4 minutes per side).

Serve warm with toppings of choice!
---