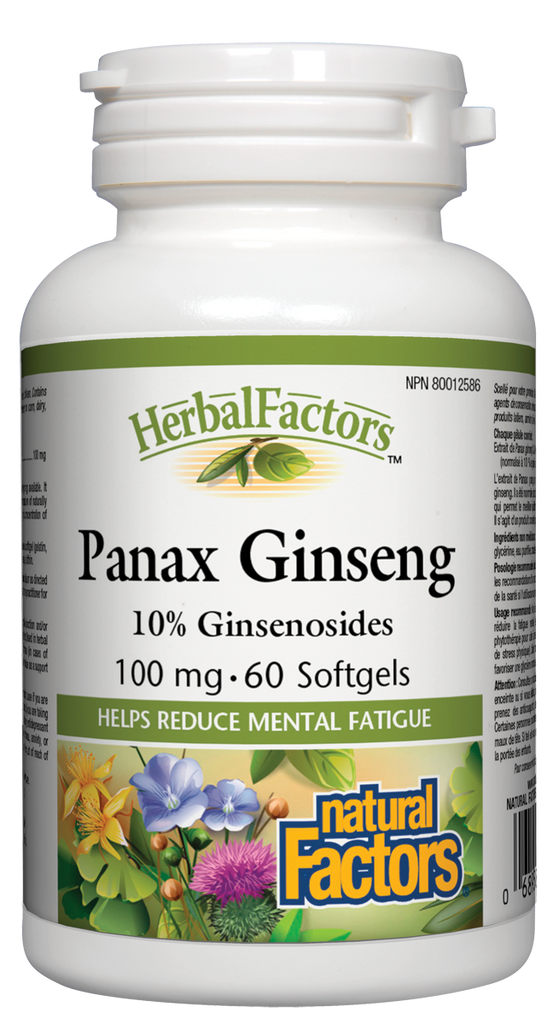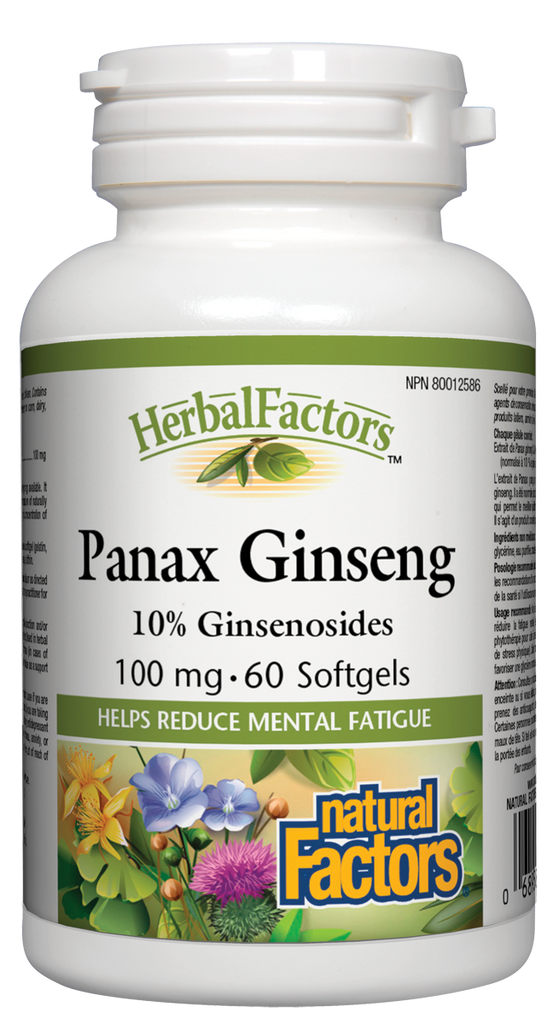 ---
---
Panax ginseng, also known as Chinese or red ginseng, is an adaptogen that helps combat the mental and physical effects of stress. It also acts as a tonic, increasing overall energy and stamina. Panax ginseng C.A. Meyer is made to a strict standard that guarantees a minimum 10% ginsenosides.
Medicinal Ingredients
Each Softgel Contains:

Panax ginseng C.A. Meyer Extract (root)
100 mg
(Standardized to 10% Ginsenosides)
Panax ginseng extract is the highest quality ginseng available. It has been standardized at the preferred concentration of naturally balanced active constituents. This ginseng is a concentration of 4Ð6 year old main roots.

Non-Medicinal Ingredients
Organic flaxseed oil, softgel (gelatin, glycerin, purified water, carob), yellow beeswax, lecithin.

Helps support cognitive function and/or reduce mental fatigue (in cases of mental stress). Used in herbal medicine to help enhance physical performance (in cases of physical stress). Traditionally used in herbal medicine as a support to promote healthy glucose levels.
---