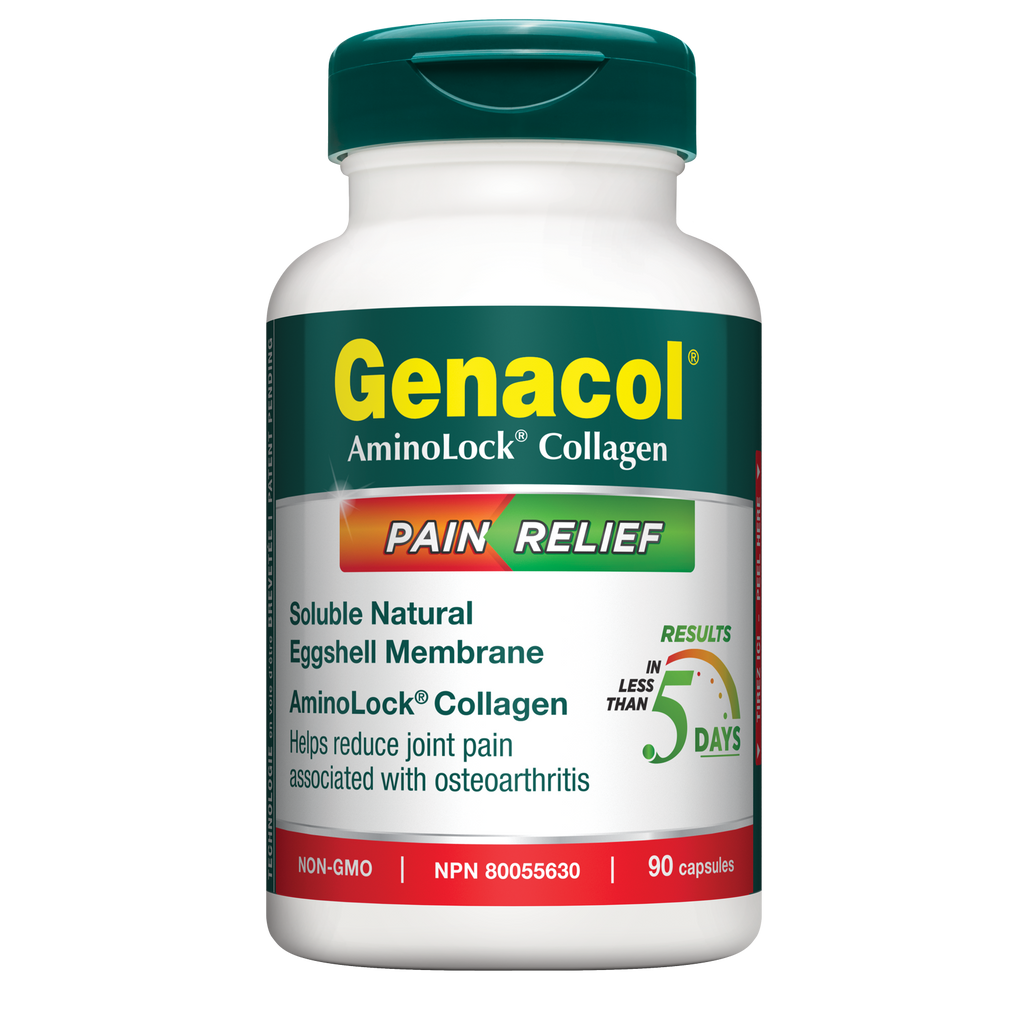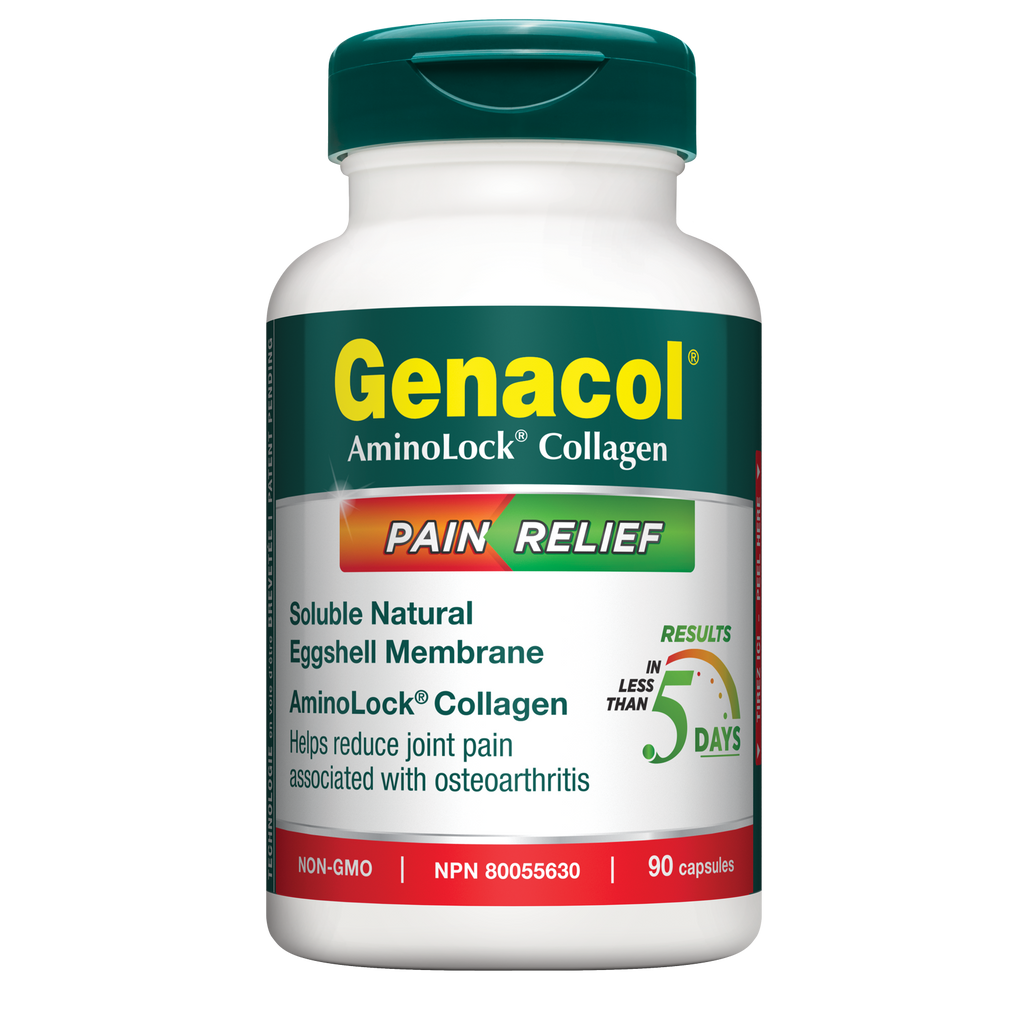 ---
---
Genacol Pain Relief is a natural product that reduces joint pain in less than 5 days! The combination of AminoLock Collagen and Natural Water-soluble Eggshell Membrane relieves joint pain and inflammation.
One dose (3 capsules) contains :
Medicinal ingredients :
AminoLock® Collagen (bovine source) : 1200 mg
Soluble natural eggshell membrane: 450 mg.
Non medicinal ingredients :
Gelatin, microcrystalline cellulose, vegetable magnesium stearate.
Dosage (adult):
Take 3 capsules once daily, in the morning or in the evening.
Known adverse reactions :
May cause mild gastrointestinal disturbances.
Cautions and warnings: Consult a health care practitioner prior to use if you are pregnant, breastfeeding or if you have egg allergy. Consult a health care practitioner if symptoms worsen.
---