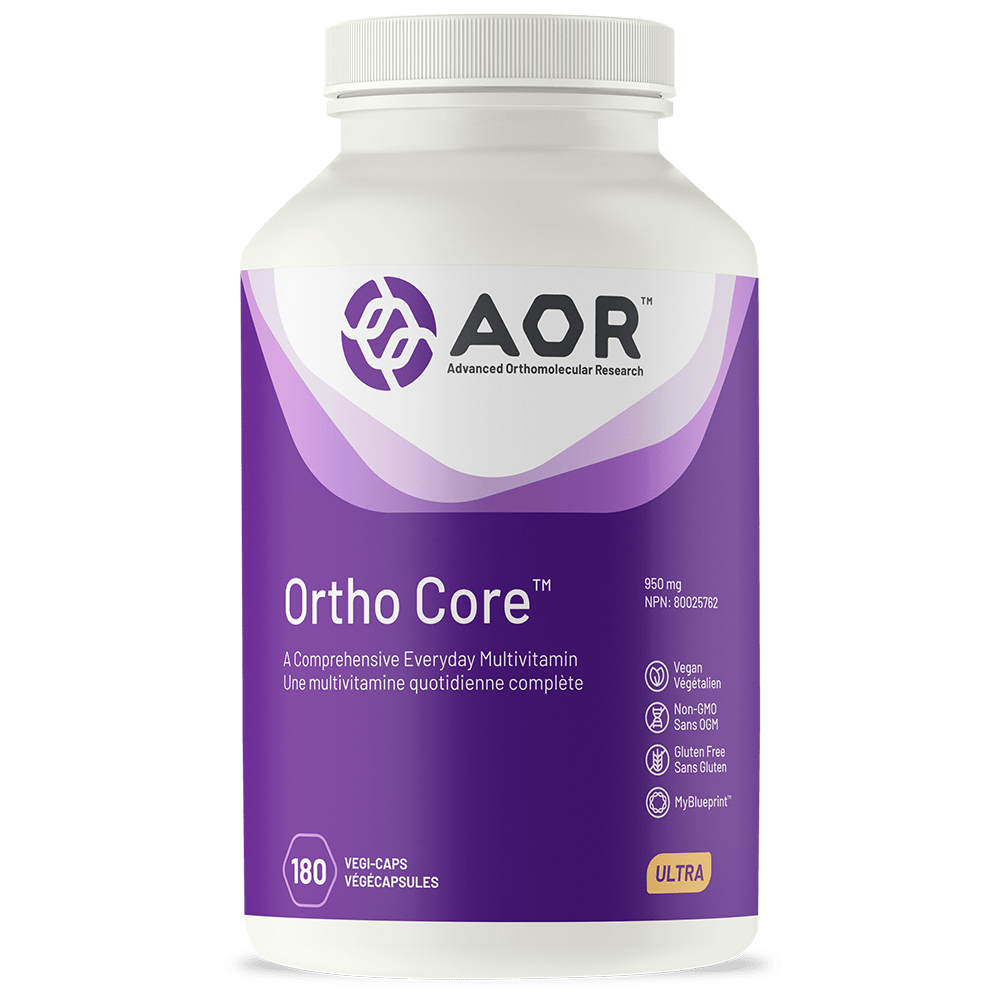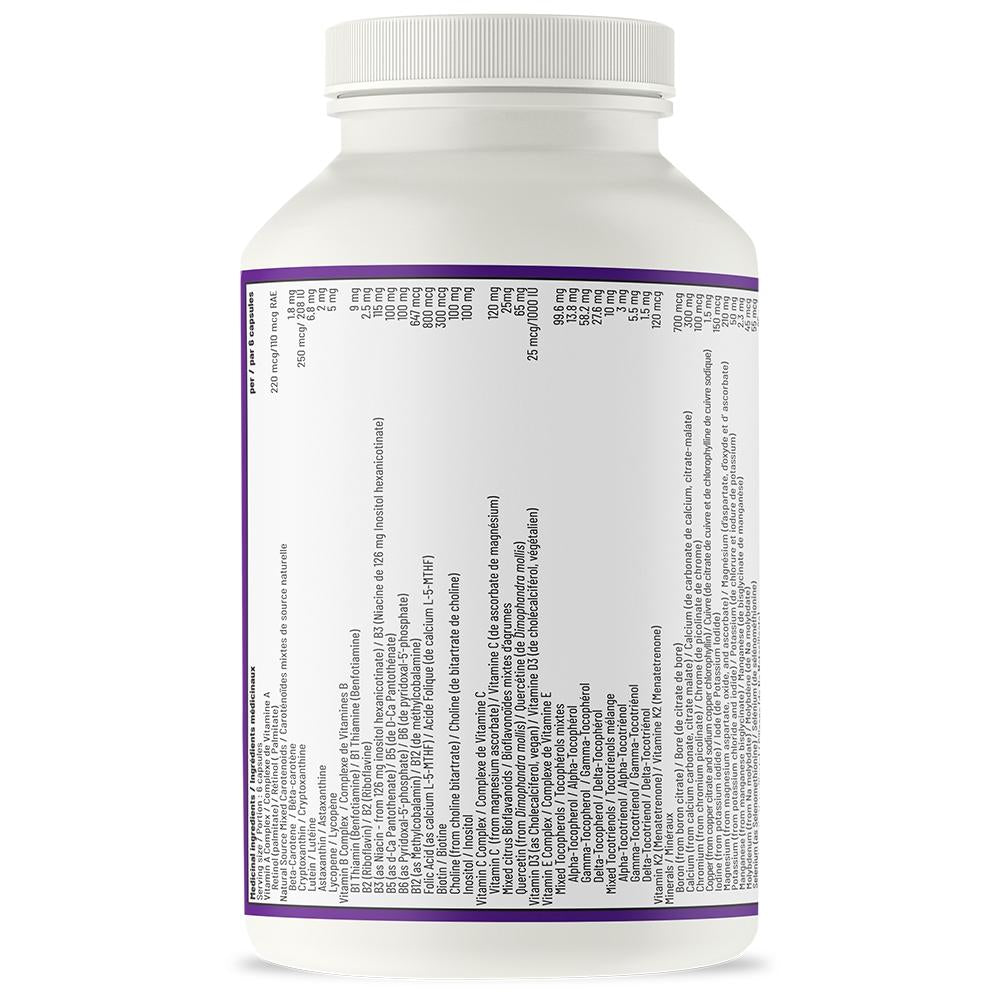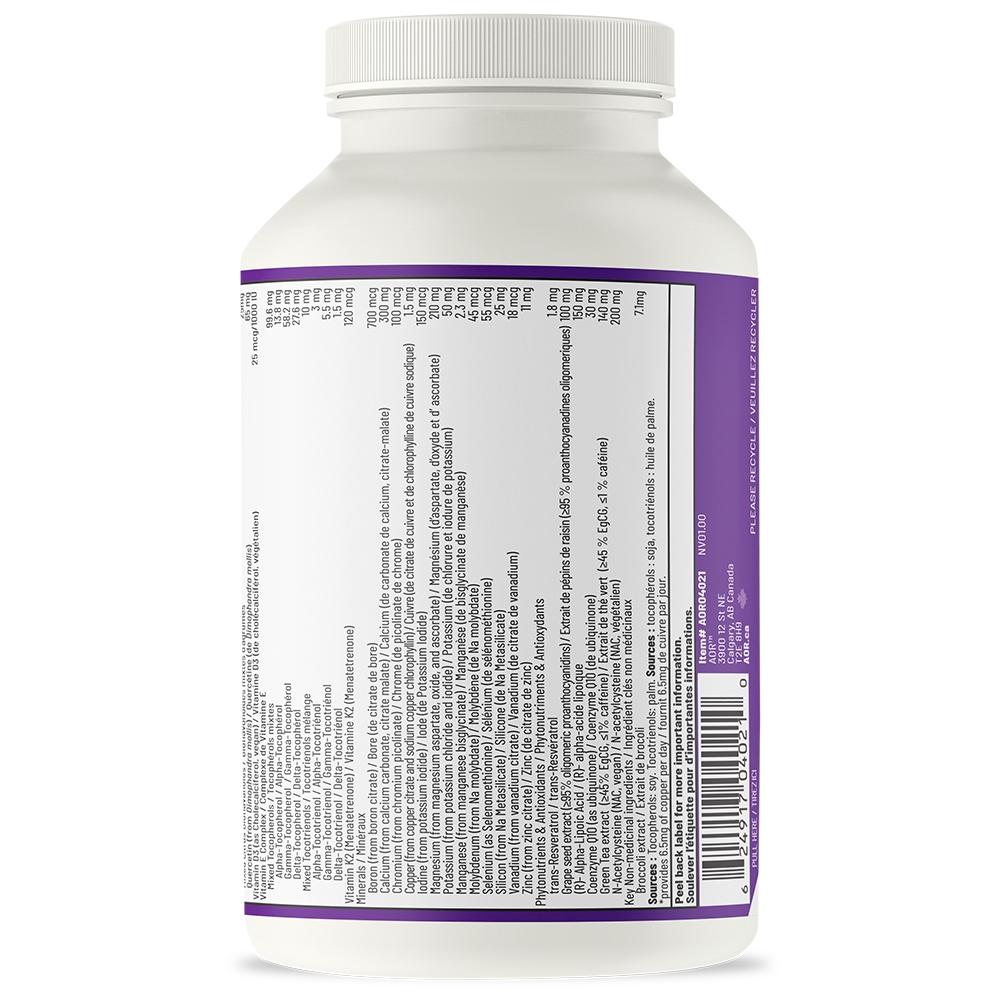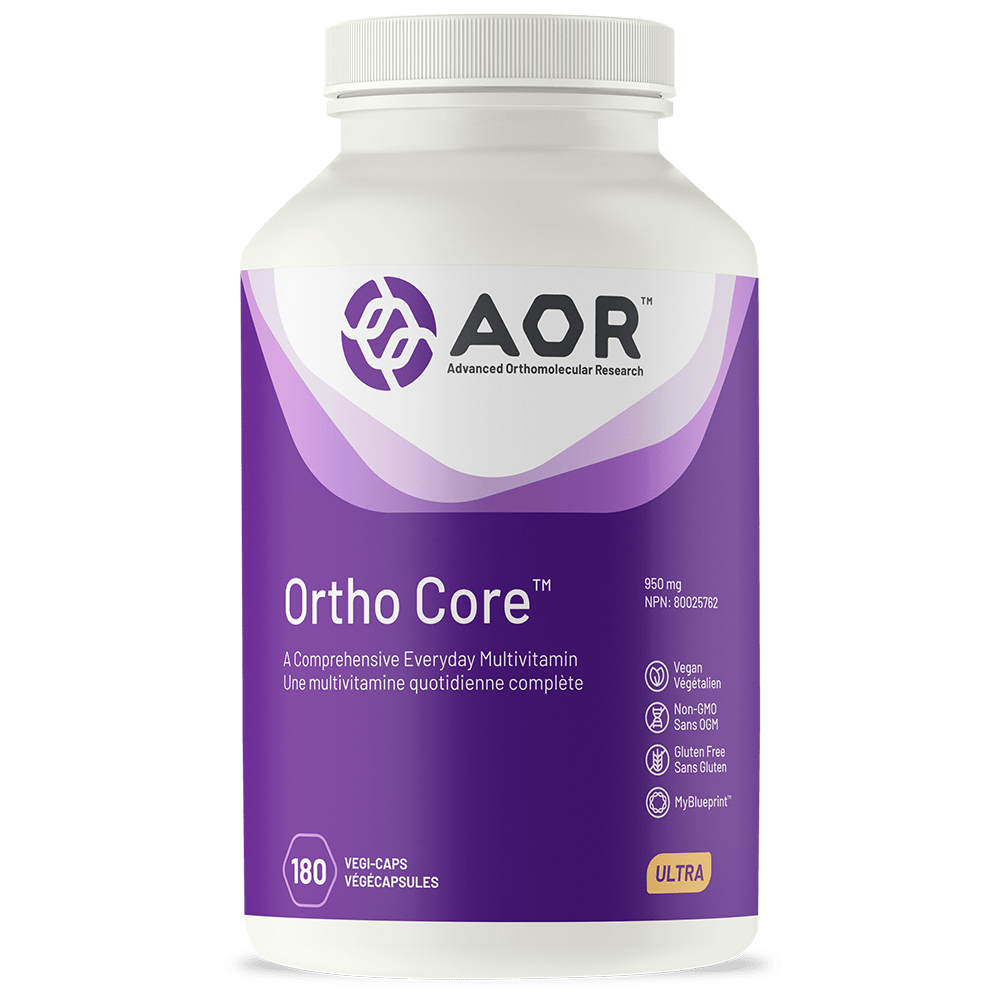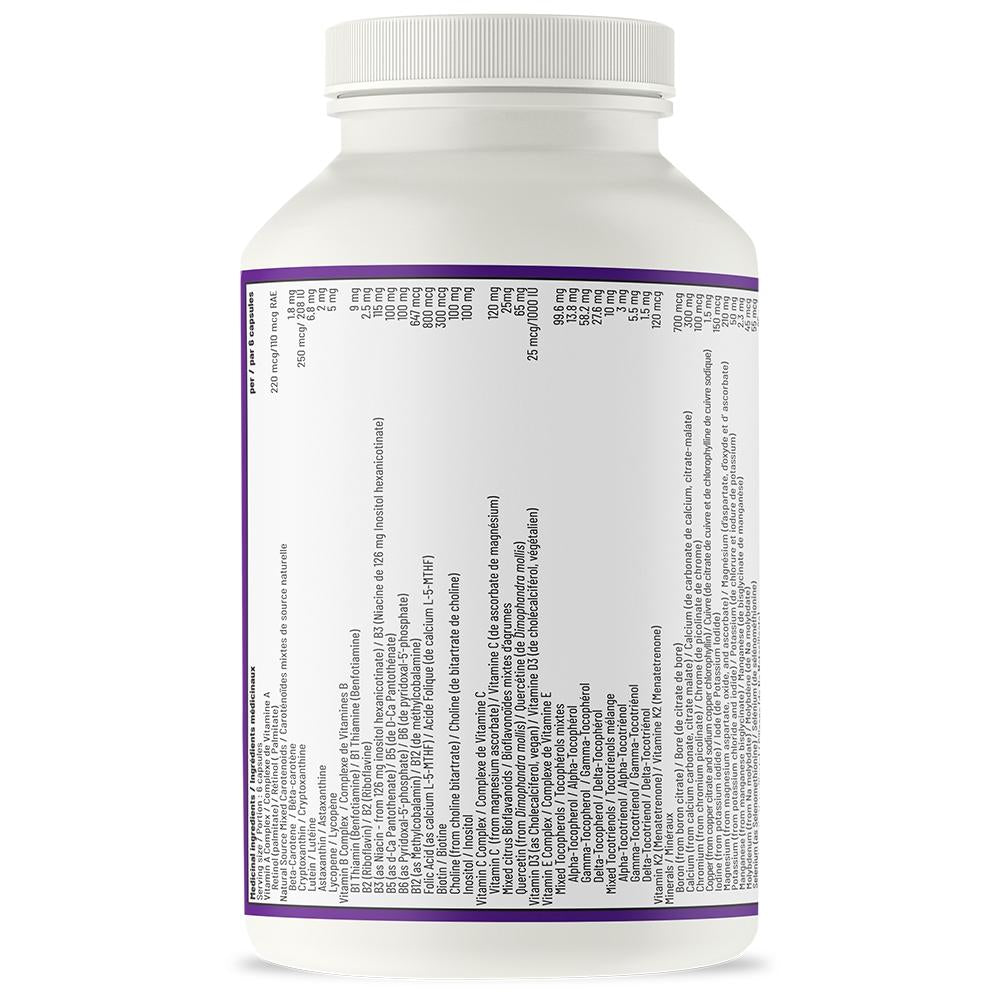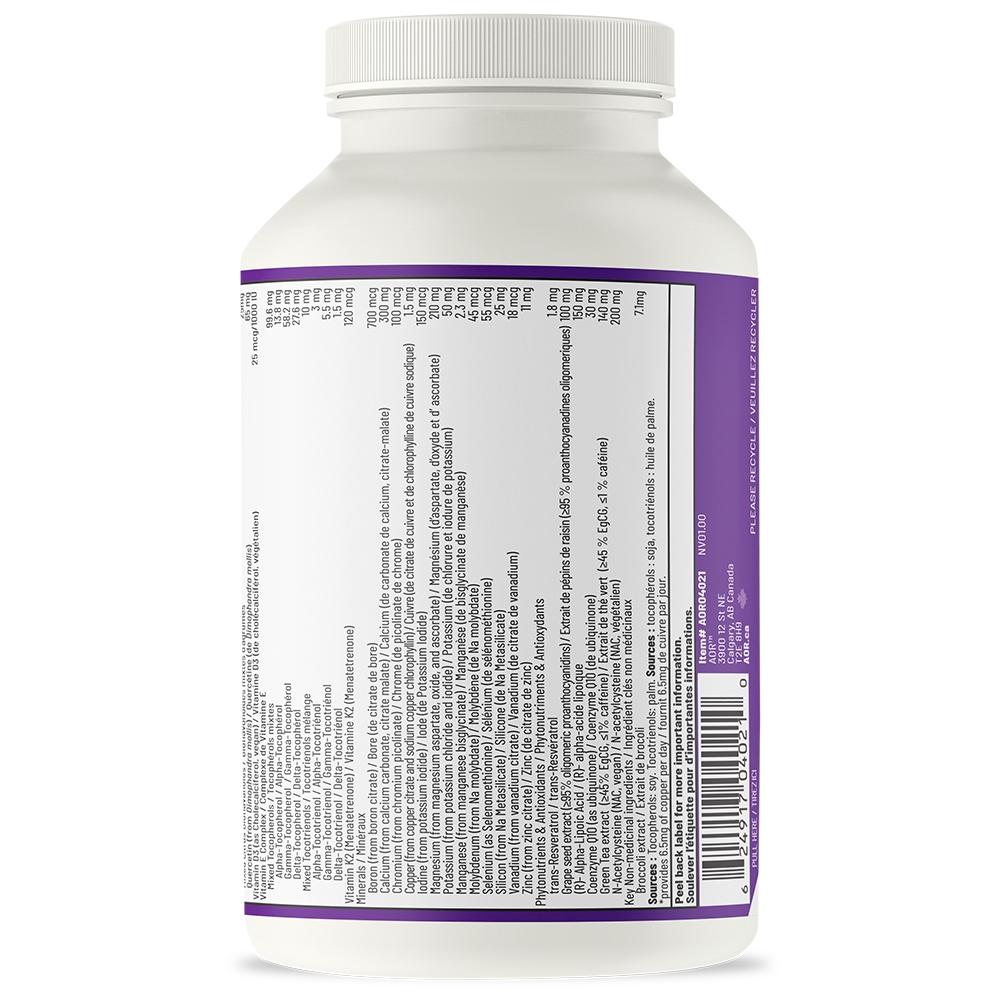 ---
---
There are nutritional deficiencies, and then there are nutritional imbalances. Nutritional imbalances can result from an imbalanced diet, or from carelessly formulated multivitamins providing ineffective or harmful forms, doses and ratios. Balance and diversity, comprehensiveness and potency: these have always been the guiding principles behind Ortho Core™, principles that culminated in the development of a truly complete and superior multivitamin. Ortho Core™ provides all of the recognized vitamins and minerals in their most effective forms and doses available, topped off with the most powerful anti-aging phytonutrients and antioxidants known.
A balanced and well-designed multivitamin is fundamental to any supplement regimen. Unfortunately, factors such as market trends, the unfortunate tendency toward "one-capsule-a-day" formulas, products that provide equal quantities of different nutrients (that the body requires in different amounts), inappropriate doses and attempts to achieve the longest list of ingredients possible result in multivitamins that may not end up benefiting the consumer's health. The problem is that to achieve these results, quality is often sacrificed, using ingredients with poor bioavailability or lower quality forms of nutrients, or doses that are inadequate, excessive or imbalanced. Ortho Core™ is designed to correct all these common formulation problems while providing some of the most biologically active antioxidants and powerful phytonutrients available.
Anyone looking for a superior multivitamin or a single supplement for overall health will find that Ortho Core™ is simply the most advanced multivitamin available even is the full serving of six caps is not consumed daily.
AOR Advantage
Ortho Core™ is carefully formulated to provide balanced ratios, safe and effective doses, and the most bioavailable forms of nutrients, all supported by research. The formula is then enhanced with some of the most biologically active and important antioxidants and phytonutrients known in order to make AOR's Ortho Core™ your one-stop multivitamin for maintaining good health.
Serving Size:
Six Capsules
Vitamin A Complex
220 mcg
Natural Source Mixed Carotenoids:
—
B1 Thiamin (Benfotiamine)
9 mg
—
B3 (as Niacin - from 126 mg inositol hexanicotinate)
115 mg
—
B5 (as d-Ca Pantothenate)
100 mg
—
B6 (as Pyridoxal-5'-phosphate)
100 mg
—
B12 (as Methylcobalamin)
647 mcg
—
Folic Acid ( as calcium L-5-MTHF)
800 mcg
—
Choline (from choline bitartrate)
100 mg
—
Vitamin C (from magnesium ascorbate)
120 mg
Mixed citrus Bioflavanoids
25 mg
Quercetin (from quercetin dihydrate)
65 mg
Vitamin D3 (as Cholecalciferol, vegan)
25 mcg/1000 IU
Vitamin K2 (Menatetrenone)
120 mcg
Boron (from boron citrate)
700 mcg
Calcium (from calcium carbonate, citrate malate)
300 mcg
Chromium (from chromium picolinate)
100 mcg
*Copper (from copper citrate)
1.5 mg
Iodine ( from potassium iodide)
150 mg
Magnesium (from magnesium aspartate, oxide, and ascorbate)
210 mg
Potassium (from potassium chloride and iodide)
50 mg
Manganese (from manganese bisglycinate)
2.3 mg
Molybdenum (from Na molybdate)
45 mcg
Selenium (as Selenomethionine)
55 mcg
Silicon (from Na Metasilicate)
25 mg
Vanadium (from vanadium citrate)
18 mcg
Zinc (from zinc citrate)
11 mg
Phytonutrients & Antioxidants
Grape seed extract (≥85% oligomeric proanthocyanidins)
100 mg
(R)- Alpha-Lipoic Acid
150 mg
Coenzyme Q10 (as ubiquinone)
30 mg
Adult Dosage: Take one to six capsules daily with meals, or as directed by a qualified health care practitioner. Take a few hours before or after taking other medications.
---