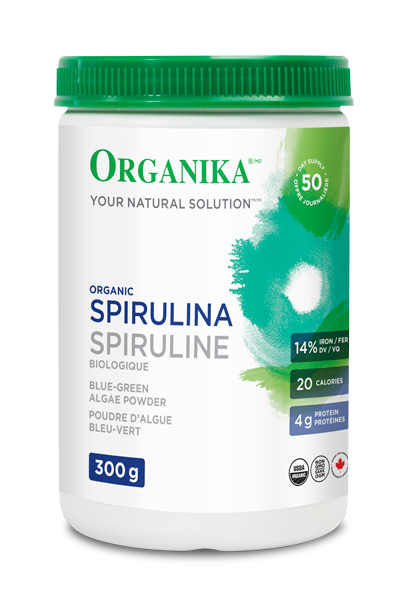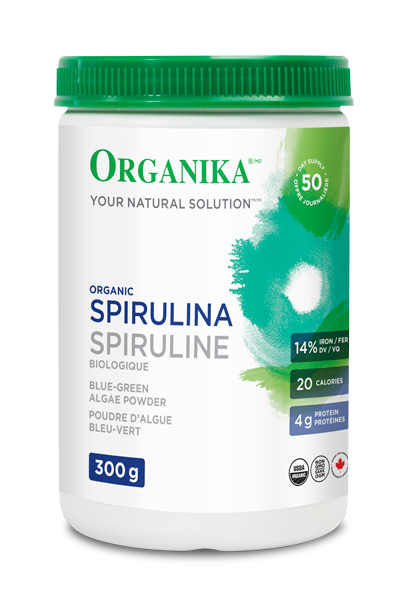 ---
---
A blue-green dream! Spirulina is a blue-green algae known as an amazing plant-based source of iron and antioxidants. Grown organically in alkaline underground pools, our spirulina is thoroughly tested to ensure safety from heavy metals, pesticides and algal toxins.
Organic Spirulina (Whole algae strain: Spirulina platensis)
Add 2 levelled teaspoons of Spirulina to smoothies. Can also be used in juices, baked goods and savoury snacks.

CAUTIONS: 
Consult a health care practitioner for use beyond 6 months; or if you are taking any prescription medication. Consult a health care practitioner prior to use if you have an autoimmune disease. Do not use if you are pregnant or breastfeeding.
---