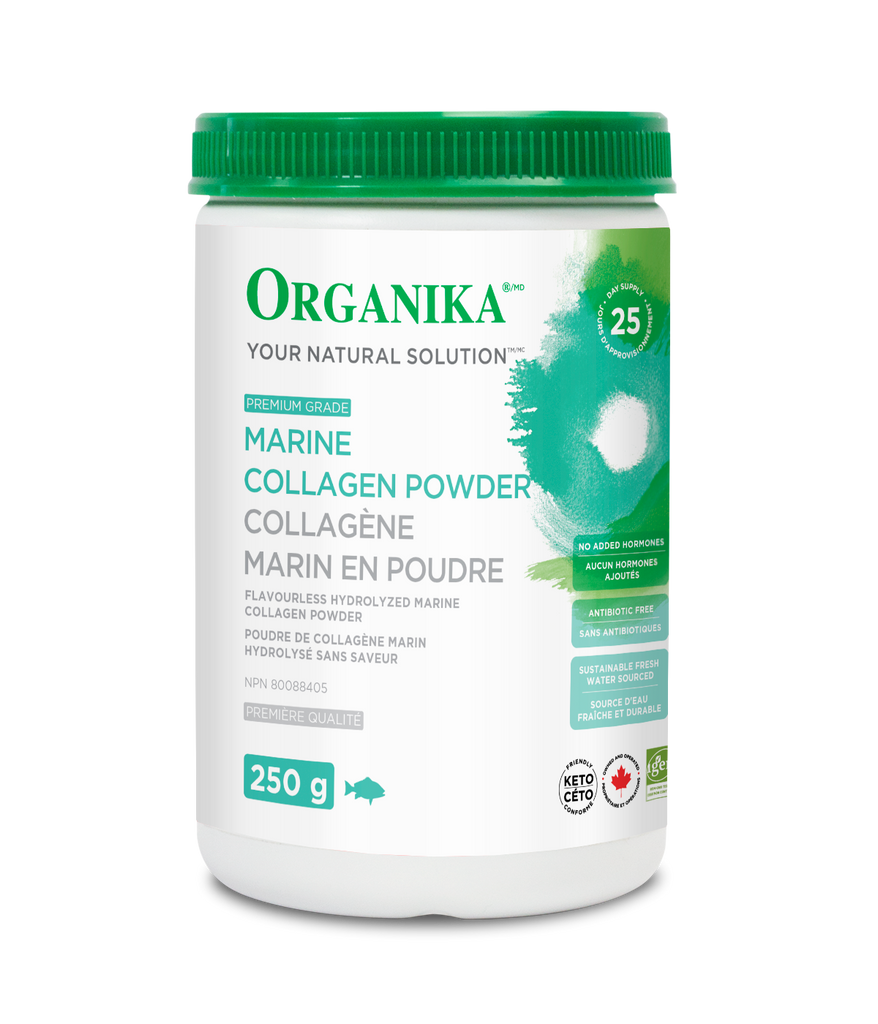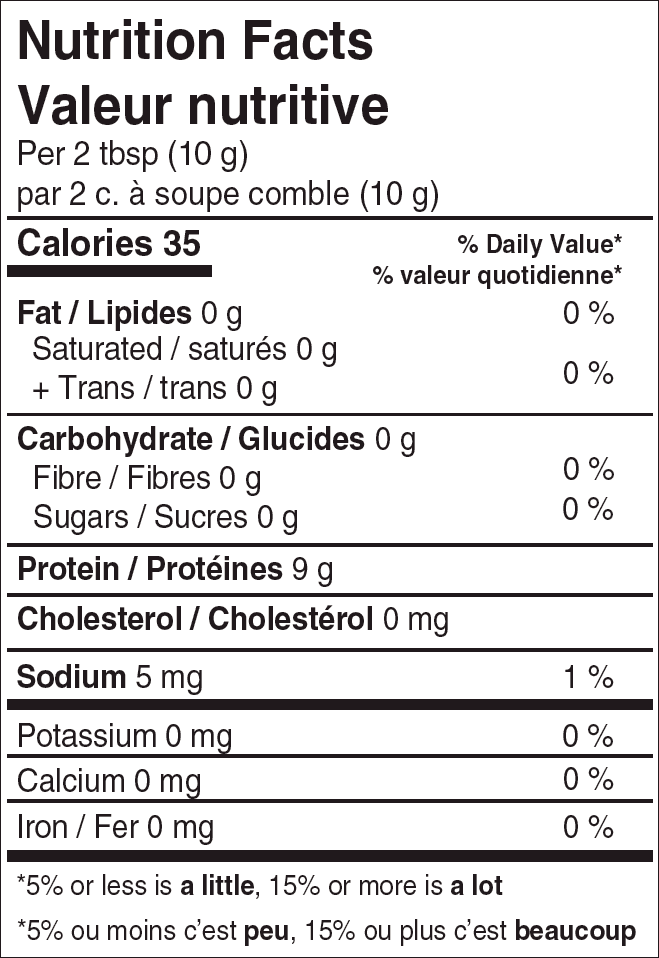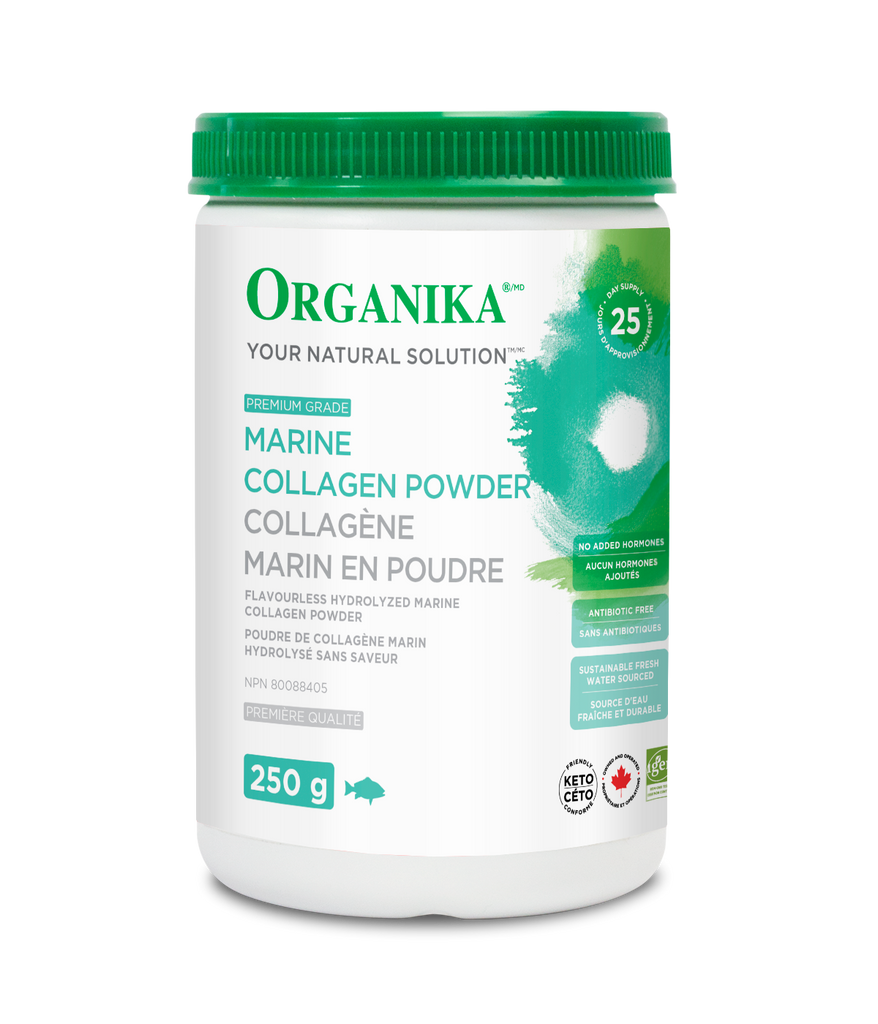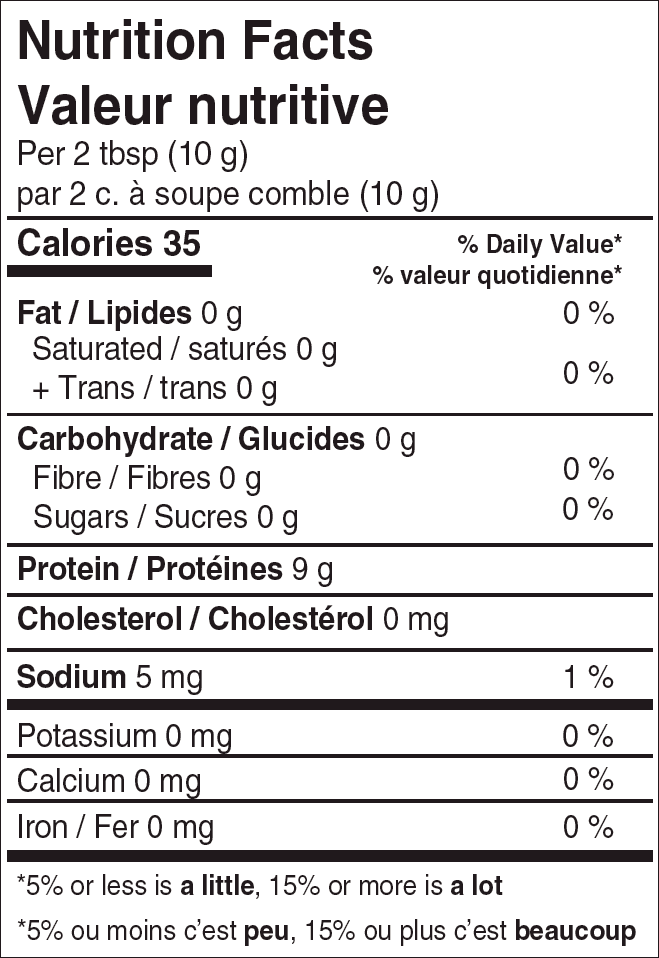 ---
---
Organika's Marine Collagen powder contains 15 essential and non-essential amino acids to boost your overall health and mixes easily with your favourite food and drink. It is an excellent alternative to bovine-sourced collagen.
MEDICINAL INGREDIENT — EACH HEAPING TABLESPOON CONTAINS: 
Hydrolyzed Collagen (Fish Scales) 5 g
Amino Acid Profile:
Alanine 9.1% (455 mg)
Arginine 5.4% (270 mg)
Aspartic Acid 4.6% (230 mg)
Glycine 24.4% (1,220 mg)
Hydroxylysine 0.5% (25 mg)
Hydroxyproline 7.3% (365 mg)
Isoleucine 0.9% (45 mg)
Leucine 2.1% (105 mg)
Lysine 2.7% (135 mg)
Methionine 1.0% (50 mg)
Phenylalanine 1.4% (70 mg)
Proline 9.3% (465 mg)
Protein 90% (4,500 mg)
Serine 3.0% (150 mg)
Threonine 2.9% (145 mg)
Valine 1.9% (95 mg)
NON-MEDICINAL INGREDIENTS:
None.
Mix 2 heaping tablespoons (~10g) in half cup or more of cold water, juice or your favourite beverage daily.
DURATION OF USE:
Joint Pain - Use for a minimum of 5 months to see beneficial effects.
CAUTIONS:
Consult a health care practitioner prior to use if you are pregnant or breastfeeding; or have liver or kidney disease or if you have been instructed to follow a low protein diet. May cause mild gastrointestinal disturbances.
---