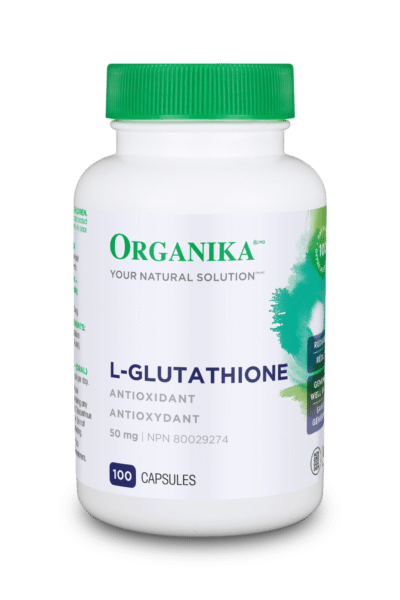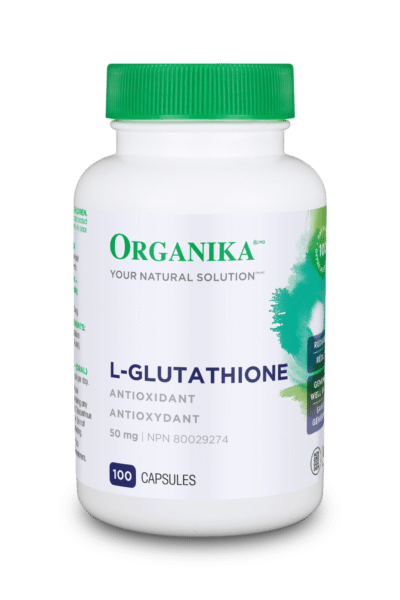 ---
---
An antioxidant that is naturally found in almost every cell in the body, L-glutathione is found in high amounts in the liver where it plays an important role in detoxification. The more oxidative stress (i.e. free radical exposure) we're under, the more antioxidants including glutathione we need, and we can't always keep up with production. Oral supplementation can help fill the gap.
MEDICINAL INGREDIENTS – EACH CAPSULE CONTAINS: 
L-Glutathione 50 mg (Fermentation of Torula Yeast (Candida utilis))
NON-MEDICINAL INGREDIENTS:
Microcrystalline Cellulose
Magnesium Stearate
Gelatin (Capsule)
RECOMMENDED DOSE – (ORAL) ADULTS ONLY: 
Take 1 capsule per day with a glass of water.
CAUTIONS: 
Consult a health care practitioner prior to use if you are taking any herbs or prescription medications. Discontinue use if gastrointestinal effects occur. Do not use if you are pregnant or breastfeeding.
---