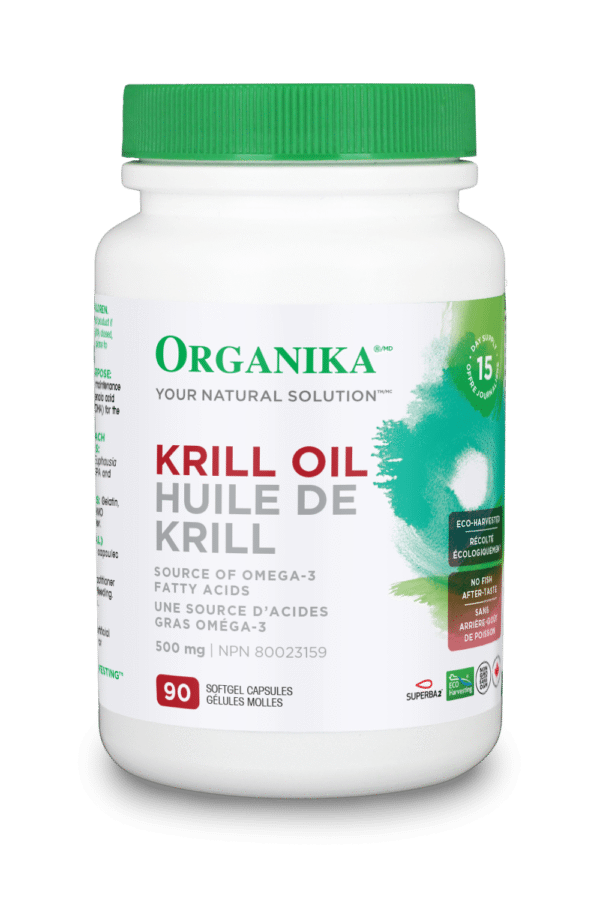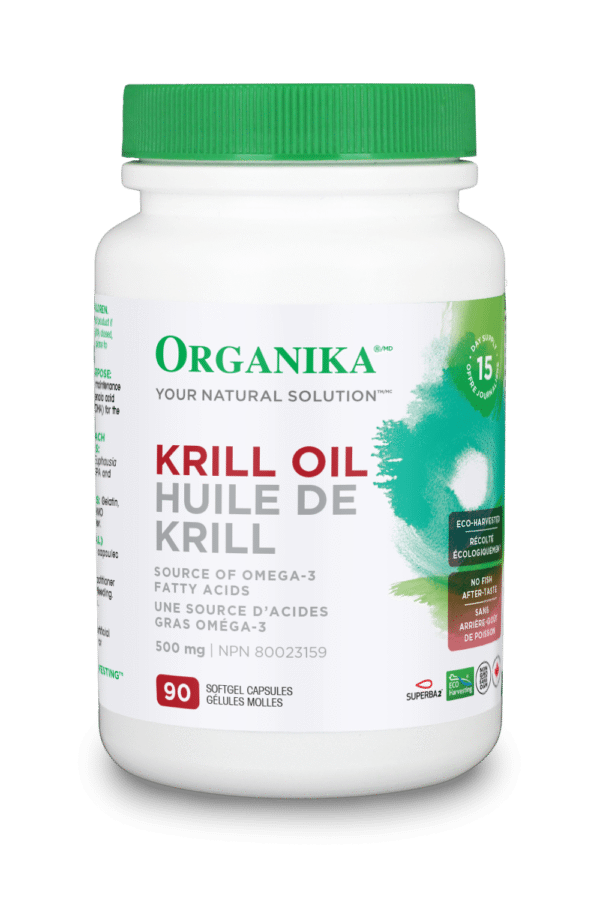 ---
---
Sourced from the small crustacean, Organika's Krill Oil is a source of the omega-3 fatty acids eicosapentaenoic acid (EPA) and docosahexaenoic acid (DHA), which are important for the maintenance of good health. Krill oil also is a good source of the phospholipid phosphatidylcholine, important for cell membrane integrity, and the antioxidant astaxanthin.
MEDICINAL INGREDIENT — EACH SOFTGEL CAPSULE CONTAINS: 
Superba 2™ Krill Oil (Body Oil from Euphausia superba) 500 mg (Containing 14% EPA and 8% DHA)
NON-MEDICINAL INGREDIENTS: 
Gelatin
Natural Vanilla Flavour
Glycerin (Non-GMO Vegetable Source)
Sorbitol
Purified Water
RECOMMENDED DOSE — (ORAL) ADULTS ONLY: 
Take 1 to 2 softgel capsules three times per day.
CAUTIONS: 
Consult a health care practitioner prior to use if you are pregnant or breastfeeding. Do not use if you are allergic to shellfish.
---