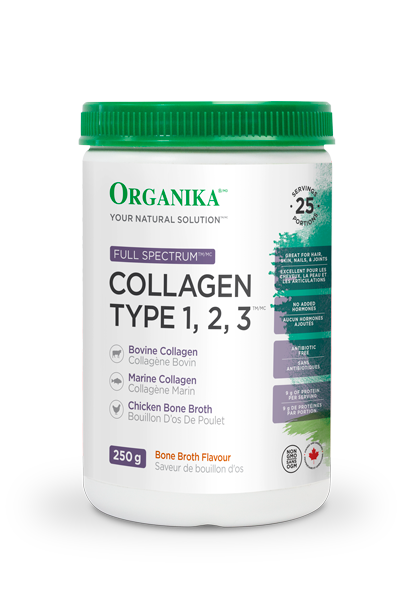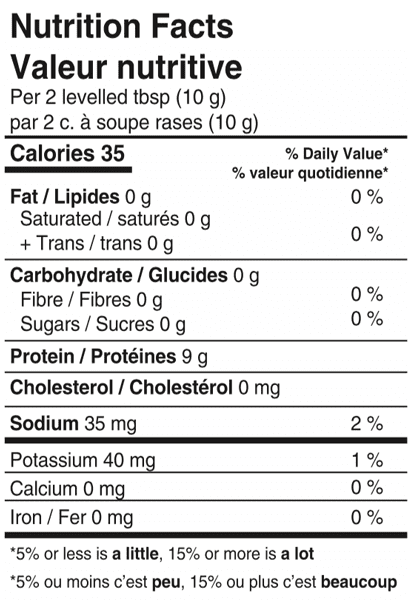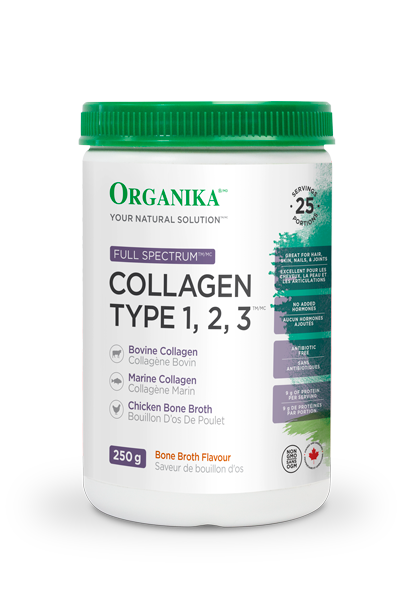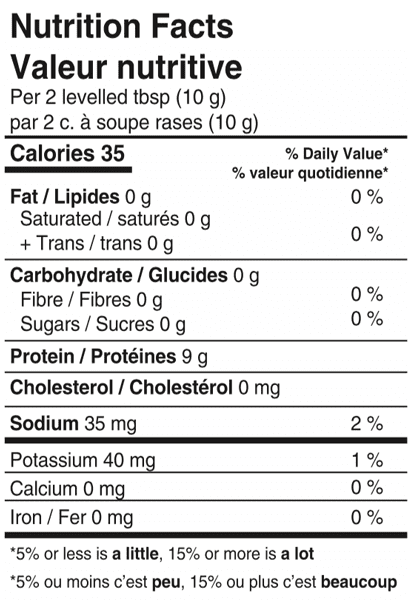 ---
---
This multi-sourced blend provides collagen types 1, 2 and 3 to support you head to toe, sourced from grass-fed cattle, fish scales and cage-free poultry. Made with non-GMO and antibiotic-free ingredients, with no added hormones.
Hydrolyzed bovine collagen
Hydrolyzed fish collagen
Chicken bone broth
Make a comforting sipping broth by mixing 2 tablespoons of Full Spectrum Collagen in 125 ml of hot water. Add salt and spices to taste.
DURATION OF USE: 
Joint Pain: Use for a minimum of 5 months to see beneficial effects.
CAUTIONS:
Consult a health care practitioner prior to use if you are pregnant or breastfeeding; or if you have liver or kidney disease or if you have been instructed to follow a low protein diet. May cause mild gastrointestinal disturbances.
---