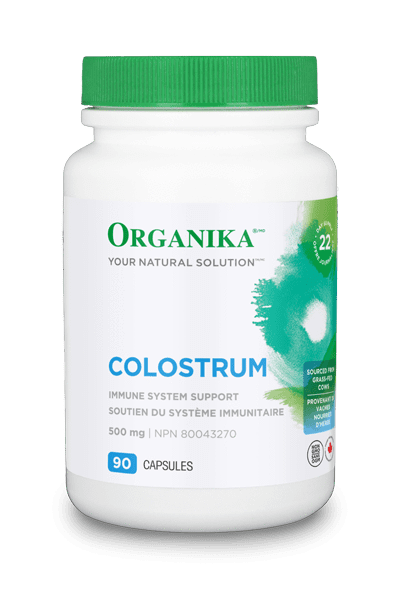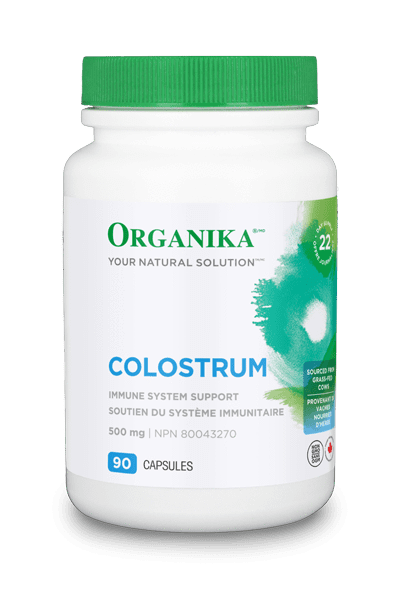 ---
---
Build your immunity! Bovine colostrum is the nutrient-rich first milky fluid produced by cows immediately following calf delivery. Chock-full of nutrients necessary for growth and development, colostrum has immunomodulating effects to support your immune function, particularly of the upper respiratory tract.
MEDICINAL INGREDIENTS – EACH CAPSULE CONTAINS: 
Bovine Colostrum (Colostrum (Bos taurus)) 500 mg
NON-MEDICINAL INGREDIENTS:
Brown Rice Flour
Magnesium Stearate
Gelatin (Capsule)
RECOMMENDED DOSE – (ORAL) ADULTS ONLY: 
Take 1 to 2 capsules 2 times per day with a glass of water.
DURATION OF USE: 
Consult a health care practitioner for use beyond 8 weeks.
CAUTIONS: 
Consult a health care practitioner prior to use if you suffer from an immune system disorder (e.g. Crohn's disease, myasthenia gravis, multiple sclerosis, rheumatoid arthritis, systemic lupus erythematosus, HIV / AIDS, etc.); have liver or kidney disease, diabetes, or a history of cancer; are taking immunosuppressants; have been instructed to follow a low protein diet; or if you are pregnant or breastfeeding. Do not use this product if you have a known allergy / hypersensitivity to cow's milk.
---