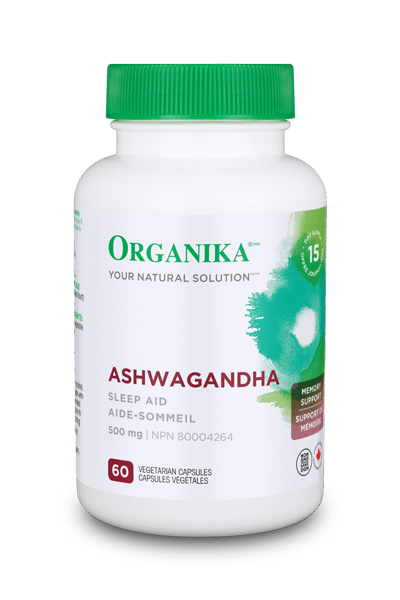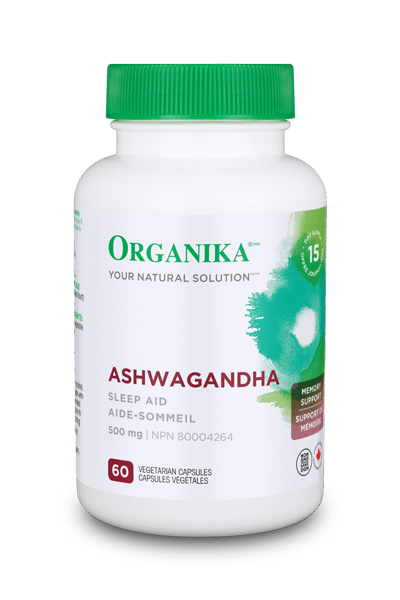 ---
---
Stress can cause our body systems to overwork or under-function, increasing the risk of disease. Adaptogens are mushrooms and herbs revered for their ability to bring the body back into homeostasis - the body's natural place of balance. Conjure Ashwagandha's centuries-long history as a sleep aid and memory enhancer in easy-to-use capsule form.
MEDICINAL INGREDIENT – EACH VEGETARIAN CAPSULE CONTAINS:
Ashwagandha (Dried Root) (Withania somnifera L.) 500 mg
NON-MEDICINAL INGREDIENTS:
Magnesium Stearate
Hypromellose / Pullulan (Vegetarian Capsule)
RECOMMENDED DOSE – (ORAL) ADULTS ONLY:
Take 2 capsules 2 times per day with a glass of water. 
CAUTIONS: 
Consumption with alcohol, other drugs or natural health products with sedative properties is not recommended. Consult a health care practitioner prior to use if you are pregnant or breastfeeding. 
CONTAINS NO:
Dairy, egg, artificial preservatives, colours, artificial sweeteners, yeast, wheat, corn, or gluten.
---