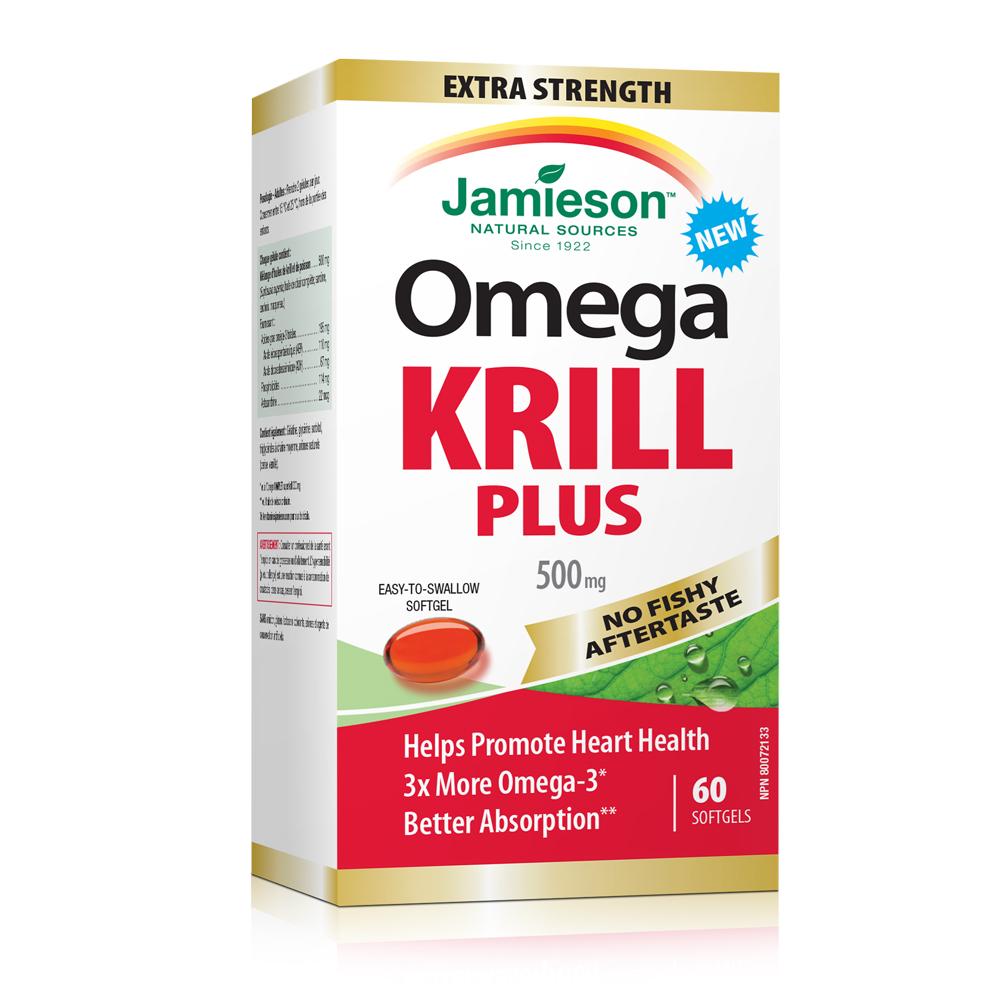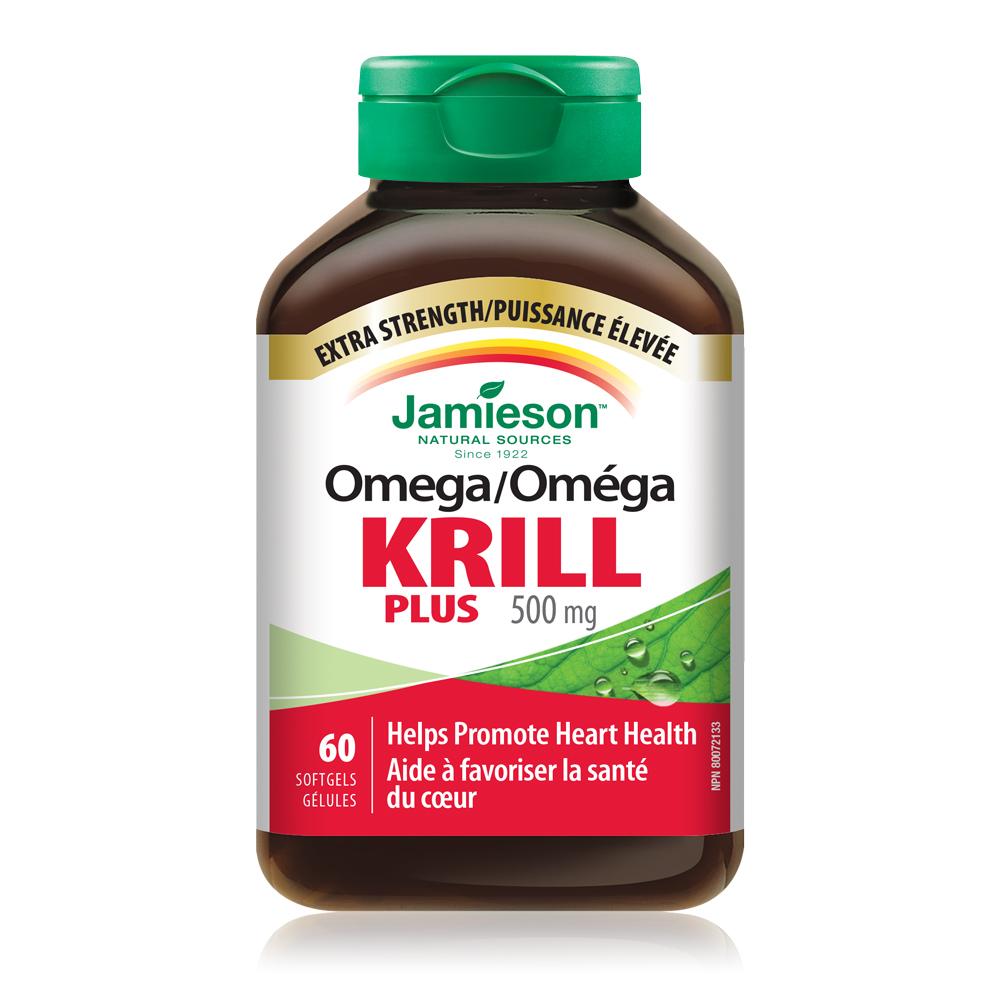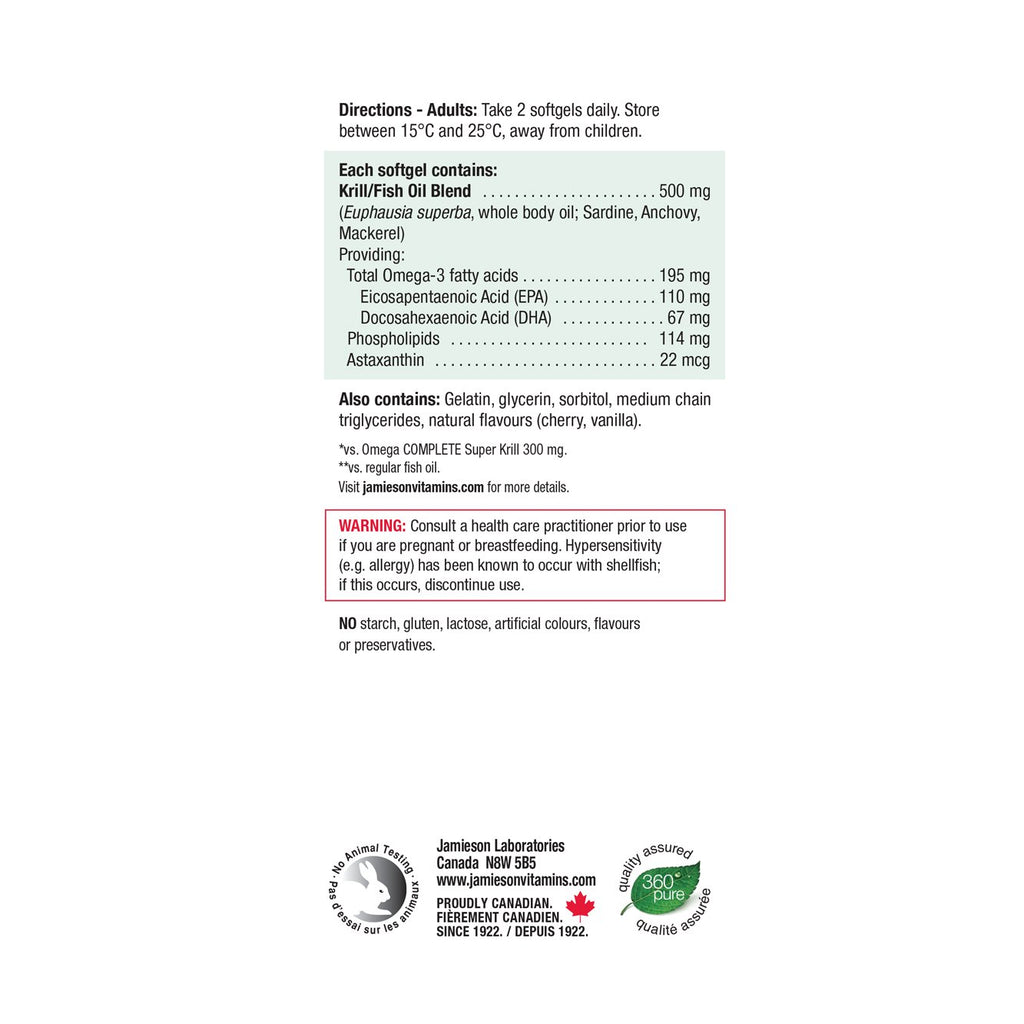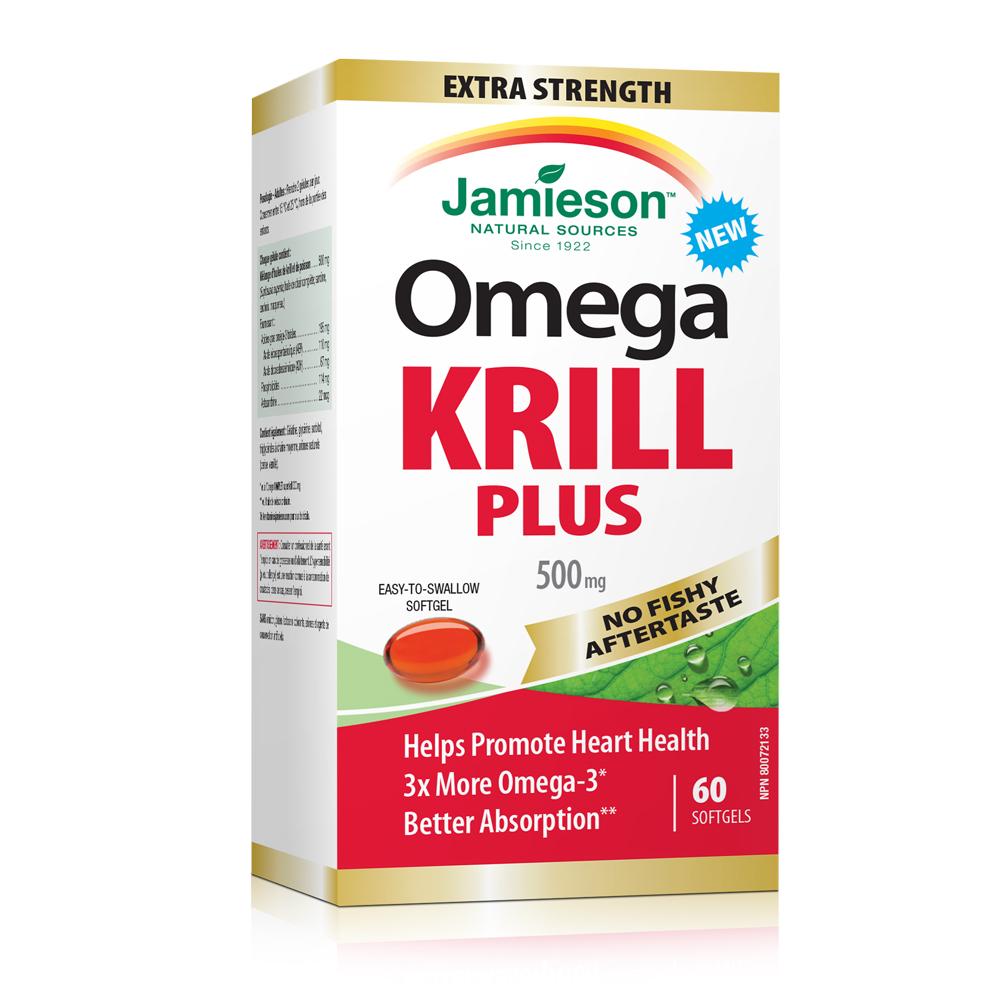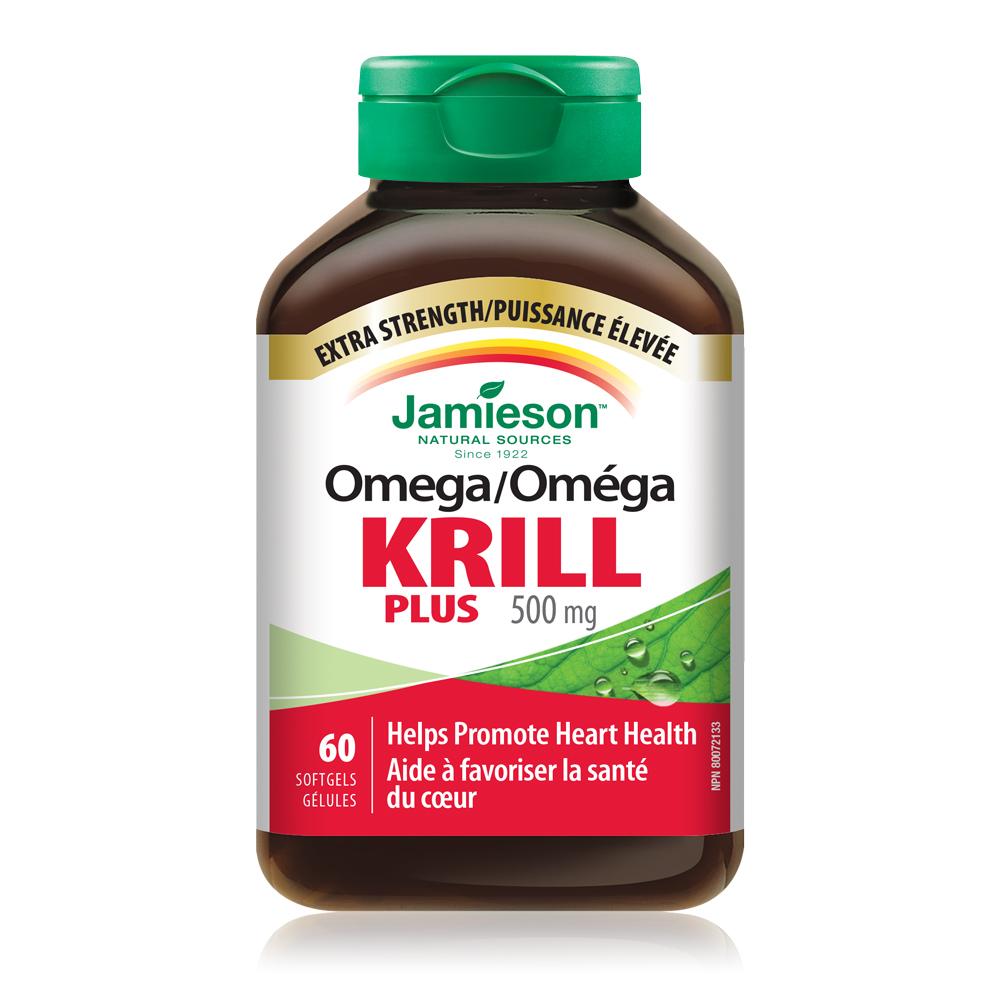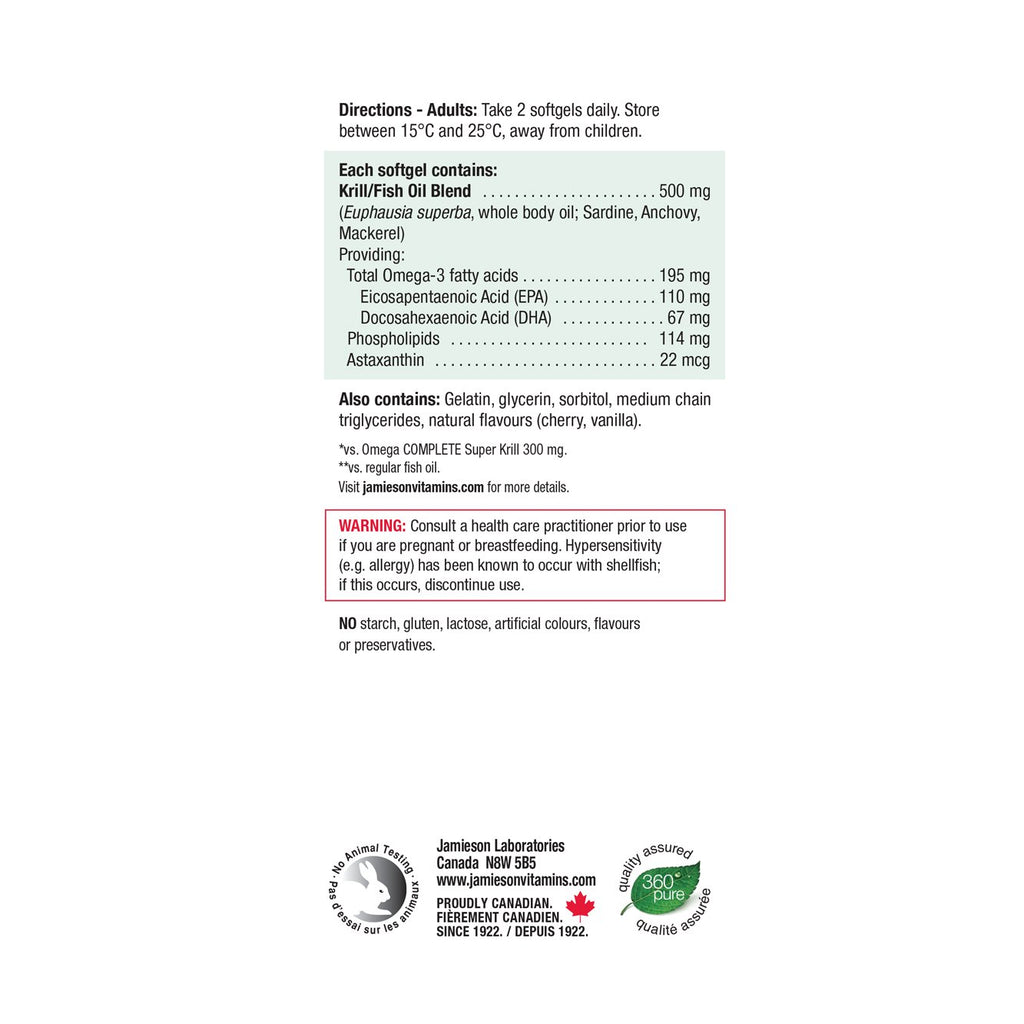 ---
---
Jamieson Extra Strength Omega Krill Plus is a superior blend of 100% pure Antarctic krill and premium fish oil to help promote heart health, all without the fishy after taste or burp back!
Krill Fish Oil Blend

(Euphausia superba, whole body oil; Sardine, Anchovy, Mackerel)

500 mg
Providing:
Total Omega-3 fatty acids
195 mg
Eicosapentaenoic Acid (EPA)
110 mg
Docosahexaenoic Acid (DHA)
67 mg
Phospholipids
114 mg
Astaxanthin
22 mcg
Gelatin, glycerin, sorbitol, medium chain triglycerides, natural flavours (cherry, vanilla).
Adults: Take 2 softgels daily. Store between 15°C and 25°C, away from children.
---