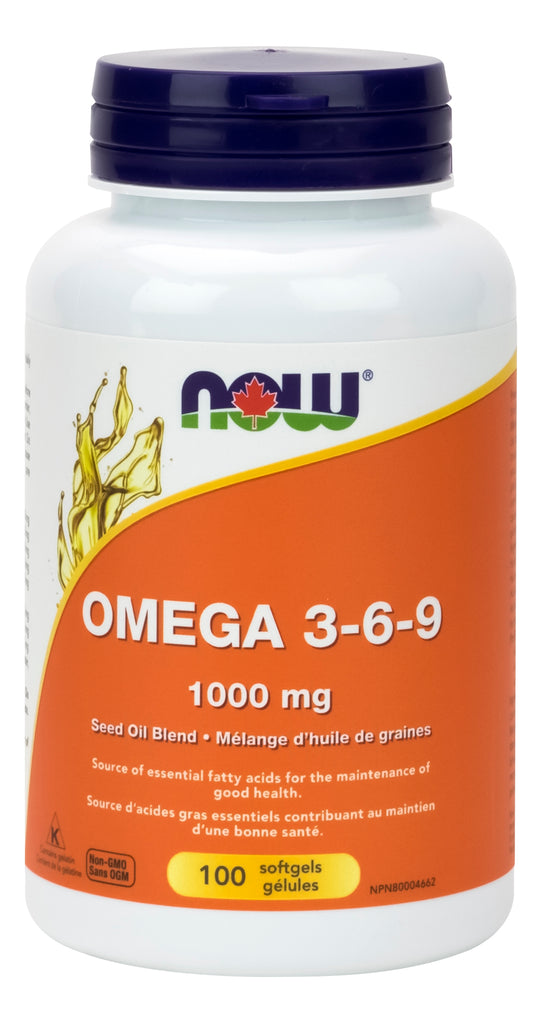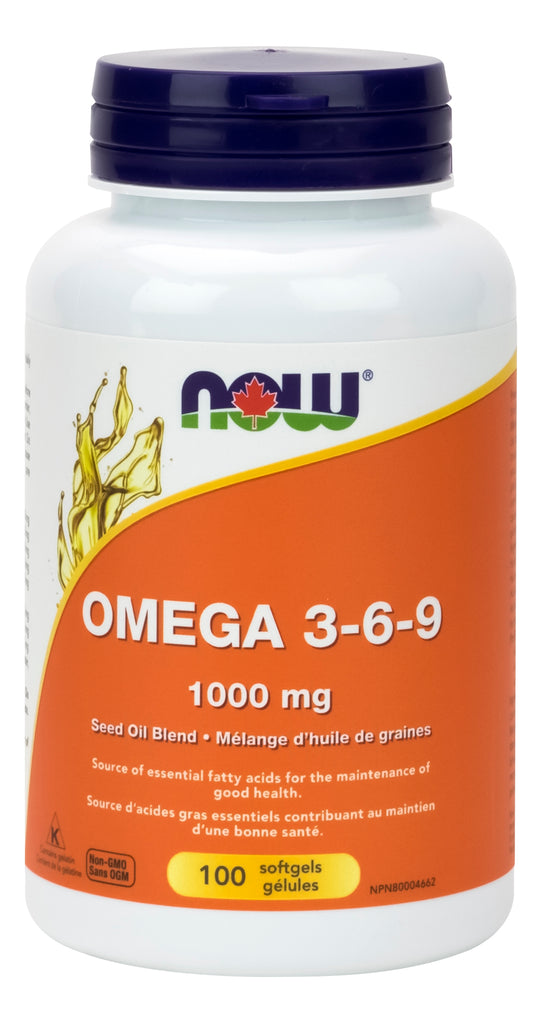 ---
---
Omega 3-6-9 is a blend of Flax Seed, Evening Primrose, Canola, Black Currant and Pumpkin Seed Oils. NOW combines these well-known nutritional oils to create balanced proportions of Omega-3, Omega-6 and Omega-9 fatty acids. The Omega-3, Alpha Linolenic Acid (ALA), and the Omega-6, GLA, play important roles in the maintenance of healthy skin and immune system function. Dietary Oleic Acid, a monounsaturated Omega-9 fatty acid, has been associated with healthy cardiovascular function.
Each softgel contains:
Flax Seed (Linum usitatissimum) Oil 700 mg
Evening Primrose (Oenothera biennis L) Oil 150 mg
Canola (Brassica napus) Oil 130 mg
Black Currant Seed (Ribes nigrum) Oil 10 mg
Pumpkin Seed (Cucurbita pepo) Oil 10 mg
   Typical fatty acid profile per softgel:
     Omega-3 Fatty Acids 450 mg
     Omega-6 Fatty Acids 265 mg
     Omega-9 Fatty Acids 175 mg
Non-Medicinal Ingredients: Softgel (gelatin, glycerin, water, carob).
Adult Dosage: Take 2 softgels 1-3 times daily with meals.
---