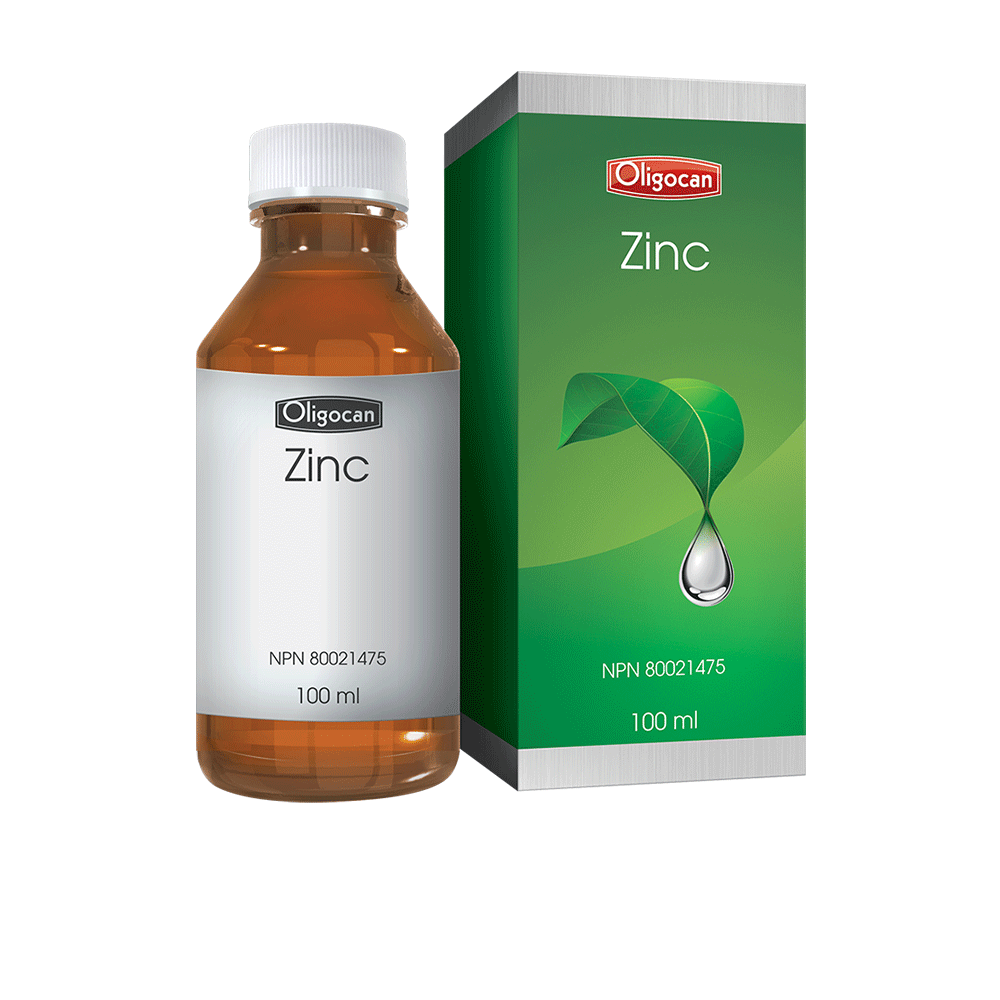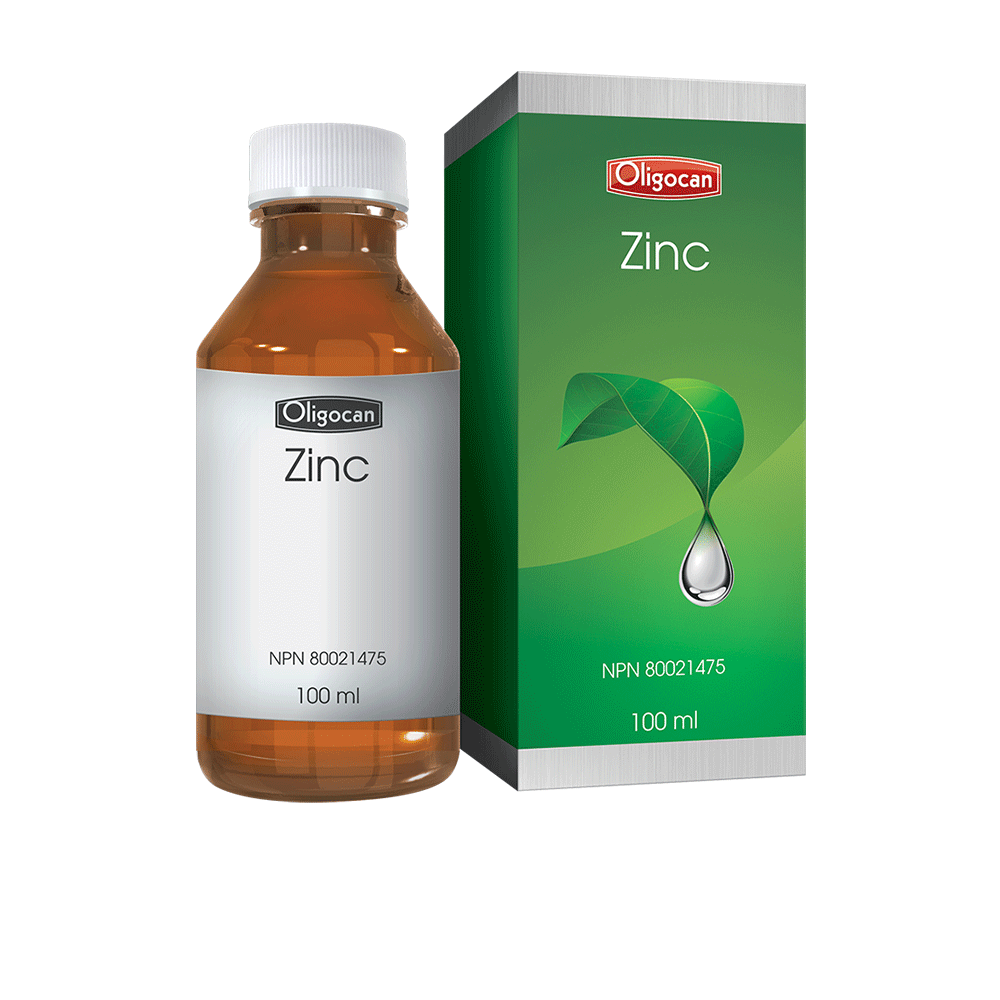 ---
---
Zinc, is an Oligotherapy preparation as an antioxidant. It is involved in preventing the toxic effects of free radicals. Combination solution that moderates inflammatory acne, zinc has even been shown to have an equal effect to tetracycline, the standard antibiotic in treatment acne. Promotes healing of wounds.
Necessary in the proper functioning of the immune system, blood clotting and of the thyroid.
Medicinal ingredients (for 1 teaspoon):
Zinc (Zinc gluconate)……………………………… 67.4 µg
Non-medicinal ingredients: Purified water, Glycerol,
Potassium sorbate.
Adults (12 years and older): 1 teaspoon. Children 1-11 years: ½ teaspoon. Take once a day in the morning with food, a few hours before or after taking other medications, for 1 to 2 months or as directed by your healthcare practitioner.
---