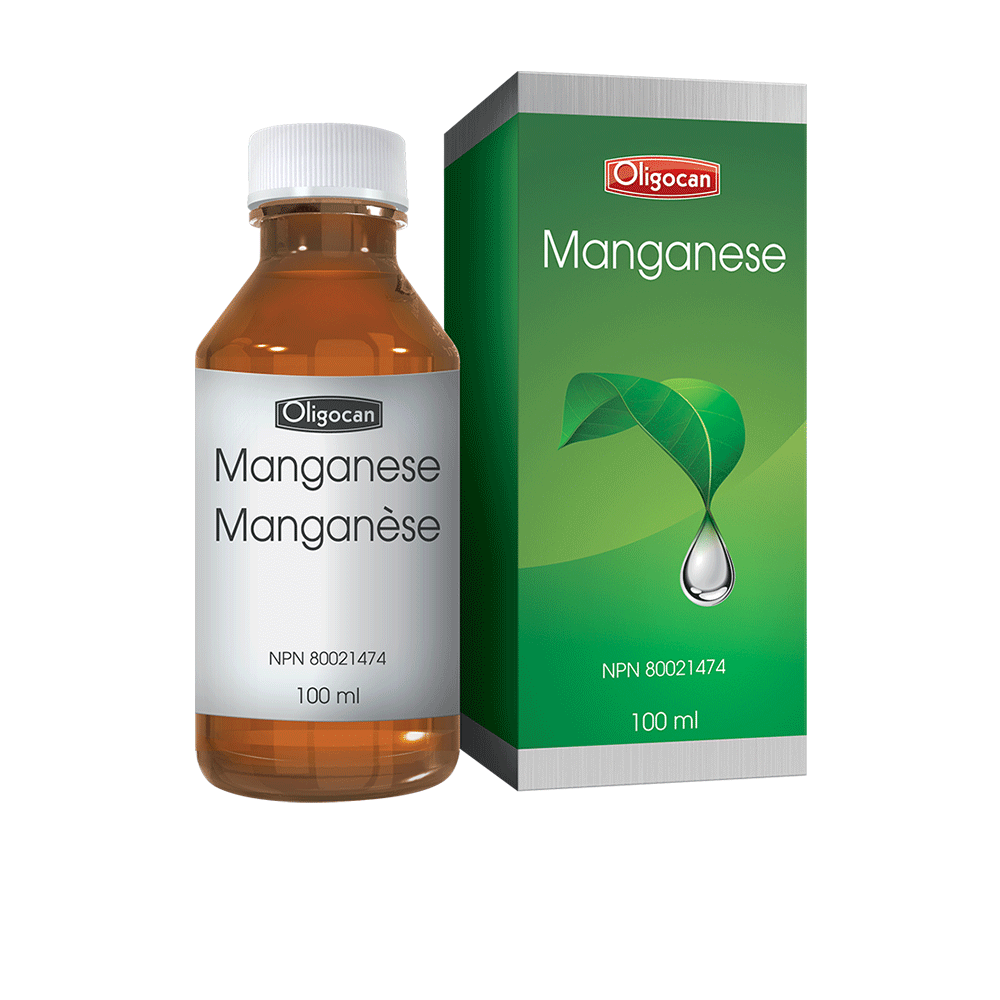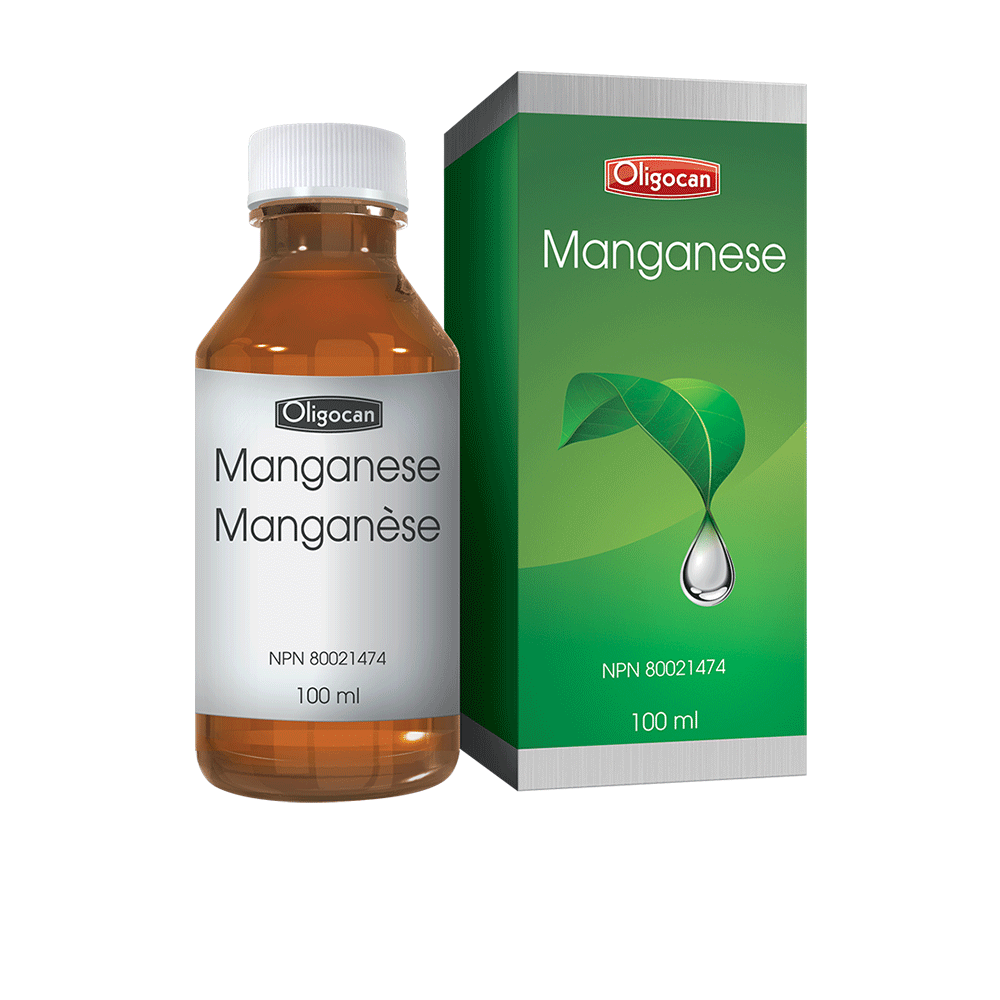 ---
---
Manganese is an Oligotherapy preparation. Oligocan's Manganese is one of the micronutrients that have a very wide range of properties and has a role in:
- several enzyme systems
- the regulation of carbohydrate metabolism
- skeletal development
- coagulation and red blood cells
- brain function and reproduction
- natural defences
Finally, it belongs to the group of trace elements called antioxidants. Manganese's solution can fight against free radicals and therefore to oppose the harmful effects of oxidative stress. In practice, Manganese is preferentially used for its role as a regulator of immune function and antioxidant.
These two properties allow it both to contribute to the strengthening of the body's defence systems. Also oppose cell and tissue damage caused by all situations of conflict taking place in the human body.
Medicinal ingredients (for 1 teaspoon):
Manganese (Manganese gluconate)…………… 72.8 µg
Non-medicinal ingredients: Purified water, Glycerol, Potassium sorbate.
Adults 19 years and older: Take 1 teaspoon once a day, in the morning in a small amount of water, for 1 to 2 months or as directed by your healthcare practitioner.
---