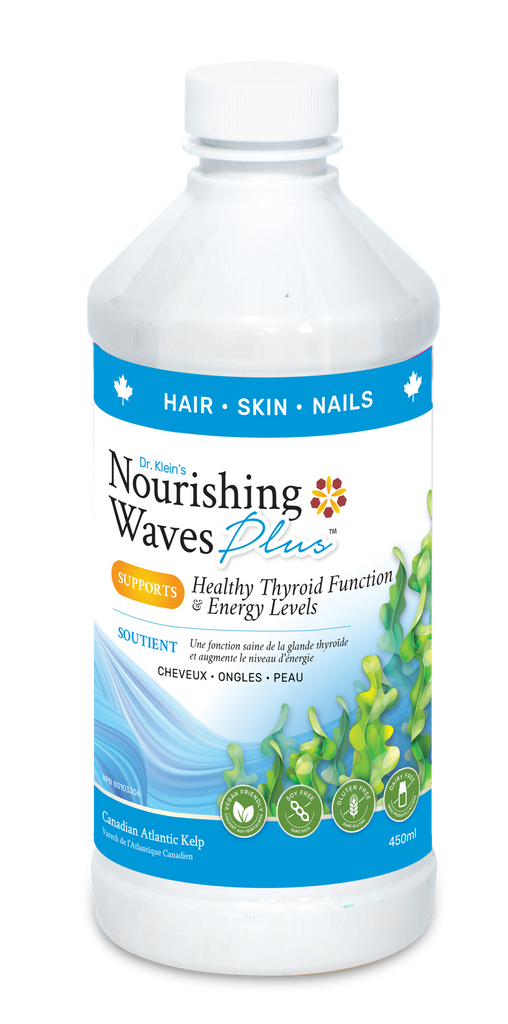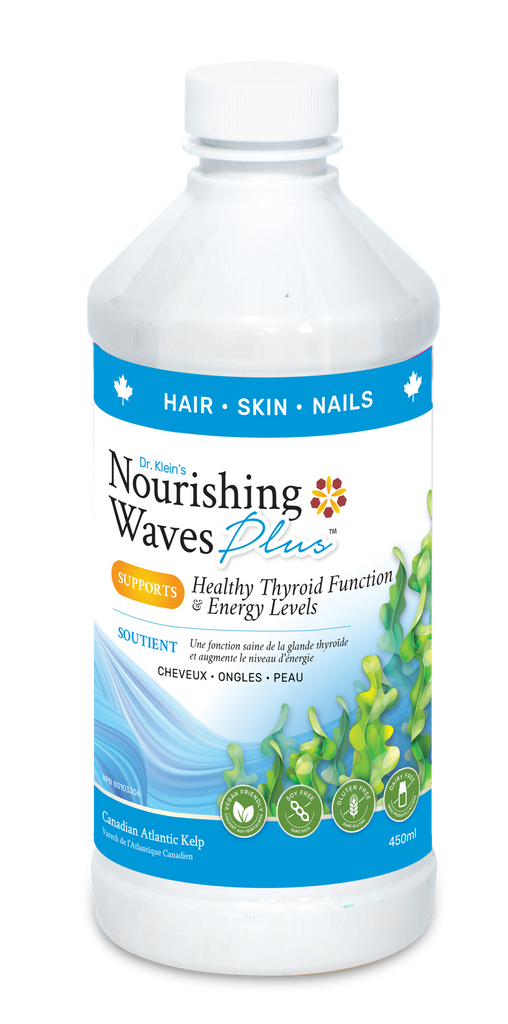 ---
---
Nourishing Waves Plus™ is a 100% natural liquid kelp concentrate with added therapeutic doses of silicon, biotin, selenium, magnesium, vitamins C, niacinamide and vitamin B6 which are needed to support optimum human health.
Scientifically formulated by naturopathic doctors, Nourishing Waves Plus™ helps to support and repair connective tissue including hair, nails and skin.
Nourishing Waves Plus™ optimizes metabolism by providing iodine and selenium which support healthy thyroid function. The added niacinamide and vitamin B6, aid in carbohydrate and fat metabolism.
Nourishing Waves Plus™ has gone through rigorous third party testing to ensure it is free from heavy metals, bacteria, yeast and radiation.
Medicinal Ingredients
per tablespoon
Natural liquid kelp extract with naturally occurring iodine as well as potassium iodide amounting to 300mcg, selenium (selenomethionine) 100mcg, ascorbic acid (non GMO) 200mg, silicon (silicic acid) 10mg, biotin 500mcg, magnesium (bisglycinate) 200mg, niacinamide 30mg, vitamin B6 (pyridoxine hydrochloride) 20mg
Non Medicinal Ingredients
Two natural preservative agents – potassium sorbate and citric acid. Additionally there are no flavouring added.
---