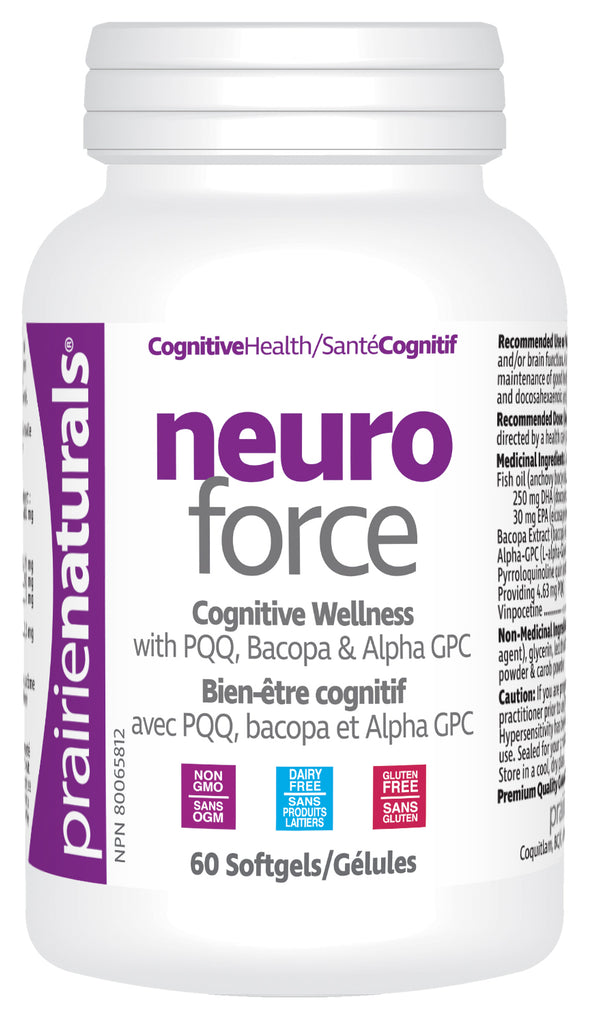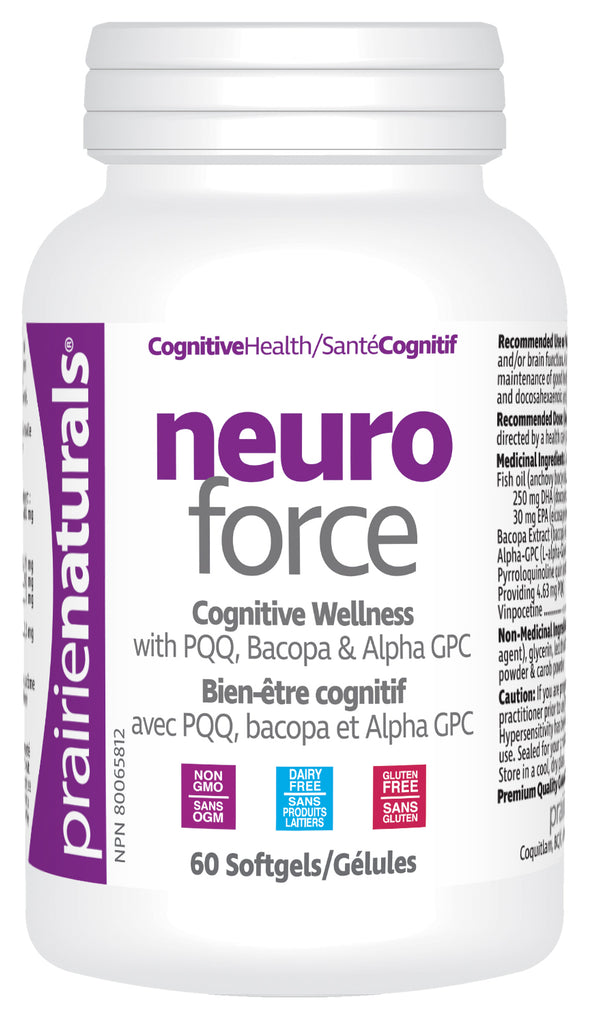 ---
---
Neuro-Force™ is a Revolutionary "Smart Drug" that Improves Memory & Mental Focus!
Cramming for an important exam? Feeling the brain strain of normal aging and the stresses of daily life? Neuro-Force™ with natural-source nootropic "smart drugs" help you remember better and think more clearly. All Neuro-Force™ ingredients are supported by scientific evidence and approved by Health Canada including Docosahexanoic acid (DHA), Vinpocetine, Pyrroloquinoline Quinone (PQQ), Bacopa Monnieri Extract and Alpha GPC (L-alpha-glycerylphosphorylcholine).
Medicinal Ingredients:Each softgel contains:
Fish oil (anchovy body oils) – 400 mg
– 250 mg DHA (docosahexaenoic acid)
– 30 mg EPA (eicosapentaenoic acid)
Bacopa Extract (bacopa monnieri) (50% bacosides) – 75 mg
Alpha-GPC (L-alpha-Glycerophosphorylcholine) – 50 mg
Pyrroloquinoline quinone disodium salt – 5 mg
Providing 4.63 mg PQQ
Vinpocetine – 2.5 mg
Non-Medicinal: Beeswax yellow, gelatin (encapsulating agent), glycerin, lecithin, lemon flavour, purified water, caramel powder & carob powder.
Recommended Dose (Adult): take 1 softgel daily with a meal, or as directed by a health care practitioner.
---