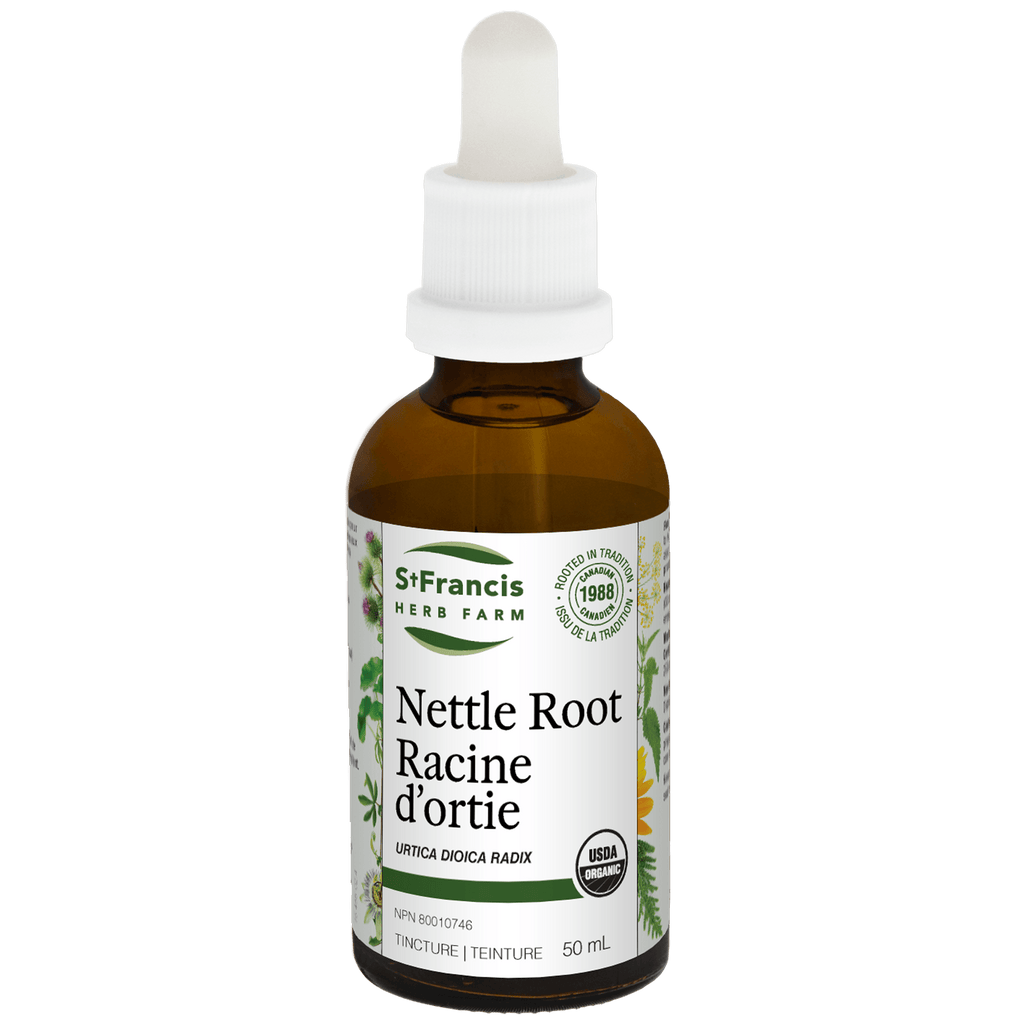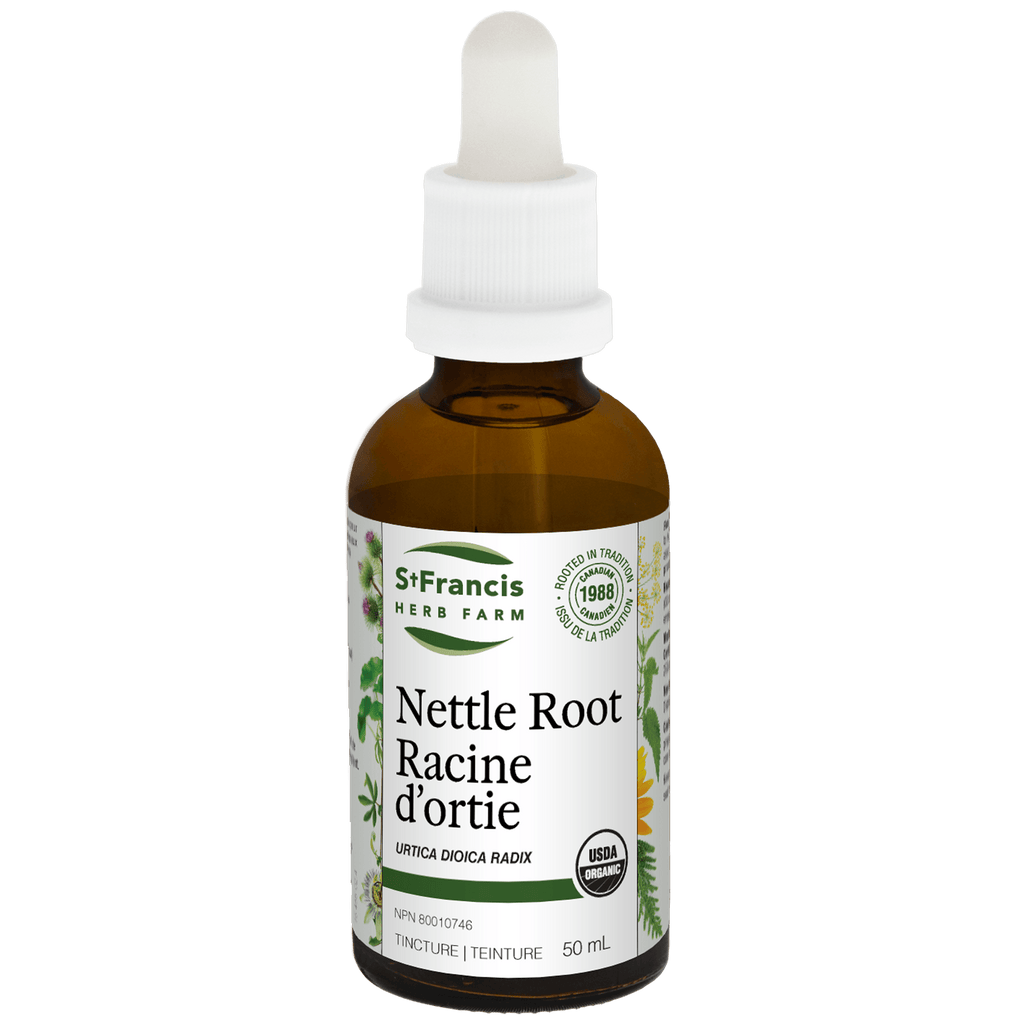 ---
---
Nettle Root Tincture helps reduce the symptoms of benign prostatic hyperplasia (BPH), including urinary retention.
Helps treat urologic conditions in men, especially benign prostatic hyperplasia (BPH)
Increases urinary volume and flow
Decreases frequency of night-time urination
Medicinal Ingredients:
Certified Organic Nettle root (Urtica dioica)
Non-Medicinal Ingredients:
Distilled water, certified organic alcohol
Dosage:
Adults: Take 2 mL (60 drops) 3 times daily in a little water on an empty stomach.
Cautions and Warnings:
Consult a health care practitioner if symptoms worsen or persist.
---